4 Questions You Need To Ask Your Brain Injury Lawyer
---
Brain injuries are, by far, one of the worst types of catastrophic injuries that you can receive.
Whether it was you or a loved one who recently suffered a brain injury, you'll need to ask your attorney specific questions before you start planning out your case. If you're unsure what to ask, we've made a list of some crucial questions you need to ask your brain injury lawyer. Once you've got these squared away, you'll be able to proceed with your case.
1. "What Makes You Qualified To Take This Case?"
In most cases, any lawyer could take on a case such as this one—but that doesn't mean you'd want them to. You want someone who's knowledgeable on the topic at hand, not someone who's never dealt with brain injury cases before.
Find out if they specialized in this topic during college or have taken on multiple cases with similar subject matters. The goal is to be compensated for your claim, so finding someone who's done it for past clients is more likely to be able to do it for you.
2. "Do You Think This Will End in a Settlement or Trial?"
If you have already ensured that your lawyer is well-versed in these cases, then they'll likely have a good idea of whether or not your claim will have to go to court.
Most of these settlements are dealt with privately without a trial, but you must be prepared if there's a chance it will get escalated.
3. "How Will I Be Compensated if We Win?"
There are two forms of payment in most brain injury cases.
The first is from first-party settlements, which include medical bills, work wages lost, and the amount of personal care afterward.
The other is third-party, which covers pain and suffering as well as any other non-economic losses incurred from the accident. Depending on the state and circumstances, these can't always be filed for, however. Either way, you will get what's rightfully owed to you.
4. "How Will You Get Paid?"
While this might seem like a question you need to ask your brain injury lawyer simply out of consideration, it's actually an excellent thing to know since the money will be coming out of your pocket.
It's also good to know since some lawyers ask for the money upfront, which can be a scummy move.
Conclusion
If you want to avoid that problem, many law offices have a policy of not getting paid unless you get paid. That way, you won't be left with a giant bill from them on top of all your medical bills.
 Similar Articles That May Be Of Interest To You: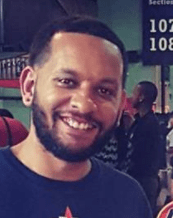 Nick Bryant is a Counselor with 11 years of experience working in community health. He enjoys concerts, walks with the doggo and wife, mocking Dallas Cowboy fans, and sharing community resources. Jump on the Houston Case Managers email list to receive weekly community resource guides delivered directly to your inbox.