4 Types of Business Insurance Medical Practices Need
---
Medical professionals understand the importance of insurance. Not only does it protect the professional, but it also protects their patients. In addition, when physicians branch off into their own medical practices, protection is critical because liabilities will fall at the hands of the physician and other staff members. Read about the types of business insurance medical practices need below. 
1.) Business Auto Insurance
Depending on the medical practice, physicians may make house calls. If you're using your personal vehicle, you should invest in business auto insurance. Personal auto insurance policies will not cover vehicles used for business purposes in accidents. Therefore, business auto insurance is essential for accident costs. Liability can also come in the form of a staff member who runs errands, makes bank deposits, and performs other practice-related activities requiring driving. Make sure your practice is covered.
2.) Liability Insurance
Liability insurance protects your medical practice in the event of a patient suing you for negligence. In addition, this insurance will help cover the cost of legal fees and settlements. Since medical practices are small compared to other healthcare organizations, liability insurance is a must-have. Most liability insurance is available as an occurrence policy that offers long-term protection. Given the benefits of occurrence insurance, this policy is worth the investment. 
3.) Cyber Insurance
Cyber hacks and data breaches are continuously rising. Patients trust their medical practice to protect their personal and medical information. Unfortunately, electronic systems can be compromised. When data breaches occur, hackers expose patients' full names, social security information, and insurance providers. Investing in cybersecurity is essential, but cyber insurance is also beneficial. In the event of a data breach or hack, cyber insurance will cover the cost of legal help. 
4.) Property Insurance
You invested a lot of money in getting the appropriate materials for your medical practice. Proper equipment, medical supplies, and furniture make your practice inviting to patients. Therefore, it's essential to keep your practice covered in the event of a natural disaster, theft, or fire. Property insurance covers the practice building and personal property needed to run daily operations. This includes inventory, furnishings, and technology. Whether you own or rent your medical practice's space, you should get property insurance. 
Conclusion
Insurance is a critical part of any healthcare sector. It protects patients and physicians from harmful damage. However, all insurance isn't the same. Therefore, physicians must choose the right policies for their medical practices. If you're a physician and want to know what insurance you may need, always refer to this guide to business insurance medical practices need for help. 
Similar Articles That May Interest You: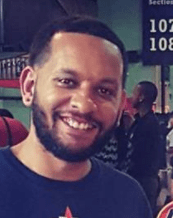 Nick Bryant is a Counselor with 11 years of experience working in community health. He enjoys concerts, walks with the doggo and wife, mocking Dallas Cowboy fans, and sharing community resources. Jump on the Houston Case Managers email list to receive weekly community resource guides delivered directly to your inbox.