How to Find Affordable Senior-Friendly Apartments In Houston 
---
There's been an interesting shift in the housing choices of seniors these past few years. For a very long time, most seniors have dreamt of retiring in the comforts of their own home; the same one that they have paid for and lived in for most of their mortgage-paying lives.
After all, these are places filled with memories. It's where the children grew up and where dreams were made and achieved. So what changed? 
We believe that it might be caused by the increased access to information brought about by the digital age combined with a number of other related factors. 
It seems that more and more seniors are opting to cash out their houses, downsize, and explore other residential possibilities like renting. 
Other reasons that drive the older members of our community to move out are to transfer to a location closer to their friends and family, transfer to a community with people who share their age or interests, or even go somewhere with a warmer climate一like Houston.
Why Houston?
According to a recent report, Houston ended up third on the list of the top U.S. cities that gain the most newly retired migrants. These are adults aged 65 and above. In 2019 alone, it was recorded that almost 6,000 retirees migrated here from another county, state, or country.
We have mentioned above that there are four common reasons why retirees choose to move out of their homes and opt for an apartment instead. Apparently, Houston meets all these factors.
Low Cost of Living
The overall cost of living is 10% lower here in Houston compared to the national average. Meanwhile, housing costs are 22% lower. The city also offers generous tax exemptions for its older residents.
Community
In another report, Houston was also declared as America's most diverse city. Experts even predict that it's ahead of the country when it comes to cultural and ethnic diversity and that by 2050, America would eventually catch up and look like how Houston does today.
Warm Climate
Finally, you can say goodbye to long winters of shoveling snow. After all, Houston remains warm most of the year. 
Despite these advantages, we can understand how daunting it can still be to search for a new home, though, especially if you haven't done so for the past several years. Fortunately, it's actually significantly easier to find an apartment to rent than it was just a couple of decades ago.
7 Tips For Finding Senior Friendly Apartments In Houston
1.  List  Your Priorities
The first thing that you need to do is list down what you want your next place to have (or not have). For instance, you might want to get a place that's located on the ground floor to spare you the stairs. At the very least, you should live in a building with elevators for comfort and convenience.
You will be pleased to learn that Houston is one of the places in the country with the most senior amenities and doctors per capita.
2.  Look Around
The next thing you'd want to do is to determine the average prices in the area you want to live in. Most relocation guides suggest checking apartment listing websites. Doing so allows you to enjoy certain features such as filtering your search results to match your budget or preferred amenities. This is the reason why we have suggested you make a list of your priorities first. This makes the process easier and faster.
3.  Explore Senior-Related Residential Features
Being a popular retirement hub means that you'll have a good chance to find an apartment in the city with senior-geared features such as grab bars and anti-slip floors in the bathroom, easy-to-clean kitchen surfaces, and more. 
Did you find an ideal place without such features? You can ask your landlord if it's possible for you to make certain adjustments to your living space without going against your contract. Some are kind enough to allow such structural changes, after all.
4.  Do More Research
One of the advantages of living in the digital age is the ability to conduct more thorough research. For instance, we highly recommend reading reviews posted by past and current residents. You may also check out any posted photos or videos of your preferred properties online. 
Other information that you might want to check out are nearby commercial establishments, health facilities, places of worship, and parks depending on your needs and preferences. You can even find out the crime rate of a certain location. Just keep in mind that crimes happen randomly, even in relatively peaceful areas. These factors will just give you an idea of what kind of community you're moving into. 
We particularly recommend websites like Niche that list down the best places to retire in the Houston area. Movoto is also a good resource to look for Houston suburbs and similar communities.
5.  Get Comfortable with Technology
Speaking of such platforms, there are a lot of technologies that can help you find your next home. For instance, there are a lot of online apartment locators that offer links to virtual tours of the properties they have listed. Some also allow you to download and submit needed documents as well as send payments online.
6.  Don't Be Afraid to Ask Questions or Other Special Considerations
Even the most detailed listings might skip some of the amenities or services that you might be looking for. Do you have any specific health requirements?
For instance, you might have a service or emotional support animal. Since they are not considered as "pets", there might be special considerations even for apartments that are not necessarily tagged as pet-friendly. 
Here are other questions that you can ask your landlord before signing the contract:
   

How much is the required security deposit?

   

Is the

security deposit

refundable?

   

Is your rent fixed or should you expect any adjustments anytime soon?

   

Are utility bills included in the rate?

   

Can you negotiate the payment date?

   

W

ho is in charge of maintenance and how is the process for maintenance requests?

   

Is it possible to break the lease early?

   

If not, then how much is the penalty?

   

Are there other extra fees that you need to pay?
7.  Get Your Documents Ready
There are several documents that you will need to prepare to rent an apartment. This will include proof of your financial stability, such as the latest income reports and bank statements. You will also need to provide documents that will verify your identities like a driver's license or passport.
Recommendations from previous landlords or personal references coming from professional colleagues (especially if you have just recently retired) will help vouch for your character and reliability and give you an advantage over the rental competition. 
Finally, you can expect your future landlord to look into your credit history and conduct a rental background check to verify your financial responsibility and good character. This means that your landlord will most likely know where you have lived in the past, previous eviction records, and even old criminal records. Don't worry, your landlord needs to get your consent first before performing one. 
Conclusion
Looking for an apartment can be quite challenging, and more so if you're already a senior citizen with specific living requirements. However, we hope that this quick guide on how to find an apartment has given you enough information to help you get started on your search. See you in Houston!
Similar Articles That May Be Of Interest To You: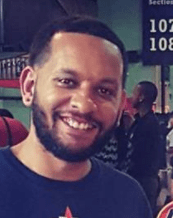 Nick Bryant is a Counselor with 11 years of experience working in community health. He enjoys concerts, walks with the doggo and wife, mocking Dallas Cowboy fans, and sharing community resources. Jump on the Houston Case Managers email list to receive weekly community resource guides delivered directly to your inbox.