How To Improve Security at Nursing Homes
---
Families in need of a nursing home for their loved one are looking for a business they can trust. They want to know that their mother, father, or grandparent will be safe even when they can't be there to take care of them. Figuring out how to improve security at nursing homes is the key to attracting people to your facility and guaranteeing they stay for the rest of their lives. Find out what it takes to make your residents feel safe.
Editor's Note: If you are seeking a nursing home, these are all things that you can look for on your tour to help you determine if it is the right place for your family member. 
Monitor Patients in Their Rooms 24/7
Since it's not possible for nurses to watch clients in their rooms around the clock, each room should include motion sensors to alert nurses when residents need help. Further, rooms must include alert buttons for clients to press if they need assistance.
Place Security Cameras in Public Areas
Monitor staff interactions with clients to ensure they follow policies. The best way to prevent abuse is to monitor for it. Cameras should be present in hallways, entrances, parking lots, and elevators to help prevent theft, violence, and other criminal activity.
Hire Security Guards
In addition to trusted staff, hire professional security to protect your residents. Security guards can watch the doors, set up metal detectors, and monitor your cameras. They can help if a resident escapes or if someone intrudes. Consider if you or your clients would feel safer with a hired guard on hand.
Protect Buildings From Potential Threats
Since people in your building may have difficulty evacuating, you should maintain emergency alert systems and work with first responders to ensure they can easily evacuate your residents. Know the difference between cellular and public safety DAS, and make sure you equip your building with both. Ensure EMTs don't lose connection with each other when responding to emergencies such as:
Fires

Tornadoes

Hurricanes

Floods

Intruders
Conclusion
You want the best for your residents so that they can live their final years in peace and comfort. Still, knowing how to improve security at nursing homes is a growing challenge. Ensure families continue working with your company when you keep up with the latest technologies.
Similar Articles That May Interest You: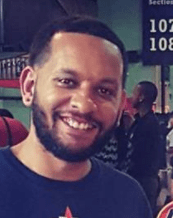 Nick Bryant is a Counselor with 11 years of experience working in community health. He enjoys concerts, walks with the doggo and wife, mocking Dallas Cowboy fans, and sharing community resources. Jump on the Houston Case Managers email list to receive weekly community resource guides delivered directly to your inbox.