The Impact Of Obesity On The Heart
---
According to the National Health and Nutrition Examination Survey, one-third of children and adolescents and 66 percent of the adult population is overweight or obese.
If the trend continues, there will be a reduction in the life expectancy of our children, making it the first generation to live less than their parents.
What Is Obesity?
Obesity in simple form is an excess of body fat.
The body mass index (BMI) and waist circumference measures are most commonly used. The BMI is the ratio of weight in kilograms to height in meters measure.
The normal BMI is between 18 and 24.9 kg/m2.
Overweight is any measure between 25-29.9 kg/m2.
Obesity is a BMI greater than or equal to 30 kg/m2. 
The waist circumference should be <40cm in men and <35cm in women.
Chronic Conditions That Are Associated With Obesity
Obesity is associated with the development of hypertension, stroke, blockage of the coronary arteries, diabetes, failure, and heart rhythm disturbances. In young people, obesity is associated with the development of adult conditions such as hypertension, type 2 diabetes, and cholesterol.
What Is The Cause Of Obesity?
It is difficult to associate obesity with one factor, as it develops a complex relationship that involves lifestyle, the environment, and genetics. However, there is a causal relationship between poor nutrition and unhealthy lifestyles.
The sedentary lifestyle, produced by busy lifestyles, overexposure to television, computers, and video games, along with the excessive consumption of calories, breaks the balance needed to maintain a healthy weight.
Efforts To Educate People On The Health Risks Of Obesity
Education is extremely important, particularly in early age, to establish good eating habits and healthy lifestyles.
To bring the message and awareness generation of young people about the importance of prevention, the American Heart Association created the Alliance for a Healthier Generation in conjunction with the foundation of former President William Bill Clinton.
The Texas Health and Human Services Department offers an Obesity Prevention Program to Texas residents to help with the obesity crisis in the state. Texas Children's Hospital in Houston, TX also offers an Obesity and Weight Management Program that offers options, education, and medical treatment to people in the community. 
Conclusion 
Obesity, together with other factors such as hypertension, diabetes, hyperlipidemias, and smoking is a risk factor crucial to the development of cardiovascular diseases. However, contrary to other factors, obesity (next to smoking), is the most changeable of all.
By developing or modifying good nutritional habits and increasing physical activity can have a healthier life. 
Similar Articles That May Be Of Interest To You: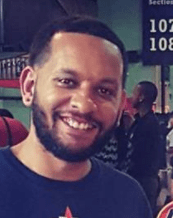 Nick Bryant is a Counselor with 11 years of experience working in community health. He enjoys concerts, walks with the doggo and wife, mocking Dallas Cowboy fans, and sharing community resources. Jump on the Houston Case Managers email list to receive weekly community resource guides delivered directly to your inbox.