Do you have an organization, community resource, or a beneficial service that you think other medical professionals or citizens should know about? 
If so contact us and we will share your organization or service in one of our weekly newsletters. 
HoustonCaseManagers.com has roughly 12,000 monthly readers and a growing email list of 1,400+ medical professionals, so your organization's message will be delivered to an engaged audience who can use the information and also quickly spread the word about your services. 
Tell Us About Your Organization
Feel free to share any relevant information about your organization or service, however, here are some questions to help you provide a good description of the services you offer.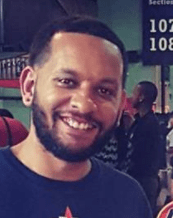 Nick Bryant is a Counselor with 11 years of experience working in community health. He enjoys concerts, walks with the doggo and wife, mocking Dallas Cowboy fans, and sharing community resources. Jump on the Houston Case Managers email list to receive weekly community resource guides delivered directly to your inbox.