8 Best Podcasts For Senior Citizens: Millennial + Boomer Bonding Opportunities
---
Are you a baby boomer who wants to spend more quality time with your millennial children? 
If so this blog post is for you!
Below I will list 8 great podcasts that make for great bonding opportunities between you and your adult children. These podcasts can help stimulated interesting conversations and help you to see if your perspective matches that of your adult children. Even if you'd rather spend your retirement years in solitude, listening to podcasts can be stimulating and help you see the world from a completely different perspective. 
If nothing else they will give you a much-needed break from the drama-filled Facebook feed! 
1. This American Life Podcast
This American Life is a weekly public radio show and podcast, hosted by Ira Glass. It tells stories of everyday people living their lives in America's most interesting corners.
The first hour focuses on one or two stories with the second half exploring other topics related to that week's theme. The host articulates issues from many different angles without apathy or bias though he does inject his own personal points of view when appropriate.
This is an excellent podcast for anyone looking for insights into what it means to live life as a typical citizen in modern society who doesn't have any particular agenda or ax to grind.
2.NPR's Planet Money Podcast
Planet Money Podcast is excellent for anyone looking to learn about the economic issues of our time.
The show has been on since 2008 and it's a flagship NPR podcast with millions of listeners, so you're in good company if you tune in.
If you like learning about all aspects of economics (including international trade, taxes, what drives business decisions), then this is an excellent choice.
3.Freakonomics Radio Podcast
Similar to Planet Money, the Freakonomics podcast is excellent for those who want to take a deep dive into economics.
The podcast is hosted by Steven Levitt and Stephen Dubner helps you to understand how money impacts, global economies, human behavior, politics, and international relations.

Freakonomics is also a New York Times bestselling book that has sold more than 4 million copies worldwide and has been translated into 35 different languages.
4.Radiolab Podcast
Radiolab is a podcast about curiosity. They explore a wide range of topics and offer in-depth journalism, skillfully told stories, interviews with experts who provide unique perspectives on the issues we face today.
Radiolab is different than other podcasts because they interview people about what inspires them or what's pushing their work forward so it offers insights into how creative minds think that you don't get anywhere else!
One of my favorite Radiolab episodes was about an underground mine in Centralia, Pennsylvania that has been burning since the 1980s. During the '80s 1,000 people lived there, but now the town population is down to only 5 due to the 40-year-old mine fire!
5.Fresh Air Podcast
The Fresh Air Podcast is a podcast with interviews of famous people and others who have interesting stories to tell. They produce one show each weekday, which is around 45 minutes long (depending on the guest) and you can download or stream it if you subscribe to their podcasts–which I highly recommend. 
6.TED Talks
TED Talks provide another way for millennials and boomers to bond. This podcast (also in video form) offers some of the most riveting and powerful speeches on everything from science to business, education to global issues.
TED Talks are not only informative but they also offer a fresh take or perspective that you might have missed otherwise.
The speakers range from academics to artists, scientists, philosophers, politicians, and activists–sharing their ideas with those who would never be able to hear them in person.
Regardless of if you are familiar with the TED Talk topic, you will benefit from listening. These talks will help you to look at current problems or situations in your life from completely different angles.
7.Stuff You Should Know Podcast
Stuff You Should Know is great because of the topics and the show's hosts. This podcast is hosted by Chuck Bryant and Josh Clark.
This is a good podcast if you are curious about everything. The topics include random topics like:
How the electrical grid works

How circus families work

How buffets work

Haunted real estate

How lobbying works

How herd immunity works

And so much more…
These episodes are informative, entertaining, and perfect for seniors who want a break from scrolling Facebook or CBS shows.
8.Stuff Mom Never Told You
Stuff Mom Never Told You is a podcast about women and gender. Subjects include the wage gap, sexual harassment in Hollywood, female politicians, moms who stay at home with their kids (and what this means for our economy), college women's drinking habits, and so much more.
Conclusion
Podcasting is a great way to stay active, learn something new about the world, and get in some bonding time with your family.
The podcasts listed above are perfect for anyone who wants to expand their options of entertainment past Tik Tok or Netflix!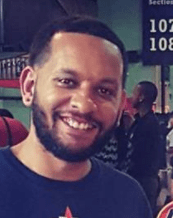 Nick Bryant is a Counselor with 11 years of experience working in community health. He enjoys concerts, walks with the doggo and wife, mocking Dallas Cowboy fans, and sharing community resources. Jump on the Houston Case Managers email list to receive weekly community resource guides delivered directly to your inbox.