Community Resources For Houston Employers
---
Twenty-four hours simply isn't enough time in the day.
If you clock in at 6 am, then get home at 5 pm only to have to care for kids, cook and do yardwork you know exactly what I'm talking about. Your time is limited.
My name is Nick Bryant and I'd like to help you save time.
See I have worked in social services for the past decade and I'm familiar with many of the community resources who are able to assistance to you and your family.  Over the past 10 years, I've helped my clients connect to everything from low-cost counseling, primary care doctors, dentist and more.
Whether you are a human resources manager or simply work a full-time job this resource guide was created with you in mind.
All of the links below will direct you to step by step guides which will connect you to Houston area service providers who can help.
Whatever your job title is, you provide a valuable service that the community benefits from. Your primary focus should be performing at a high level at your job, not becoming an expert on community resources. I can handle that area for you. 
Take a look through the links below and select any that you think could benefit you.
Sliding Scale Clinics In Houston
Before getting started I want to familiarize you with a phrase that you will see often in this guide. That term is  "sliding scale" clinics.
The term "sliding scale" clinic simply means a clinic that bills you based on your income. These clinics will provide medical treatment to you whether you have no income or health insurance.  Bottom line is they will not turn you away, no matter your situation. 
If you receive health insurance from your employer these clinics can be an option for you as well. These clinics accept most major insurance plans, but it is always best to call to clarify.
In this link, you will find a listing of low-cost doctors.
Many of the clinics in this listing operate on the sliding scale that we just referred to. Should you need to see a doctor soon because you're out of medications, need an annual exam or need some other medical treatment this should be your first option.
Many of these clinics have very easy enrollment process that simply involves bringing your ID, insurance card (if you have one), and co-payment.
Primary Care Doctors in Houston
This link will walk you through the step by step process of applying for Harris Health/Gold Card.
Harris Health (now referred to as Harris Health Financial Assistance Plan) provides medical coverage to individuals who are considered low-income.  If you have employer health insurnace this is also an option for you.
Harris Health provides a number of medical services including the following:
Primary Care
Dental Care
Counseling
Psychiatry
Specialist

Cardiologist
Gastroenterologist
Pediatricians
Geriatric
Gynecologist
Oncologist
Pulmonologist
And More
If you have a need for a specialist Harris Health is a place you should consider for medical care.
How to apply for Harris Health/Gold Card
In this link, you will find a listing of psychiatric clinics.
When dealing with mental illness you can treat it one of three ways; talk therapy, taking medications or a combination of both. If you want to try medications to help you with depression or anxiety you would need to find a psychiatrist.
Each psychiatric clinic in this link will provide you with treatment. Just like the low-cost primary care doctor lists, these clinics bill you based on the sliding scale. These clinics also accept most major insurance plans, therefore your employer insurance is welcome.
Here you will find places to go for counseling in Houston.
Counseling can be an effective method to fight depression. Counseling is also known as talk therapy. You are free to use simply counseling or a combination of it and psychiatric medications to combat mental illness.
These clinics operate on the sliding scale and they also accept most major insurance plans.
If you need dental work this listing can help you.
Each of the dental clinics provides dental work done on a sliding scale. If you have employer dental insurance there is a good chance that most clinics on this listing will accept it.
New Hope Housing provides single room occupancy rooms (SRO) to low-income single adults.  This article will provide you with a step by step guide on applying for New Hope.
Many of the New Hope Housing complexes are no older than 10 years old and conveniently located near Metro Light rail stations, major freeways, clinics and neighborhood employers.
If you are a single adult and need housing try New Hope Housing.
New Hope Housing is a good source for low-income single adults. Houston Public Housing is an option for low-income families.
This link walks you through the step by step process of applying for the Houston Public Housing Waitlist. Inside this article, you will also find addresses, amenities and waitlist timeframes.
Should you ever fall behind on rent or utilities, this link can help you to find assistance.
There are a number of agencies who provide rent and utility assistance throughout Houston and most are included in this article.
Rent/utility assistance is provided based on zip code. Open this link and find the agency who provides assistance to your area and call them to learn more about receiving assistance.
Rent and Utility Assistance in Houston
Conclusion
When you have information that others can benefit from it is your obligation to share that information.
I help working families every day connect to community resources so it's only right that I reach out to you and inform you of the help that is available in the event that you need it.
Should you need any additional community resources search our site and if you do not find what you are looking for simply shoot me an email and I'll let you know what is available.
What is the number one resource that you or your family is needing? Let us know in the comments below and we'll work on putting together a community resource for it.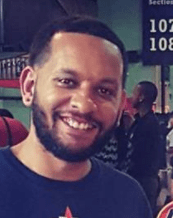 Nick Bryant is a Counselor with 11 years of experience working in community health. He enjoys concerts, walks with the doggo and wife, mocking Dallas Cowboy fans, and sharing community resources. Jump on the Houston Case Managers email list to receive weekly community resource guides delivered directly to your inbox.