How To Apply For Disaster Unemployment Assistance
---
In this guide I will show you how to apply for FEMA's Disaster Unemployment Assistance Program.
If you lost employment or you are simply missing hours due to disaster that has affected your job, you could be entitled to this government benefit.
I'm Nick Bryant, founder of HoustonCaseManagers.com, where we help medical professionals and clients connect with employment resources like FEMA's disaster unemployment benefits. 
Today I will explain how you can apply for this federal unemployment program if a major disaster like a hurricane has impacted your job. 
What Is Disaster Unemployment Assistance (DUA)? 
This is a federal unemployment program that provides temporary unemployment payments to you if your job was impacted by a major disaster. 
The program can also help you to find a new job if you cannot return to your old job. 
Who Qualifies For Disaster Unemployment Assistance 
You may qualify for this disaster unemployment program if you lived, worked, or were scheduled to work in the declared disaster area and meet any of the following conditions:
No longer have a job or place to work;

Cannot reach your job site;

Cannot work because of damage to the job site;

You were about to start a new job but the job no longer exists as a result of the disaster;

Cannot work because of an injury caused by the disaster;

Head of household died due to the disaster and you became the major support for the household.
You must be available and able to work, unless you have an injury caused by the disaster or you are taking steps to return to self-employment.
Disaster Unemployment assistance benefits are only payable to individuals for weeks of unemployment as a result of the disaster.
Disaster unemployment assistance begins the week after the disaster happens and will continue for up to 26 weeks after the President makes a major disaster declaration.
Documents Needed To Apply For Disaster Unemployment Assistance
To apply for disaster unemployment assistance, you must have:
Current valid ID;

Proof of your citizenship (as a US citizen, US national, or qualified alien);

Proof that you were scheduled to work on the day of the disaster or after the disaster (such as a copy of your work schedule or an official job offer letter).
After applying you have 21 days to provide proof of employment. If you show proof in this time frame, your disaster unemployment application will be denied, and any benefits you have received must be returned.
How To Apply For Disaster Unemployment Assistance
To apply for Disaster Unemployment Assistance you must contact your state's unemployment program or dial 877.872.5627. This phone number will direct you to the U.S. Department of Labor, which is the organization that manages the DUA program. 
Keep in mind, to qualify you must be out of work due to a federally declared disaster. You must also file your unemployment claim within 30 days of your state announcing that disaster unemployment assistance is available. 
Unemployment Benefits By State In The U.S. 
Below is a listing of state unemployment benefits departments in the U.S. To apply for unemployment or a disaster unemployment program simply find your state and follow the link: 
Maximum Disaster Unemployment Amount
The maximum weekly benefit amount payable is determined by state law for unemployment compensation in the disaster impacted state.
If you are unemployed as a direct result of the disaster, you should contact your state's unemployment department to file a claim.
Did You Moved After A Federal Disaster?
If you have moved or have been evacuated to another state, you should contact the state where you are temporarily residing for instructions on how to file a claim or contact your home state unemployment insurance agency for assistance with filing your claim.
Conclusion 
If your job was impacted by a natural disaster that has caused you to miss earnings you could qualify Disaster Unemployment Assistance. This federal unemployment program will help you to recoup some of the income that you have lost due to a hurricane, flood, or some other type of disaster. 
To apply for DUA you will need to contact the unemployment benefits department in your state. 
To learn more about the program you can visit the U.S. Department Of Labor website or call them at 877.872.5627. 
Similar Articles That May Interest You: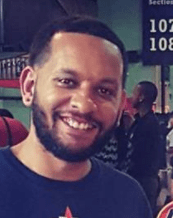 Nick Bryant is a Counselor with 11 years of experience working in community health. He enjoys concerts, walks with the doggo and wife, mocking Dallas Cowboy fans, and sharing community resources. Jump on the Houston Case Managers email list to receive weekly community resource guides delivered directly to your inbox.