How To File A Complaint Against An Apartment In Houston
---
In this guide, I will explain to you how to file a complaint against a Houston apartment complex.
Tenants sometimes need to file complaints about how they are being treated by their landlord. There is a complaint process that you can follow, and this article will provide the steps for filing a complaint against an apartment complex in Houston.
Reasons Why You Would File A Complaint On Your Landlord
There are a variety of reasons why you might want to file a complaint against your landlord, but here is a list of reasonable complaints that you might have.
Disturbances that impact your right to live in peace and quiet, like loud

from a neighbor.

Any potential problems that might create health or safety issues.

Issues related to security like windows or doors that do not lock.
The lease you signed will give you a good idea of whether your complaint is legitimate. If the lease specifies a specific service that your landlord is not providing, then it is a good idea to bring it to their attention.
Talking To The Apartment Complex First
Before you bring in outside parties, you should speak to your landlord at the apartment complex. You will have to let them know about your issue and provide them with a "reasonable amount of time" to address the problem.
Also, be sure to take note of this interaction with your landlord. More about that in the next section.
Keep Notes Of All Discussions With The Apartment Complex
Hopefully, your complaint can be solved by the apartment manager, but if not then you may want to involve a 3rd party. To help the 3rd party clearly understand the situation, the efforts you've made to come to a resolution, you should keep notes of all interactions you've had with the apartment complex about your complaint.
This includes notes like:
The date and time you spoke to someone in the office.

Was it a phone or face-to-face discussion?

Names of the apartment complex workers.

What was discussed and what was their solution.

You may also write down specifics of the clothing worn by the employee, names of other employees at the office, and any other precise details to support your claim.
4 Agencies To Contact When Filing A Complaint On An Apartment In Houston
There are a number of agencies that can help you to file a complaint if your landlord fails to make repairs in a timely manner or if you feel that you have been discriminated against. 
City of Houston Housing Department
This department answer calls regarding Fair Housing Act complaints. If you believe that you experienced housing discrimination in Houston, then you can call 832.394.6200 extension 5.
What Are Examples Of Housing Discrimination?
The table below offers examples of housing discrimination based on things like race, religion, national origin, and family status.
| | |
| --- | --- |
| Group | Examples Of Discrimination |
| Race | A landlord prevents a black family from renting or purchasing a home in a mostly white neighborhood.  |
| Religion | An apartment manager who does not rent to someone wearing a head covering.  |
| Family Status | Landlords who refuse to rent apartments to families with children.  |
| National Origin | Property managers who will not rent to potential tenants who speak English as a 2nd language.  |
| Sex | A rental property owner that offers to waive late fees for sexual favors.  |
| Those with physical or cognitive disabilities   | When a landlord refuses to make updates to an apartment that limits a wheelchair-bound tenant's mobility.  |
Houston Apartment Association
The Houston Apartment Association is a nonprofit trade association that provides advocacy and education on renters rights and more. They offer phone consultations that help you to better understand your renter's rights. In addition, if you need to file a complaint on a Houston apartment complex, HAA can help you with this also through their online File A Complaint form.
For more information about how this nonprofit can help you file a complaint against a Houston landlord, visit the Houston Apartment Association's website or call them at 713.595.0300.
Texas Attorney General's Office
The Texas Attorney General is the state's lawyer, law enforcement officer, and consumer protection advocate. The office provides information on your right to pursue a complaint against an apartment in Houston through its complaint form.
In addition, the Texas Attorney General website has lots of good information on resident rights like their Tenant's Rights Pamphlet and other explanations of the law to help you come to a resolution with your landlord.
Fair Housing And Equal Opportunity (FHEO)
You can also file a Fair Housing and Equal Opportunity complaint form online. If you have questions specific questions you can call the FHEO telephone number at 800.669.9777 or 800.877.8339. 
Conclusion
There are a number of agencies that can help you file a complaint against an apartment in Houston.
The City of Houston Housing Department, Texas Attorney General's Office, and Fair Housing And Equal Opportunity (FHEO) all offer complaint forms for filing complaints about apartments.
If your landlord fails to make repairs or if you feel discriminated against, these organizations will be able to help you take the appropriate steps forward.
The 3rd party should know how serious this situation is so it's important not only to keep notes but also to document every interaction with the apartment complex as well as other potential witnesses who may have seen something happen.
For more information on how these agencies can assist with complaints related to tenant's rights or fair housing laws visit their websites or call their telephone numbers. 
Similar Articles That May Interest You: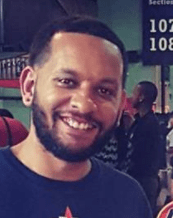 Nick Bryant is a Counselor with 11 years of experience working in community health. He enjoys concerts, walks with the doggo and wife, mocking Dallas Cowboy fans, and sharing community resources. Jump on the Houston Case Managers email list to receive weekly community resource guides delivered directly to your inbox.