Get Help With MD Anderson Hospital Bills If You're Uninsured
---
In this resource guide, you will learn about MD Anderson's financial assistance program.
This charity care program can help you to pay for hospital bills at MD Anderson in Houston if you are low income, uninsured or underinsured.
Continue reading to learn how the MD Anderson charity care program works.
MD Anderson Financial Assistance: Help Paying Your Hospital Bill 
You can also get help with the cost of hospital bills from MD Anderson. This hospital specializes in cancer treatment in Houston, therefore if you have cancer and are uninsured, you may want to consider contacting MD Anderson.
The services that the Patient Financial Assistance Program can potentially pay for include your hospital charges, doctor's fees, and prescriptions.
To get help with hospital bills at MD Anderson, you must be:
A U.S. citizen or have a designated legal status

Be a Texas resident for the past 6 months.

Have a low income and limited financial resources
In addition, you will need to have a bill for more than $500 as well as:
Your doctor suspects that you have a cancer diagnosis.

Need can cancer treatment.

Have an illness that requires treatment at MD Anderson.
What Is The Houston MD Anderson Financial Assistance Program Phone Number?
Call MD Anderson at 844.791.3173 or visit their Uncompensated Care page to see if you can get assistance paying a hospital.
Conclusion
MD Anderson is a hospital located in Houston, Texas that specializes in cancer treatment. They offer a financial assistance program for uninsured and low-income patients who are receiving care at the facility.
The Patient Financial Assistance Program can help pay your hospital bill, doctor's fees, and prescriptions if you meet certain criteria such as having no insurance or only limited coverage.
To learn more you will need to call MD Anderson at 844.791.3173.
Similar Articles That May Interest You: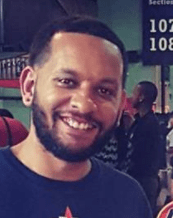 Nick Bryant is a Counselor with 11 years of experience working in community health. He enjoys concerts, walks with the doggo and wife, mocking Dallas Cowboy fans, and sharing community resources. Jump on the Houston Case Managers email list to receive weekly community resource guides delivered directly to your inbox.