6 Places to Find Summer Internships for Ambitious Students
---
As summer approaches, many students are looking for ways to make money. One way is through a summer internship.
Whether you're an ambitious student or not, getting a summer job is always beneficial and can help jump-start your career in many different fields.
This article will provide information on 6 websites that you can use to find a summer internship. 
What Is An Internship?
An internship is a temporary position where you work for an organization at reduced pay. It's usually between 15-25 hours per week and can last from one to four months depending on the employer, but typically it falls in the range of three to six months.
Internships can be paid or unpaid. 
Internship opportunities vary greatly depending on what type of field you want to pursue so be sure that your search is tailored for your desired profession. Whether you have a business degree, engineering experience, or any other major/minor combination, interning this summer will help prepare you for future jobs while getting paid during the summer. 
How An Internship Can Benefit You
An internship can benefit you in a number of ways, but it all depends on what kind of internship you're doing.
Some internships can provide hands-on experience in your desired field while others may teach you something new about an industry.
Interns are often given opportunities to work directly with professionals and see how real-life situations play out which will give them the skills they need for their future careers. Taking time off from school or university can be worth the effort because this experience can help you to make business connections that will help you in the near future. 
1. Chegg Internship: Tools To Make A Student's Life Easier
Chegg Internships is a website that you can use to help get you ahead in the workplace. As a student, you want to make sure that your resume is as strong as possible and Chegg Internships can give you the tools for success.
For starters, they offer a variety of internships in different industries including technology, education, sports management, music industry, marketing communications, and more.
Other Helpful Chegg Tools For Students
| | |
| --- | --- |
| Tool  | Description |
| Chegg Math Solver | Helps you to solve math problems and provides step-by-step instruction on how you can solve similar problems in the future. |
| Chegg Cheap Textbooks | Textbooks available for rent or purchase.  |
| Chegg Books  | A marketplace to sell your old textbooks for cash. |
| Chegg Study  | Online tutoring to help you with homework. Questions answered in less than 30 minutes.  |
| Chegg Money | Answers to money questions that college students have.  |
As well as internship opportunities, their website also has articles on college life and career advice. Whether you are still deciding what major to study or ready to enter the workforce after graduation- there's something here to help you.
To get started searching for internship opportunities visit Chegg Internships.
2. Indeed Internships: Easy To Find Summer Internships Job Search
Indeed is a search engine for jobs. You can search for summer internships, find a job in your field of interest and apply to the position.
In terms of finding summer internships Indeed provides listings that are available all year round as well as seasonal information about current opportunities on their site.
The Indeed website has a blog that provides information on how to find the perfect internship. As well, you can look up salary estimates to learn more about potential pay for jobs of interest.
3. Linkedin Internships: 38,000+ Internships For Students On One Job Search
Another place to find summer internships is Linkedin. You can search internships by location, job title, and experience level.
No matter the industry you prefer, you will find countless opportunities like:
Engineering internships

Healthcare internships

Marketing internships

IT internships

Political science internships
Linkedin is also a website that you want to bookmark for later because it can be used to find a job after graduating. Not only can you use Linkedin to find a career later in life, but you can also network with other professionals and hiring managers in your industry to help you find employment faster.
While you are searching Linkedin for internships, also consider applying for their own program. They offer internship opportunities in the technical, business, and creative industries to help you gain knowledge and experience in those fields.
4. Glassdoor For Students Helps Young Adults Find Entry-Level Work
Glassdoor can also help you find internships or entry-level positions as a student.
The "Glassdoor for students" free job search offers a number of resources to help you start your career. You can find tips to help you nail an interview, compare salaries to see if your current major will pay well, and research companies to find the best fit.
You might be surprised to see how many companies offer summer internships on Glassdoor. This website can help you find summer internship opportunities to work at banks in finance, hospitals as research assistants or social media marketing interns for top-name brands like Fendi and Nike.
For more information check out the Glassdoor for students job search.
5. Handshake Internships: Providing Summer Job Related Tools To Help Students Succeed
Handshake is one of the leading career websites for college students. With an expansive internship database, Handshake helps college students find internships and full-time jobs in their desired career field.
Students can search for internships by major or company as well as post their resumes to be found by potential employers.
Handshake also offers a blog with advice about how to become more employable from veteran professionals who are experts in the industry (e.g., "How To Land Your Dream Job" and "The Truth About Networking").
Additionally, there is a Student Activities section on the website where you can find local events near your school that will help you network with other like-minded students in your area while exploring different career paths at once.
For more information visit Handshake to learn out about the many summer job opportunities that are available near you.
6. City of Houston Summer Jobs Program: Employment For Young Adults And Teens In Houston
For those in Houston, the City of Houston provides internship opportunities for high school, undergraduate, and graduate students with a goal of preparing them to be self-sufficient in their future careers.
To be eligible you must be:
Between 16 and 24 years old

Live in Houston city limits

Available to work from June till August
The City of Houston hires for a number of departments like human resources, the Houston health department, HPD, HFD, solid waste, IT, and many more departments.
This summer job program in Houston is offered yearly and applications are typically accepted in the months of March and April.
For more information visit the Hire Houston Youth summer jobs program page.
Recession Proof Grad:  Free EBook To Help Students Advance Their Careers Fast
A great book to read when learning how to network, shortly after college is the Recession Proof Grad.
This free ebook suggests that young adults consider chasing great opportunities instead of money early in life. The reason being is you probably won't have much responsibility early on in life (kids, a mortgage, debt). The author also believes that when you work for free you can gain closer access to powerful professionals faster in life. 
When applying for a job there are a number of barriers, to prevent you from getting the job and that access to powerful people. When you offer to work for free, there is limited risk for the company, therefore you can get a lot closer and learn important lessons from industry leaders that you can use to help you later in your career. 
The Recession Proof Grad is an excellent read that should be on every ambitious college student's reading list.
HappyProfessional.co: Guidance For College Students And Recent Grads
Happyprofessional.co is a website that offers advice to college students on achieving success in the classroom and in the workforce once they graduate.
The focus is on young women, however, reading some of the information found on Happy Professional I can tell you that any college student can benefit whether male or female. 
The website was created by University of Houston Graduate Candace Saunders. Candace is an experienced professional who interned at the White House under the Obama Administration and knows a lot about networking as a young professional. She shares this knowledge via her Youtube channel and booked titled Happy Professional: Your College Guide To Creating & Achieving Your Dream Career. 
Candace and her Happy Professional brand lay the foundation for how you can create your own lane early in your career. Whether you work in marketing, healthcare or you want to be an engineer you can create content just like that of Happy Professional to help you establish credibility as a young adult. 
Conclusion 
Finding a summer internship in your industry is an excellent way to get ahead as a student.
Internships help you build your network and provide real-world experience that can lead to more rewarding careers later on down the line. 
Lastly, a successful internship means valuable connections, increased employability, and the ability to fast-track your way into the career or company that you choose.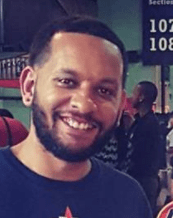 Nick Bryant is a Counselor with 11 years of experience working in community health. He enjoys concerts, walks with the doggo and wife, mocking Dallas Cowboy fans, and sharing community resources. Jump on the Houston Case Managers email list to receive weekly community resource guides delivered directly to your inbox.