University Medical Center of El Paso: Insurance Coverage For The Uninsured
---
In this guide, I will talk with you about an El Paso Texas health coverage plan called the University Medical Center of El Paso.
This is an indigent healthcare option for any individual that is uninsured, homeless, recently laid off, or just moved to the El Paso area. 
First, we will start out with a brief summary of what UMC El Paso is.
What is the University Medical Center of El Paso?
UMC is a network of clinics and hospitals in El Paso that offers affordable healthcare to low-income residents in El Paso Texas.  
El Paso County Hospital District is in charge of this health insurance program, which provides medical services to those who cannot afford them. This includes the uninsured in El Paso, underinsured, homeless, and individuals who are simply between jobs.
Who Is Eligible To Receive Charity Care From A UMC Clinic?
To qualify you must meet the following criteria:
Live in El Paso County

Not have another form of private or public health insurance

Be considered low-income
Editor's Note: If you have private health insurance that is accepted by UMC, this is another way to pay for medical treatment. You can learn more about insurance plans that are accepted by visiting the UMC billing and insurance page.
Income Requirements To Receive Treatment Through UMC El Paso
In order to receive discounted medical treatment through the University Medical Center, you will need to be considered low income. The UMC will assess your household income and the number of people living in your home to determine if you qualify for charity care in El Paso.
This healthcare system defines low income as falling below Federal Poverty Level (FPL) guidelines.
If you fall under 100% of the FPL you could receive help paying for treatment through the HealthCARE Options program. Those who qualify for this program will receive free healthcare in El Paso as long as the care is covered by the program.

Between 100% and 200% FPL could qualify you for the Care Plus Program. You will be charged copayments for medical care based on sliding scale fees.

If your household income is above 200%, then you still have a chance to received healthcare through the UMC at a reduced cost.
Below is an estimate of current federal poverty guidelines. You are encouraged to call the UMC to learn more about income qualifications.
What Medical Services Does UMC El Paso Clinics offer? 
The University Medical Center of El Paso offers a wide range of healthcare and social services to El Paso County residents like:
Low-cost primary care for men, women, and children in El Paso

Pediatrics Clinics in El Paso

Maternity treatment

Surgeries

Lab services

Men's health

Women's health

Outpatient pharmacy services

Mental health services

Trauma care in El Paso
Download Your University Medical Center Of El Paso Charity Care Application 
To download your UMC El Paso Charity Care application you will first need to visit the University Medical Center website.
Next, search for the link titled Financial Assistance Application.
Once you download your UMC application it should look like this:
Supporting Documents Needed To Apply For El Paso Hospital District Charity Care 
You may need to include some of these documents with your application. 
Proof of Income – Documents like paycheck stubs, unemployment award letters, and bank statements are accepted as proof of income.
Proof of Residency – You must prove you live in El Paso County. You can prove this by showing mail with your name on it or a Texas ID.
Household Members – You will need to provide the number of people in your household and provide the names of those family members.
You can learn more about the supporting documents that are needed to receive care at University Medical Center by visiting the UMC Charity Care page.
UMC El Paso Clinics That Treat The Uninsured
Below you will find a listing of multiple UMC clinics in El Paso County. 
University Medical Center offers primary care, specialty treatment, and trauma healthcare throughout its El Paso health centers that are listed below.
Fabens Pharmacy
Offers low-cost pharmacy in El Paso.
101 Potasio, Fabens, TX 79838

915.521.2271
UMC – Ysleta
Services offered at this El Paso outpatient clinic include labs, pharmacy, and primary care.
300 S. Zaragoza Rd, El Paso, TX 79907

915.790.5700
East Laboratory UMC
Lab services are offered at this east El Paso lab clinic.
1521 Joe Battle Blvd, El Paso, TX 79936
UMC – Rehab Eastside
Rehabilitation services and outpatient medical appointments are offered at this UMC Clinic in east El Paso.
8360 Burnham Dr, El Paso, TX 79907

915.629.7347
Dieter Pharmacy
This is a University Medical Center of El Paso pharmacy.
1485 George Dieter Dr, El Paso, TX 79936

915.521.7057
University Medical Center
This is a UMC hospital that offers a number of low-cost medical services in El Paso. These include emergency services, labs, imaging, inpatient hospitalization, outpatient clinics in El Paso, rehab, and a surgery unit.
4815 Alameda Ave, El Paso, TX 79905

915.544.1200
El Paso County Courthouse
Here you can schedule outpatient doctor's appointments, get labs done, and utilized the UMC employee health center.
500 E. San Antonio Ave, El Paso, TX 79901

915.546.2218
UMC Surgical Center West
This is a University Medical Center of El Paso surgery unit.
4642 N. Mesa St, El Paso, TX 79912

915.200.2650
University Medical Center West Clinic
You can receive outpatient treatment, rehab, fill prescriptions at the UMC pharmacy and get your labs done.
6600 N. Desert Blvd, El Paso, TX 79912

915.790.5700
UMC Northeast Emergency Department
This UMC El Paso facility on offers emergency medical services.
4669 Cohen Ave, El Paso, TX 79924

915.231.2360
Northeast Pharmacy UMC
You can fill your prescriptions at this low-cost pharmacy in El Paso.
9839 Kenworthy St, El Paso, TX 79924

915.231.2310
Thomason Hospital El Paso: Emergency Medical Care For Low-Income Families In El Paso County
University Medical Center of El Paso (formerly Thomason Hospital) is a hospital El Paso that provides medical care to low-income families.
Editor's Note: UMC is designated as a level 1 stroke center and a level 4 maternal care hospital.  
Trauma, medical pediatric, obstetric, gynecological, and psychiatric emergencies are among the emergency medical conditions treated at the University Medical Center of El Paso.
UMC Hospital is located at 4815 Alameda Ave, El Paso, Texas 79905. You can reach them by phone at 915.544.1200.
Conclusion
The University Medical Center of El Paso is a safety net medical insurance program that covers the indigent people of El Paso, TX. This includes the homeless, unemployed, those who do not qualify for Medicaid, and individuals who have recently moved to El Paso County.
Even if your income is low, the El Paso Hospital District's UMC clinics can provide you with a variety of medical services covered under this low-cost El Paso insurance program.
If you have questions about coverage or how to enroll be sure to call them at 915.544.1200 or visit the UMC El Paso website.
Similar Articles That May Interest You: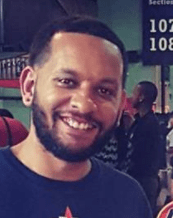 Nick Bryant is a Counselor with 11 years of experience working in community health. He enjoys concerts, walks with the doggo and wife, mocking Dallas Cowboy fans, and sharing community resources. Jump on the Houston Case Managers email list to receive weekly community resource guides delivered directly to your inbox.