Where To Find COVID 19 Testing For The Homeless In Houston (Minute Maid Park)
---
Recently I had a client who needed to be tested for COVID-19 , however, since the individual was homeless and had no ID they were unable to test at the regular places like pharmacies according the client. 
In this guide I will provide you with a location that essentially specializes in providing COVID-19 tests for the homeless population in Houston. 
COVID-19 Testing At Minute Maid Park 
Minute Maid Park is a location where the homeless individuals in Houston (with or without an ID) can test for COVID-19. According to Texas Division of Emergency Management homeless individuals only need to provide their name and date of birth for a test, no ID is required. 
Editor's note: Anyone can test at this location, it is not limited to only Houston's homeless population. 
This location is located at 2208 Preston Street Houston, TX 77002. The white tents that you may have seen at Minute Maid Park's Lot C are managed by the Texas Division of Emergency Management. 

This location is open 6 days a week. COVID-19 tests are offered to you as either a walk-up or via drive-thru. 
To schedule a test you can either call the Texas Division of Emergency Management at 833.213.0643 or schedule an online appointment by visiting Curative.com. 
If possible it's best to schedule your test by phone or online because testing is limited, therefore they could run out for the day. 
Other Texas Division of Emergency Management COVID-19 Testing Sites In Houston
In addition to the Minute Maid Park COVID-19 testing, you can also visit test at these sites Monday through Saturday from 10 am to 7 pm. 
HCC – Northeast Campus – 555 Community College Drive (self-mouth swab tests)
HCC – South Campus – 1990 Airport Blvd (nasal swab tests by healthcare professionals)
LeRoy Crump Stadium – 12321 Alief Clodine Rd. (open Monday through Friday)
You can learn more about hours of operation at these sites by contacting Texas Division of Emergency Management at 833.213.0643 or again, by visiting Curative.com. 
Clarification On The Need For An ID To Test For COVID-19
When my client stated that he could not get tested due to a lack of an ID I was unaware of this rule.  I didn't doubt that he truly believe this, but I did want to look into the matter so I went to a CVS website and proceeded to schedule a test. Here is what I learned…
According to the CVS website, you will need to provide one of the following three options: 
Social Security number (does not appear that the actual card is needed) or…

Your driver's license number or…

A state ID number
From the statement below it appears that your ID is only needed if you have no Social Security number.  If you have a Social Security number you simply submit it below and this satisfies CVS's requirements for COVID-19 testing.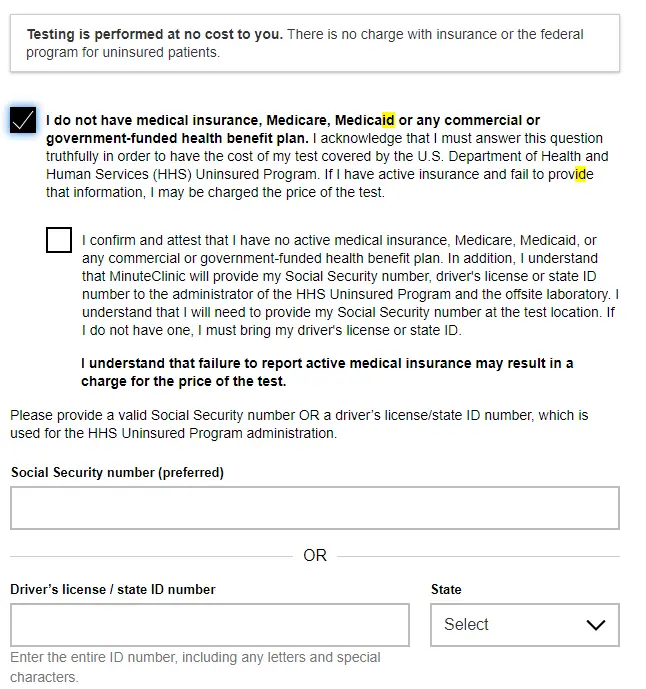 Conclusion 
Since most of the homeless population is near downtown, it makes perfect sense that the Minute Maid Park COVID-19 testing site would cater to this population. That's not to say that non-homeless residents cannot go her for testing, because they can receive a COVID test her also. 
To test at the Minute Maid Park COVID-19 testing site you can call Texas Division of Emergency Management to schedule a test via phone 833.213.0643 or online at Curative.com. 
Other Similar Articles That May Interest You: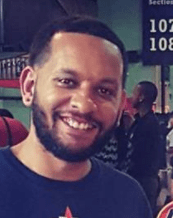 Nick Bryant is a Counselor with 11 years of experience working in community health. He enjoys concerts, walks with the doggo and wife, mocking Dallas Cowboy fans, and sharing community resources. Jump on the Houston Case Managers email list to receive weekly community resource guides delivered directly to your inbox.