COVID-19 Vaccine Houston: Who Qualifies and Where To Get Your Vaccine
---
If you are in the Houston area and interested in getting your COVID-19 vaccine, this guide will provide you with the information you need to find a provider. 
Before providing you with information regarding finding a COVID-19 vaccine in Houston, first, let's discuss some things you should know about scams surrounding the vaccine. 
Ways To Guard Against COVID-19 Vaccine Scams
As if we did not have to worry about enough threats during this pandemic, you can add COVID-19 related scams to that list also.
The AARP published an article that details the following steps that you can take to avoid any fraud surrounding this vaccine. 
Only rely on trusted sources for guidance on the COVID-19 vaccine. This includes essentially your doctor and local health departments, like that of the City of Houston and Harris County Public Health Department.  In the initial months, the vaccine will be available in limited quantities and only given to certain populations (seniors, those with disabilities, medical professionals).  
Don't buy a COVID 19 vaccine found online. This includes online pharmacies and medical websites. Again you want to consult with your doctor or the local health department about this. 
Be wary of random messaging with the promise of a COVID 19 vaccine. This includes phone calls, text messages, or social media posts. Pass on these offers, because these are most likely scams. 
Don't provide money or personal information to anyone calling to offer you a vaccine. This information can be used to bill health care programs, which would be fraud on their part. 
Decline offers to "skip the line" and receive an early COVID-19 vaccine. 
Editor's note: If you received a call from someone soliciting a COVID 19 vaccine that you believe was a scam you can report this to the FBI Internet Crime Complaint Center. 
How Much Will The COVID-19 Vaccine Cost? 
According to Health and Human Services Secretary, Alex Azar, the COVID-19 vaccine will be free of charge to Americans. 
The U.S. Government has already paid $7.76 billion for vaccines from Pfizer, Moderna, AstraZeneca, and Novavax. Azar states that "costs will be covered by private insurance, Medicare, Medicaid, and our program to cover COVID-19 expenses for the uninsured".  
All that being said it is my opinion that you should still consult with your doctor and especially your health insurance company on the exact details of any COVID-19 expenses.  
Register For The City of Houston COVID 19 Vaccine 
The City of Houston Health Department is offering the public its first chance to get the Moderna COVID-19 vaccine in Houston. 
Vaccines are limited to certain populations right now therefore the people who are potentially eligible for treatment are: 
Seniors 65 and older 
Individuals 16 and older with a chronic medical condition like: 

Cancer

Chronic Kidney Disease

COPD

Heart conditions

Solid-organ transplantation

Obesity

Pregnancy

Sickle Cell Disease

Type 2 Diabetes

Frontline healthcare workers
 To schedule an appointment to receive your Moderna vaccine you will need to contact the COVID-19 call center at 832.393.4220 from 7:30 am to 4 pm. 
Editor's note: On Sunday, January 3rd, all 900 COVID vaccine appointments had been reserved which shows you the demand is high right now. If you plan to try getting a vaccine via the City of Houston call center you should call around 6:50 am to give you the best chance of obtaining an appointment. 
Harris County Public Health COVID-19 Vaccine
The Harris County Public Health Department is another COVID 19 vaccine hub in Houston. 
To learn more about getting the COVID vaccine through this health department you will need to visit the Harris County Public Health website. 
St. Lukes Houston COVID-19 Vaccine Registration
Vaccines are available to current St. Lukes patients and anyone treated in one of their hospitals or clinics within the past 24 months. If you fall into either of these categories you are encouraged to contact St. Lukes or complete the online COVID 19 Registration Form. 
At this point, COVID 19 vaccines are not available to the public through St. Lukes. 
Houston Methodist COVID-19 Vaccine Information 
Methodist is offering the COVID vaccine to its patients who meet current eligibility guidelines. The hospital is contacting current patients who qualify to schedule their COVID 19 vaccine. 
Methodist is also a COVID 19 vaccine hub that provides the vaccine to the general public, however, you will need to check the Methodist COVID-19 Vaccine Information page to learn about available appointments. 
Memorial Hermann Houston COVID-19 Vaccine 
Houston's Memorial Herman Hospital is currently offering the COVID-19 vaccine by email invitation only. 
To learn more about the COVID-19 registration at Memorial Hermann visit their website for more details. 
Other Ways To Receive A Vaccine In Houston
If you are unable to obtain a COVID vaccine through the City of Houston or these local hospitals consider the following alternatives:
Contact Your Primary Care Doctor 
At some point your current primary care doctor will have access to the vaccine, therefore you are encouraged to follow up with them to try obtaining a dosage. This is especially true if your PCP is part of a large healthcare network like Methodist, Memorial Hermann, or St. Lukes. 
Editor's note: If you do not have a Houston doctor you can obtain one by applying for the Harris Health Gold Card or calling a low-cost medical clinic in Houston. 
Use The Texas COVID-19 Vaccine Provider Finder
The Texas COVID-19 Vaccine Provider Finder was created by the Texas Health and Human Services Commission and allows you to find providers who offer the vaccine via an interactive map. 
You can obtain a COVID vaccine from a number of Texas medical providers like COVID 19 vaccine hubs in Houston, community clinics, hospitals, pharmacies, health departments, and more.
This tool will provide you with all the information you need to schedule your appointment like the address, telephone number, and it also lets you know how many COVID vaccines are available. 
If you have questions about the legitimacy of a COVID-19 vaccine that is being offered, you can use this tool as one way to ensure the provider is registered. 
Conclusion
Your first option for getting the COVID-19 vaccine in Houston should be through your primary care doctor. This is especially true if they are apart of a large healthcare network like Methodist. 
If you are uninsured and fall into a priority population (65 years + or you have a chronic condition) you can contact the Houston Health Department to register for a COVID vaccine.  To register you will need to call the City of Houston COVID 19 call center at 832.393.4220.  
Lastly, you can use the Texas COVID-19 Vaccine Provider Finder tool to find a vaccine hub and schedule an appointment. 
Similar Articles That May Interest You: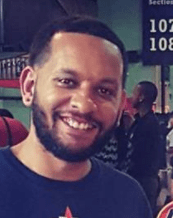 Nick Bryant is a Counselor with 11 years of experience working in community health. He enjoys concerts, walks with the doggo and wife, mocking Dallas Cowboy fans, and sharing community resources. Jump on the Houston Case Managers email list to receive weekly community resource guides delivered directly to your inbox.