Ethos Endocrinology: A Houston Clinic that Treats Hormones and Weight Loss Problems
---
In this community resource guide, I will tell you about a Houston clinic that specializes in hormone and weight loss problems. That clinic is called Ethos Endocrinology.
Whether you are seeking help with weight loss or hormone problems Ethos Endocrinology clinic in Houston can treat you and also help you to better understand more about these conditions.
If you are seeking an affordable endocrinologist in Houston, TX, continue reading to see how Ethos clinic can potentially help you.
What Is The Houston Ethos Endocrinology Clinic?
Ethos is a Houston doctor's office that specializes in hormone problems and weight loss.
This Houston weight loss clinic offers transparent pricing and access to timely doctor's appointments. You can learn more about their direct care model, upfront pricing, and commitment to offering doctor's appointments when you need them by visiting the Houston Ethos Endocrinology website.
What Is An Endocrinologist?
Endocrinologists are expert physicians who specialize in the endocrine system, which includes glands throughout the body.
These problems develop as a result of an endocrine disorder (either too much or too little hormone) or an aberrant gland.
Conditions That A Houston Endocrinologists Can Diagnose And Treat
Health conditions that can be treated by Ethos Endocrinology in Houston include:
Helping you toward weight loss goals

Pancreas problems

Diagnosing and offering thyroid treatment in Houston

Treating and diagnosing osteoporosis and other bone conditions

Offering help with pituitary problems

Providing medical treatment for parathyroids
Who Should Contact Houston Ethos Clinic For Treatment?
This clinic serves individuals of the Greater Houston community who need care for diabetes, thyroid disorders, weight loss, and other hormone disorders. They also treat patients who are uninsured or underinsured in Houston.
How The Direct Care Model Benefits Patients
The direct care model makes Ethos Endocrinology different and unique. They do not bill health insurance plans. Rather, they have a simple and transparent pricing model for everyone, regardless of insurance status.
The direct care model allows for same or next-day appointments, minimal to zero waiting time, 1-hour new patient consultations, and messaging with the doctor between visits.
Conclusion
To schedule an appointment with Ethos Endocrinology Clinic in Houston, you can call them at 713.804.8349, stop by their office at 2500 Fondren Rd, Suite 320, Houston, TX 77063, or visit their website.
Similar Articles That May Interest You: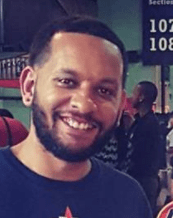 Nick Bryant is a Counselor with 11 years of experience working in community health. He enjoys concerts, walks with the doggo and wife, mocking Dallas Cowboy fans, and sharing community resources. Jump on the Houston Case Managers email list to receive weekly community resource guides delivered directly to your inbox.