HoustonHealthcareJobs.com Launches: A Job Board For Houston Healthcare Professionals And Employers
---
Houston healthcare professionals have a new job board to turn to when they are looking for work.
HoustonHealthcarejobs.com is a job board that is dedicated solely to the Houston healthcare industry and its local employers and healthcare professionals.
HoustonHealthcarejobs.com provides companies in the Houston area with a free and easy way to post jobs on their website, while also providing an informative resource for potential employees who are looking for positions in this booming field of healthcare right here in Houston!
What Is HoustonHealthcareJobs.com?
This is a job board that is focused on offering healthcare jobs in Houston to talented healthcare professionals.
HoustonHealthcarejobs.com offers local healthcare professionals the ability to find jobs in Houston, and also allows employers to post new positions on the website so that they can be found by talented healthcare professionals who are looking for work.
How Does HoustonHealthcareJobs.com Help Employers?
This Houston job board helps employers by offering a free place to post their healthcare jobs. The cost of posting on generic job boards like Monster or Indeed can be costly, but you won't have to pay anything to post job openings on HoustonHealthcareJobs.com.
In addition to being a free job posting site in Houston, this board can help you to accept applications for future employees. If you do not have a landing page or a way to collect leads on potential future healthcare workers, you can create one on HoustonHealthcareJobs.com. This works well for any company, but especially for new start companies who have not set up their company website yet.
Many of the people who view the jobs listed on HoustonHealthcareJobs.com are also some of the more resourceful healthcare professionals in Houston. These professionals often find our job board after reading about community resources on our HoustonCaseManagers.com website. This means anyone applying to a job that you post on HoustonHealthcareJobs.com is one of the more resourceful and knowledgeable healthcare professionals out there.
How Does HoustonHealthcareJobs.com Help Job Seekers?
The same people who manage HoustonCaseManagers.com also manage the HoustonHealthcareJobs.com website. This means that the jobs posted are quality jobs from quality employers.
With generic job boards, you cannot ask questions about certain companies, however, you can email us to learn more about a job posting or a particular healthcare position that you are interested in.
This is the medical capital of the world and there are plenty of jobs for people who work in healthcare, therefore we want to do everything we can to help you find the perfect position.
Conclusion
While this job board will not replace websites like Indeed, it will definitely help to supplement your job search. This job board is exclusively focused on Houston healthcare jobs and helping employers match up with quality healthcare professionals.
If you want to post a Houston healthcare job to our board you can do so for free by simply visiting HoustonHealthcareJobs.com.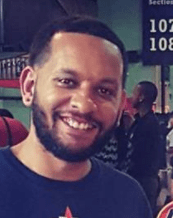 Nick Bryant is a Counselor with 11 years of experience working in community health. He enjoys concerts, walks with the doggo and wife, mocking Dallas Cowboy fans, and sharing community resources. Jump on the Houston Case Managers email list to receive weekly community resource guides delivered directly to your inbox.