How to Start Your Own Pressure Washing Business: A Step-by-Step Guide
---
In this blog post, we will discuss how to start a pressure washing business.
If you are having a hard time finding a job and want to generate your own income, pressure washing is a great way to do that. You can start pressure washing as a side-business or full-time career depending on how much time you have available.
The first step in starting a pressure washing business is to purchase the necessary equipment such as high-pressure washers, hoses, chemicals, and safety gear.
What Is Pressure Washing?
Pressure washing is the act of using pressure to remove dirt and other materials from a surface. These machines are used to wash everything from driveways, patios, decks, brick walls, siding, fencing, and more.
Who Needs Pressure Washing Services?
Types of customers who need pressure washing services include construction companies, real estate agencies, homeowners, automobile dealerships, and municipalities. These are all potential clients that you can work with if you were to start your pressure washing business.
A partnership with a real estate agent can be a potentially lucrative relationship for you because of the agent's need to make homes look nice for prospective home buyers. Pressure washing an oil-stained driveway or blasting the mildew off a brick wall can make a home look 10 times better!
What Equipment Is Needed To Start A Pressure Washing Business?
Equipment that is needed to start this service business can vary. Below are the items that you must have to start a pressure washing business. If you have a budget of $600, you can start with the equipment below. You can buy a nice pressure washer from Home Depot, Lowe's, or Amazon with this budget.
If you do not have a truck or pressure washing tank, you can start your business by going door to door in your own neighborhood and soliciting jobs. Also keep in mind that if you do not have a pressure washing tank, you will need to use the water supply at the home you are pressure washing.
This may deter some customers, but it won't be an absolute deal-breaker for you though. If a customer prefers that a company supply their own water/tank they have to understand that this will be a more expensive job. When presented with the cost of a company that supplies their own water/tank they may come running back to you!
Professional Pressure Washing Starter Kit
Now if you have a budget of $1,500 to $2,000 you can get a professional pressure washing set up. The pressure washers that you will find at Home Depot or Lowe's will definitely get the job done, but the professional pressure washing setup that I am referring to will allow you to complete jobs even faster.
This will help you to complete more jobs, earn more money, and cause less stress on your back at the end of a hard day's work.
The pressure washing starter kits for professionals often provide you with more powerful pressure washers and surface cleaners that clean a larger area of the pavement. The fewer trips up and down the driveway the faster you can complete jobs, so it's definitely worth the investment to get better equipment if you can afford it.
Pressure Washing Options With A Truck
If you already have a truck, you have two options for using a pressure washing tank:
Get a pressure washing tank

Get a pressure washing trailer
Pressure Washing Tank
Adding a pressure washing tank is a less expensive option than buying a pressure washing trailer. You can find 26-gallon tanks for about $250 online.
The only potential issue with a water tank in the back of your truck is you will either need to use most of the water so you can get it out of your truck or simply drain (or waste) the unused water.
Pressure Washing Trailer
Adding a pressure washing trailer will cost you about $2,500. A trailer may be an expensive option, but it will make transporting a water tank much easier.
How Much Money Can You Make From A Pressure Washing Business?
You can make between $30K to $60K per year in a pressure washing business. This is according to Power Washing Guide.
This amount depends on multiple factors like:
How much time and effort are you willing to put into it?

How good are your marketing skills?

What is the competition like in your area?

How hard will you work for each job that comes in the door (or over the phone)?
How To Market A Pressure Washing Business
To market a pressure washing business, you should make sure that you are able to mention the benefits of your services. You should also have a way of showing the value that is in the work you provide so that people can see how their property will benefit from your services. It is important to be able to show your customers what they will get when they use your service.
An easy way to help customers understand the value of pressure washing is to show pictures of past jobs. As I mentioned earlier, a pressure-washed driveway can really improve the look of someone's property. Starting a Facebook business page with pictures and videos of your finished work can be one way to market your pressure washing business.
Conclusion
If you're looking to start your own pressure washing business, it's important that you know what type of equipment and supplies are necessary. We've provided a comprehensive list of the various types of power washers and surface cleaners available for purchase so you can make an informed decision about how much money to invest in your startup costs.
You'll also want to think about marketing strategies like social media pages or videos on YouTube as well as pricing points.
I hope this article has given enough information to help you decide if a pressure washing business is right for you!
Similar Articles That May Be Of Interest To You: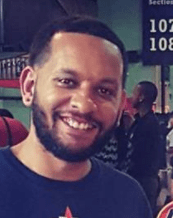 Nick Bryant is a Counselor with 11 years of experience working in community health. He enjoys concerts, walks with the doggo and wife, mocking Dallas Cowboy fans, and sharing community resources. Jump on the Houston Case Managers email list to receive weekly community resource guides delivered directly to your inbox.