Immigration Lawyer In Houston: 6 Nonprofits To Represent You
---
In this article, I will provide you with a listing of 6 nonprofits agencies who can connect you to immigration lawyers in Houston. Some of these nonprofits' legal services will be free, while others could charge you a nominal fee. 
Before providing you with that listing of immigration attorneys, first lets discuss how these lawyers can potentially help you. 
What D

o Immigration Lawyers Do?
Immigration lawyers can help you in a number of different ways. Some of those include: 
Represent you in administrative courts

Counsel you about your legal rights and obligations related to immigration

Help you to obtain a visa via advice or helping you to complete documents

Provide guidance if your Green Card is denied

Help you to understand the rules of the "Dream Act" or DACA (Deferred Action for Childhood Arrivals)

Tell you about any eligibility for a U-Visa if you were the victim of a crime in the United States and you are helping law enforcement with the investigation 

Provide removal defense to your family if you are facing deportation

Become a permanent resident in the United States
How Do I Choose a Houston Immigration Lawyer?
To ensure that you pick the best lawyer, call each law office that you are considering and briefly explain your situation. You can ask them questions like: 
Are you specialized and/or experienced in my type of problem?

Does your office charge a fee?  

Do you charge a flat rate or hourly fee for this type of work?

Can you give me an estimate of the cost?

Can you estimate the amount of time it will take?
Asking questions like these will give you a better understanding of whether or not that law office can help you. 
Immigration Lawyer In Houston: 6 Nonprofits To Represent You
If you are seeking an immigration lawyer in Houston and you have limited income the 6 nonprofits below are the best places to start your search. Even if they can not specifically help you be sure to ask them about alternative law offices that they can refer you to. 
1. ACLU Texas For Referrals To Immigration Lawyers In Houston
The American Civil Liberties Union of Texas or ACLU is a civil rights organization that can potentially provide you with advice on finding an immigration lawyer in Houston. 
Much of their work is focused on advocating, educating, and hosting events related to civil rights. They will, however, accept cases that are related to: 
Protecting civil rights

Racial equality

LBGTQ equality

Immigration rights

Voting rights

Free speech violations
This Houston legal aid program does not accept the following cases: 
Criminal defense

Divorce or child custody

Tax problems 

Workers comp

Landlord and tenant disagreements

The ACLU is not an attorney referral service
If you ever have questions regarding current events like protester's rights, rights during COVID-19 pandemic, free speech, or anything else the ACLU has lots of Know Your Rights resources to help you easily understand these matters. 
To contact the ACLU you can visit their website, call them at 713.942.8146, or request legal assistance for any civil rights matter you may have. 
2. Kids in Need of Defense (KIND) Immigration Lawyers For Kids
Kids in Need of Defense offers assistance to those needing legal aid in Houston regarding immigration, asylum, visas, protection from deportation, family separation, and other issues. 
Other services that this Houston legal aid agency provides are: 
If you work with an immigrant population and need guidance on resources available to unaccompanied migrant children or any relative legal matters contact KIND at 713.228.0735 ext 102 or visit their office at 712 Main St, Suite 2700, Houston, TX 77002. 
3. YMCA International Services For Immigration Attorneys In Houston
YMCA International Services offers legal help in Houston to those needing an immigration attorney in Houston. 
Help is available to asylum seekers, domestic violence, crime victims, and survivors of human trafficking.  Other legal services that YMCA International can assist with include family reunification visas and help with naturalization applications. 
Note: Some consultations may require a $40 fee. 
Additional programs offer here are: 
For more information about this Houston legal aid agency call them at 713.339.9015 or visit their office at 6300 Westpark, Suite 600, Houston, TX 77057. 
4. Catholic Charities Immigrant Legal Assistance
Catholic Charities offers a legal aid clinic in Houston called the St. Frances Cabrini Center. Some of the services they provide include: 
Help Renewing DACA
Citizenship Clinic –  You can find Houston citizenship attorneys to help you complete the application and answer any questions. 

Cases involving naturalization, refugee or asylee adjustment, help with visas, unaccompanied minors, and deferred action

Cases related to employment immigration, family law or U.S. Passport services are NOT accepted 
The Immigrants Right Hotline (833.468.4664) is open Monday through Friday and can help you potentially find an immigration lawyer in Houston. 
You can find even more help via the Houston Immigration Legal Services Collaborative
The intake fee for legal assistance is $50. 
Note: Older refugees, crime victim cases, and those with income below 125% of the Federal Poverty Level do not pay this fee. Check their website or call them to ensure this is still accurate. 
For help finding an immigration attorney in Houston, you can visit the Catholic Charities Immigration Legal Assistance website or call them at 713.874.6750 or 713.595.4100. 
5. Texas Southern University Legal Clinic
The Thurgood Marshall School of Law offers legal assistance in the following areas: 
Criminal Law

Family Law Clinic

Immigration Law Clinic

Wills

Probate
For more information, visit the Texas Southern website, call them at 713.313.7275 or drive over to the school at 3100 Cleburne Street, Suite 100, Houston, TX 77004. 
6. Central American Resource Center 
This nonprofit provides immigrant legal services in Houston. Some of those services include: 
Asylum applications and representation

Naturalization/Citizenship assistance

DACA help

T and U visa assistance

Help with domestic violence and human trafficking

Help to complete forms and more
For more information, you can call the Central American Resource Center at 713.665.1284 or visit their office at 6006 Bellaire Blvd, Suite 100, Houston, TX 77081.
7. Houston Immigration Legal Services Collaborative
This nonprofit can connect you to immigration lawyers in Houston who can offer consultations or full representation in immigration court. 
The Houston Immigration Legal Services Collaborative also has a partnership with the Deportation Defense Houston project which can potentially provide representation to immigrants facing deportation. 
In addition, HILSC has also set up an Immigrant Rights Hotline. This helpline is open Monday through Friday from 9 am to 5 pm. You can get assistance with the following by calling 833.HOU.IMMI: 
Learn more about current immigration law and rules

Rights that immigrants have regarding legal status, green card denials, and immigration enforcement

Report ICE enforcement activities

Receive referrals to immigration lawyers in Houston

Legal assistance for someone who is currently detained

Report immigrant discrimination

Make a referral to the Deportation Defense Houston project 
For more information on immigration legal services visit the Houston Immigration Legal Services Collaborative website. 
Other Places To Find Immigration Lawyers In Houston (Paid Options)
Unlike the options above the immigration attorneys found in the following links will likely charge a fee for their legal services. 
You can find more immigration assistance at legal websites like:
Conclusion
The United States (and more specifically Houston) is full of opportunities for work, safety, and religious freedom which is why there are more immigrants here than any other country in the world. 
If you immigrated here from another country and have legal problems consider following up with one of the nonprofits listed above to help you find an immigration lawyer in Houston. 
Also, feel free to check out these related articles for even more information regarding immigration-related legal assistance: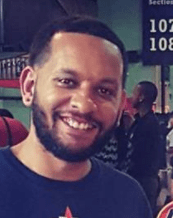 Nick Bryant is a Counselor with 11 years of experience working in community health. He enjoys concerts, walks with the doggo and wife, mocking Dallas Cowboy fans, and sharing community resources. Jump on the Houston Case Managers email list to receive weekly community resource guides delivered directly to your inbox.