Before discussing the 3 ways to apply for Texas Medicaid let's first understand Medicaid's purpose, the cost, who typically qualifies and the enrollment periods.
What is Medicaid?
Medicaid and Children's Health Insurance Program (CHIP) are U.S. social health programs that provide health coverage to individuals and families with limited resources.
What does Medicaid cost?
The cost for each range from free to low cost depending on the household income.
Who typically qualifies for Medicaid?
Coverage options vary from state to state although low-income adults with children, women who are pregnant and those with a disability are encouraged to apply.
What are the enrollment periods?
Unlike Medicare, Medicaid does not have a limited enrollment period. If you meet eligibility requirements your Medicaid coverage begins immediately no matter the month you apply.
3 Ways To Apply For Texas Medicaid
If you are a Texas resident you have 3 ways to apply for Medicaid:
Online – Visit Your Texas Benefits to complete your Medicaid application online.
Phone – To apply via phone contact 2-1-1 or call them toll-free at 1-877-541-7905.
Typically phone assessments take 45 minutes to complete.
Texas Health and Human Services Commission Office –  Visit any Houston area Texas Health and Human Services Commission Office (HHS) to pick up a Medicaid application. Your local HHS office can also help you complete your application, as well as submit it for approval.
A visit to an HHS office can be an all day affair which is why they encourage residents to consider the aforementioned options first.
How Long Does It Take To Process A Medicaid Application?
Typically you will receive a determination within 45 days for a regular Medicaid application and 90 days for a disability determination.
When will you receive your Medicaid card?
You should receive your Medicaid card two weeks after you're approved.
Other Articles Of Interest:
Where To Apply For Medicaid In Houston
Texas Medicaid Income Requirements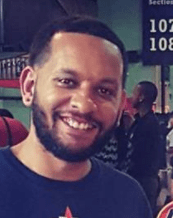 Nick Bryant is a Counselor with 11 years of experience working in community health. He enjoys concerts, walks with the doggo and wife, mocking Dallas Cowboy fans, and sharing community resources. Jump on the Houston Case Managers email list to receive weekly community resource guides delivered directly to your inbox.