In this guide, I will show you how to find providers who offer the COVID 19 vaccine in Texas. 
Because of the limited availability of the COVID 19 vaccine and confusion over who is eligible for the vaccine this has created problems for many. 
I'm Nick Bryant, founder of HoustonCaseManagers.com, where I help citizens and medical professionals find community resources like providers who offer the COVID 19 vaccine. 
Today I will provide you with a list of steps that you can take to give you the best chance of obtaining a COVID 19 shot. Following these steps will not guarantee that you will immediately find a provider to receive your vaccine, however, this series of instructions will take some of the guesswork and stress out of your search. 
Keep reading! 
How To Find A COVID 19 Vaccine Provider In Texas
The following paragraphs I will show you how to find COVID 19 vaccine suppliers in Texas. The options you have for finding a COVID 19 vaccine provider largely depend on whether or not you have health insurance coverage.

Having coverage makes finding a vaccine much easier, however, there are still options if you are uninsured.

Contact Your Primary Care Doctor To Receive A COVID 19 Vaccine

Contacting your doctor is the first step that you should take if you need to obtain a COVID 19 vaccine.

Your doctor will have insider knowledge regarding the availability of the COVID 19 vaccine, therefore it is important that you inform them of your desire to receive the injection.

If your primary care doctor works for a larger healthcare network such as Methodist, Memorial Hermann, Harris Health System, University System's Carelink, or Parkland Hospital, you should definitely follow up with them. Many of the larger healthcare networks have systems in place to contact their current patients who may qualify for the COVID 19 vaccine.

In addition, these healthcare networks have COVID 19 vaccines that are set aside specifically for the patients that they treat. For this reason, it is much easier to obtain a vaccine through your healthcare network, as opposed to going through a government entity that must serve a larger population.

Again if you have a primary care doctor, your first step in finding the COVID 19 vaccine should be to call their office and ask about how you can receive the injection.

Contact Your Healthcare Network Regarding Any Available COVID 19 Vaccines

Your next option should be to call your healthcare network if you need a COVID 19 vaccine.

This step is similar to the first, but it involves you directly calling your healthcare network instead of your doctor. While your doctor has your best interests in mind, they may not be updated on the current availability of COVID 19 shots that are being offered to patients in your healthcare network. Calling your hospital system directly is simply double-checking to ensure that there are no COVID 19 shots available.

Here is a quick example…

A client of mine had a primary care doctor who worked in one of the larger hospital systems in Houston. When they call their primary care doctor, they were told that they were not making any referrals for the COVID 19 vaccine at the time. This client took it upon themself to call their hospital system and inquire about any potential vaccines that were being offered. To their surprise, they learned that vaccines were available and they received an appointment for their first COVID 19 injection the following week.

Long story short is if your doctor is apart of a larger healthcare network, you should perform due diligence and call them yourself, even if your primary care doctor tells you they are not making referrals. By doing so you may discover that there are available appointments to receive your COVID 19 vaccine.

Contact Your Healthcare System As Soon As They Open

If you are contacting your healthcare system (Methodist, Memorial Hermann, etc) for a COVID 19 vaccine, you should call their phone line as soon as they open.

The client in the previous step suggested this tip.

Because the COVID 19 vaccine is in such demand, appointment slots run out very quickly. To give yourself the best chance of scheduling an appointment you are encouraged to call as early as possible.

Many healthcare systems have "COVID 19 appointment lines" that open at either 7 am or 8 am. You are encouraged to start call 10 minutes prior to the appointment line opening. Doing this will ensure that you are one of the first patients calling and increase the likelihood of obtaining an appointment for a COVID 19 injection.

Contact Your Local Health Department For A COVID 19 Vaccine

If you do not have a primary care doctor, are apart of a larger healthcare network, or you've tried both of these options your next step will be to contact your local health department. This could include a city or county health department.

Health departments are being designated as "vaccine hubs" therefore they will likely have a supply of vaccines.

The only catch with this option is there will be a greater number of people vying for these slots, therefore the process may not be as smooth as going through a private doctor or healthcare network. That being said contacting your local health department, is still worth exploring.

No matter the city or county that you live in there is a health department that serves your area. You can contact them to see when and where they may be offering COVID 19 vaccine events.

Use The Texas Health And Human Services COVID 19 Vaccine Provider Search Tool

The Texas Health and Human Services Commission offer a tool that helps you to find medical providers who offer the COVID 19 vaccine.

You can find providers in a couple of different ways:

1. You can search by entering your zip code. Doing this will show you a listing of providers who are close to your location.
2. You can search for a COVID 19 vaccine by using their map. If you are open to traveling outside of your zip code or city, you can use the map to see providers in other areas.

Here are a few more tips for using the Texas Health And Human Services COVID 19 search tool.

1. Pay close attention to the date that the listing was updated. The more recent the update the greater chance that the medical provider will still have COVID 19 vaccines available.

2. Take notice of the COVID 19 vaccines that were supplied to that pharmacy, clinic, or hospital. The more vaccines provided, the better chance you will find a COVID 19.
Conclusion
The effort it will take to receive a COVID 19 vaccine will largely depend on whether you have a primary care doctor and a healthcare system that you are apart of. If this is your situation it will be much easier to obtain the COVID vaccine, because you can probably call your provider or healthcare system to be scheduled for an appointment.
If you are uninsured, this may not be an option for you. In this case you will want to coordinate with local health departments in the city or county that you live in. Many health departments in the state of Texas have been designated as "vaccine hubs" which means that they are receiving a certain number of injections to supply with the community.
No matter if you are insured or not, keep in mind that healthcare systems both private and public are doing their best to coordinate who, when, and where you can receive a COVID 19 vaccine.
In these early months, obtaining the COVID 19 vaccine may not be a smooth process, so continue to follow up with your local providers to ensure you are updated with the latest developments. The "squeaky wheel gets the oil" so don't be afraid to ask questions if you are unsure of how the process works.
Similar Articles That May Interest You: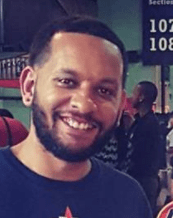 Nick Bryant is a Counselor with 11 years of experience working in community health. He enjoys concerts, walks with the doggo and wife, mocking Dallas Cowboy fans, and sharing community resources. Jump on the Houston Case Managers email list to receive weekly community resource guides delivered directly to your inbox.