In this guide, I will show you how to find providers who offer the COVID 19 vaccine in Texas. 
Because of the limited availability of the COVID 19 vaccine and confusion over who is eligible for the vaccine this has created problems for many. 
I'm Nick Bryant, founder of HoustonCaseManagers.com, where I help citizens and medical professionals find community resources like providers who offer the COVID 19 vaccine. 
Today I will provide you with a list of steps that you can take to give you the best chance of obtaining a COVID 19 shot. Following these steps will not guarantee that you will immediately find a provider to receive your vaccine, however, this series of instructions will take some of the guesswork and stress out of your search. 
Keep reading! 
How To Find A COVID 19 Vaccine Provider In Texas
Conclusion
The effort it will take to receive a COVID 19 vaccine will largely depend on whether you have a primary care doctor and a healthcare system that you are apart of. If this is your situation it will be much easier to obtain the COVID vaccine, because you can probably call your provider or healthcare system to be scheduled for an appointment.
If you are uninsured, this may not be an option for you. In this case you will want to coordinate with local health departments in the city or county that you live in. Many health departments in the state of Texas have been designated as "vaccine hubs" which means that they are receiving a certain number of injections to supply with the community.
No matter if you are insured or not, keep in mind that healthcare systems both private and public are doing their best to coordinate who, when, and where you can receive a COVID 19 vaccine.
In these early months, obtaining the COVID 19 vaccine may not be a smooth process, so continue to follow up with your local providers to ensure you are updated with the latest developments. The "squeaky wheel gets the oil" so don't be afraid to ask questions if you are unsure of how the process works.
Similar Articles That May Interest You: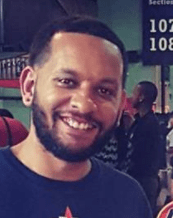 Nick Bryant is a Counselor with 11 years of experience working in community health. He enjoys concerts, walks with the doggo and wife, mocking Dallas Cowboy fans, and sharing community resources. Jump on the Houston Case Managers email list to receive weekly community resource guides delivered directly to your inbox.