3 Tips For Finding a Job With A Disability
---
According to the Americans with Disabilities Act, or ADA, employers can't discriminate against you in the workplace—or during the application process—due to your disability. However, this protection often doesn't make the job search any easier if you have a disability.
If you want to work, have the drive to work, and don't want to receive state disability payments, you don't have to settle for a minimum wage job that pushes you to your limits.
Keep up your hopes with these tips for finding a job with a disability, and build your confidence as you land interviews and find the perfect career.
1. Consider Remote Jobs If You Have A Disability
Many positions are opening that allow employees to work remotely—this is highly beneficial for job seekers with disabilities.
Your home is the most accessible location you can work in with any disability. If you posses a computer, internet connection, and a cell phone you have most of the equipment needed to work in these remote jobs. Even if the job requires you to use more equipment, the company typically provides you with these things as well as training on how to use them.
The bottom line is if you see a position that you're qualified for that allows you to do your job from home, it's likely worth applying. 
In our guide titled 3 Legit Websites To Find Work From Home Jobs, we do just that. The guide offers you websites to visit that specialize in remote work. 
2. Search Company Websites For Open Disability Info
It doesn't happen all the time, but some companies will openly include more information about the employee culture on their website.
Always check the website to see if they have images of employee culture that include anyone with a disability or available information about their dedication to accommodations.
Once you check the company website, look at the workplace reviews to see if there are any complaints or praise for how the business handles disabilities. If you see anything positive about disabilities in the workplace, it's more likely you can land the position.
3. Contact Your State Workforce Development Department For Jobs If You Have A Disability
If you have a disability but want to hold down a job, consider contacting your state's workforce development department. Each state has different employment services, but in general these departments will help you in the following ways: 
Help you to either create a resume or improve an existing resume that you have. 

Provide you with training needed to work a job if you have a disability. This can include both soft (immeasurable skills that pertain to attitude, personality, and manners) and hard skills (measurable skills specific to a certain job). 

Connect you to employers who are seeking to hire applicants who have disabilities.  State department can inform you about job opportunities for people with disabilities in the non-profit sector, tech, social services, administration hospitality and lots of other fields. 
If you are interested in working find employment or training you can find contact information on your state's workforce agency here.  When searching the state department's website or speaking to them over the phone ask them about any "employment programs for people with disabilities". 
Finding A Handicap Parking Permit
If you are successful in following these 3 steps then you could be invited to interview for the job! 
Your interview could be with a small or large company.  If the company is large, it will likely help to have a handicap placard to help you park closer to the entrance. Once you can find where to get a handicap parking permit near you this will alleviate some of the jitters that you may have due to the job interview. 
Know Your Disability Income Limits
One word of advice regarding you working with a disability…
Learn about any income limits that you have.
While you can hold down a job if you have a disability and receive disability payments, you are limited on the amount of money you can make from a job. If you go over that amount, you could be responsible for paying back some of the money you received from your disability. 
Your local Social Security Administration office will be able to talk to you more about those income limits.  You can visit their office or call them at 800.772.1213. 
Conclusion
While the income you receive from disability can certainly help, it's understandable (and commendable) that you would want more. It is entirely possible to work if you have a disability, you just need to know where to search for jobs that you qualify for. 
There are so many opportunities out there for everyone including yourself, so dream big and go get what is yours because you deserve it my friend!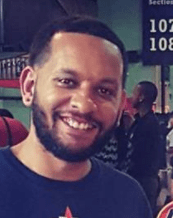 Nick Bryant is a Counselor with 11 years of experience working in community health. He enjoys concerts, walks with the doggo and wife, mocking Dallas Cowboy fans, and sharing community resources. Jump on the Houston Case Managers email list to receive weekly community resource guides delivered directly to your inbox.