Houston Center For Pursuit: Helping People With Disabilities Find Employment
---
In this community resource guide, I will share information about a local non-profit that helps individuals with disabilities in Houston find meaningful employment. That non-profit is called the Center for Pursuit.
The Center For Pursuit is a non-profit in Houston, Texas that provides employment opportunities for people with disabilities. The goal of the organization is to help people find employment and live more independently by teaching job skills, providing employment training, and finding employment for these individuals.
If you or someone you know has a disability and is interested in working, continue reading to see how the Center for Pursuit can assist.
What Is The Center For Pursuit?
The Houston Center for Pursuit is a training and employment center for individuals with disabilities. The Center works to support employment opportunities for people with intellectual and developmental disabilities (IDD) who are seeking employment in Houston.
This organization provides a one-stop shop that helps train adults to become self-sufficient workers through job placement assistance, career counseling, onsite educational classes, and more.
Editor's Note: If you have worked in social services, you may know this program by its former name which was The Center. Now it is the Center for Pursuit.
Who Does The Center For Pursuit Help With Employment Assistance?
The Center specializes in assisting people with intellectual or developmental disabilities in preparing for various types of employment that match their skill level.
The Center for Pursuit takes a personalized approach to each person. A career counselor at the Center will collaborate with you to better understand your professional goals and devise a strategy that will help you achieve your career goals.
What Type Of Employment Services Are Offered?
The services offered to you will depend on what your career goals are. A general list of employment services offered at this Houston non-profit are:
Pre-employment testing will match you with the most suitable employment opportunities.

Help to find jobs to match your skill level.

Pre-employment training programs.

Career coaching.

Long-term support and follow-ups to help you to stay on the path to your ultimate career goals.
Enroll In Virtual Training That Helps Those With Disabilities In Houston Find Employment
The Center for Pursuit offers an interactive virtual training program that helps you to develop the skills needed to land the specific job that you are interested in.
After completing this 6-week job training course in Houston, you will learn about the following topics:
How to identify your best skills and strengths for employment.

What are the benefits of finding a job?

How to network and use social media to market your resume and find the best jobs.

What are the best approaches to conducting a job search?

How to write a resume.

Help to perfect your "elevator speech".

Interview tips to help you impress any hiring manager.
In order to participate in this virtual course, you will need to have access to a computer/tablet with internet access and a camera/microphone. You must have access to the Zoom app. Lastly, you need to have access to a printer to print your course materials and have pens and pencils to take notes.
In addition, the class will require individuals to be about to read and write on an entry-level as well as have the ability to attend 2-hour classes.
For more information on how this Houston employment training for individuals with disabilities works, you can visit the Virtual Training program page.
Employers In Houston That Hire People With Disabilities
Here is a list of Houston employers that has a history of hiring individuals with disabilities.
Accenture

Brennan's

Career Gear

Celebrate Baking

Comcast

CVS

Designer Diva Resale

Goodwill

HEB

Ideal Pet Grooming

Imperial Valet

Kroger

Longhorn Steakhouse

MOD Pizza

Pet Paradise

Rainforest Cafe

Randall's

Target

Texas Roadhouse

Texas Workforce Commission

Walmart

Whataburger
The companies above are all partnered with the Center for Pursuit. If you see a specific company that interests the Center may be able to help you connect you with a hiring manager who can get you a job interview.
Other Houston Programs For Individuals With Disabilities Offered
This article's primary focus is to explain how the Center for Pursuit can help you to find a job in Houston if you have a disability. The Center offers so much more in regards to Houston resources for people with IDD or a disability.
Here is a shortlist of programs:
Conclusion
If you or a family member has had a difficult time finding employment due to misconceptions about having a disability, the Center for Pursuit may be able to help you. They are a non-profit that specializes in providing resources to individuals with disabilities to help them find gainful employment.
Whether you are looking for leads on companies that have a history of hiring individuals with disabilities in Houston, need job training, or career coaching, this non-profit is a good place to start.
To learn more about job opportunities in Houston for individuals with disabilities you can visit the Center for Pursuit website, their East End office at 4400 Harrisburgh, Houston, TX 77011, or call them at 713.525.8400 or 713.525.8303.
Similar Articles That May Interest You: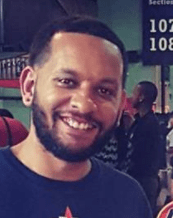 Nick Bryant is a Counselor with 11 years of experience working in community health. He enjoys concerts, walks with the doggo and wife, mocking Dallas Cowboy fans, and sharing community resources. Jump on the Houston Case Managers email list to receive weekly community resource guides delivered directly to your inbox.