How To Speak To Someone At The Food Stamp Office On Little York
---
In this community resource guide, you will learn how to talk to someone at the food stamp office on Little York in North Houston
The Little York food stamps office is where you can go to apply for or recertify your food stamps. The process of applying and recertifying can be overwhelming, so knowing how to speak to someone at the food stamp office can make the process a little bit easier.
In this blog article, we'll provide you with instructions on how to contact the personnel at the Little York and Hardy food stamp office. You can use this information to either qualify for food stamps or recertify your food stamp benefits.
Let's begin!
What Is The Phone Number For The Food Stamp Office On Little York?
The phone number is 281.372.2540. This is the telephone number of the Little York food stamp office.
When calling this number you can do the following:
Option 1 – You can check your benefits, confirm your food stamp appointment time, ensure your documents were received, or apply for benefits.
Option 2 – If you already have food stamps, you can ask questions about your Lone Star card regarding your food stamp balance or request a replacement Texas EBT card.
Option 3 – Individuals 65 and older or those with disabilities can get information on long-term Medicaid.
Option 4 – Hear the business hours of this north Houston food stamp office.
Option 0 – To speak to someone at the Little York SNAP benefits office you will need to call 281.372.2540 and press option 0.
What Is The Address To The Little York Food Stamp Office?
The address is 1421 Little York, Houston, TX 77021. The office is located in the same parking lot as the Sellers Bros grocery store on Little York Road.
What Are The Business Hours Of The North Houston Food Stamp Office?
The food stamp office is open Monday through Friday from 8 a.m. to 5 p.m.
What Other Services Can I Apply For At The Little York And Hardy Toll Road Food Stamp Office?
At this Texas Health and Human Services office, you can apply for the following:
SNAP benefits

Medicaid

And more…
You can visit the Your Texas Benefits website to see a complete listing of government programs that are available. You can apply for benefits each of these benefits at the Little York office or online.
How To Find Other SNAP Benefit Offices In Houston
We have a resource guide called SNAP In Houston: How To Apply For Food Stamps that offers contact information and maps of food stamp offices in Houston.
Conclusion
The Little York food stamp office is one of the many offices in Houston where individuals can apply for food stamps.
If you've never applied for SNAP benefits it can be intimidating. Don't worry though, because you can call this north Houston food stamp office at 281.372.2540 if you need to speak to Texas Health and Human Services workers about your SNAP benefits.
Similar Articles That May Interest You: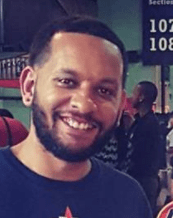 Nick Bryant is a Counselor with 11 years of experience working in community health. He enjoys concerts, walks with the doggo and wife, mocking Dallas Cowboy fans, and sharing community resources. Jump on the Houston Case Managers email list to receive weekly community resource guides delivered directly to your inbox.