How To Find Free Tax Preparation Services In Houston
---
In this community resource guide, I will share information on how you can find free tax preparation services in Houston.
Baker Ripley is a nonprofit that offers free tax help to low-income families in Houston on a yearly basis.
If you need help in the form of free tax filing services in Houston, then continue reading to learn more about these tax centers.
Where To Find Free Tax Help In Houston
Baker Ripley offers tax centers in Houston, TX that specialize in helping low-income household prepare their taxes. If you need help filing your taxes in 2022, this non-profit may be able to assist you.
BakerRipley Tax Centers In Houston Near You
Baker Ripley has 9 tax centers in the greater Houston area where you can go to get free tax preparation services.
BakerRipley Gulfton Sharpstown Campus – 6500 Rookin St, Houston, TX 77074 (SW Houston Tax Help)
BakerRipley East Aldine Campus – 3000 Aldine Mail Route Rd, Houston, TX 77039 (NE Houston Free Tax Center)
BakerRipley Ripley House – 4410 Navigation Blvd, Houston, TX 77011 (Eastend)
Sunnyside Multi-Service Center – 4605 Wilmington St, Houston, TX 77051 (Sunnyside/Southpark)
Memorial Assistance Ministries – 1625 Blalock Rd, Houston, TX 77080 (Spring Branch Tax Help)
Acres Homes Multi-Service Center – 6719 W. Montgomery, Houston, TX 77091 (North Houston)
United Way Montgomery County – 1600 Lake Front Circle, Spring, TX 77380 (Montgomery County Tax Assistance)
Chinese Community Center – 9800 Town Park Dr, Houston, TX 77036 (West Houston Tax Preparation)
United Way Fort Bend Center – 12300 Parc Crest Dr, Stafford, TX 77477 (Fort Bend Tax Help)
Contact the Baker Ripley telephone number at 713.273.3755 or 713.667.9400 or visit FreeTaxCenters.org to confirm that these locations are accepting walk-ins for tax help in Houston.
What Free Tax Services Does Baker Ripley Offer?
Baker Ripley can help you with a number of tax filing issues including:
Help with tax preparation/amendments for the years of 2015 to 2020.

Receive answers to questions regarding the Child Tax Credit

Assistance applying and renewing your Individual Taxpayer Identification Number (ITIN)
What Are The Qualifications To Receive Free Tax Preparation Services In Houston From Baker Ripley?
You must be considered low-income to receive free tax filing services from Baker Ripley. The income that you must fall under is $58,000 per year for families and individuals.
Other Places To Get Free Tax Filing Services In Houston
Two other places where you get help with tax returns in Houston are AARP and believe it or not the IRS.
AARP Tax Help For Seniors
AARP has a tax-aide locator that will direct you to tax centers in Houston that will help you free of charge. In order to qualify you will need to be either 50 years or older or how a low to moderate-income.
You can all AARP to learn more about their free tax preparation services in Houston by dialing 888.227.7669.
IRS Free File
You can also do your tax returns for free by visiting the IRS website.
The IRS has partnered with tax preparation websites like Turbo Tax, TaxAct, and TaxSlayer to offer free online tax filing services. To qualify for this program you will need to have an income that is less than $72,000.
Conclusion
If you are seeking free tax preparation services in Houston, Baker Ripley is a potential option. They have tax centers throughout the city.
In addition to Baker Ripley tax centers in Houston, you can also find help completing your tax returns by contacting AARP or visiting the IRS Free File webpage.
To qualify for these free tax help programs in Houston, you will likely need to fall under certain income levels.
If you have questions, be sure to contact these agencies to learn more about the tax filing services that they offer.
Similar Articles That May Interest You: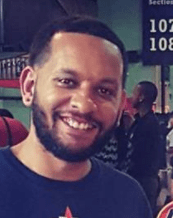 Nick Bryant is a Counselor with 11 years of experience working in community health. He enjoys concerts, walks with the doggo and wife, mocking Dallas Cowboy fans, and sharing community resources. Jump on the Houston Case Managers email list to receive weekly community resource guides delivered directly to your inbox.