Baker Ripley Utility Assistance: Houston Program To Help You With Your Light Bill
---
In this community resource guide, I will tell you about a local non-profit called Baker Ripley that offers utility assistance in Houston.
If you are having trouble paying your utility bills, this organization may be able to assist you financially.
Continue reading to learn more about how you can receive utility assistance if you are currently going through financial hardship.
What Is The Houston Baker Ripley Utility Assistance Program?
Baker Ripley Utility Assistance is a program that helps low-income residents in the greater Houston area with their utility bills.
The organization provides financial assistance to people who have trouble paying their utility bills and are at risk of having service disconnected. Individuals who have a disconnection notice can receive help paying their bills for a limited amount of time until they can afford it on their own.
July Utility Assistance Enrollment Event (Baker Ripley)
Houston Baker Ripley is offering a special utility assistance event on Tuesday, July 13th, and Thursday, July 22nd.
This event will take place at Acres Homes Multi-Service Center, which is located at 6719 West Montgomery Rd, Houston, TX 77091.
You can download the utility assistance applications for either Brazoria, Galveston, or Harris County by visiting the Baker Ripley website. 
Qualifications For This Houston Utility Assistance Program
Qualifications for this Houston utility assistance program are based on:
The need for utility assistance.

Live in Brazoria, Galveston, or Harris County

Your household income.
Household Size

Income Limit

1

$19,320

 

2

$26,940

3

$32,940

 

4

$39,750

5

$53,370
Documents Needed To Apply For Help Paying Your Light Bill
The following documents are needed to apply for this utility assistance program in Houston:
Proof of ID – This includes Texas ID, Texas Driver's License, Military ID, permanent resident card, or Matricula.
Proof of Citizenship or Legal Residency – This includes a US Passport, birth certificate, permanent resident card, certificate of naturalization, or certificate of US citizenship

Proof of income for the last 30 days- This includes a check from work, SSI check, unemployment, SNAP, retirement, disability income, or child support.

Current electricity or gas bill – Lastly, you will need to provide your current utility bill which shows that you are behind with your light.
Other Services Offered At Houston Baker Ripley
In addition to utility assistance, Baker Ripley in Houston offers the following programs:
6 Houston community centers

11 Houston Workforce Solutions to provide employment assistance
Senior centers that provide day programs for seniors like Congregate Meals and more

Tax preparation centers in Houston

A Weatherization Program

Supportive services for veteran families
Conclusion
For more information about this upcoming utility assistance enrollment program, call Acres Homes MSC at 832.393.4145, call Baker Ripley at 713.590.2327, visit the Baker Ripley website, or show up at Acres Homes Mult-Service Center (6719 W. Montgomery Rd) on either Tuesday, July 13th, and Thursday, July 22nd.
Similar Articles That May Interest You: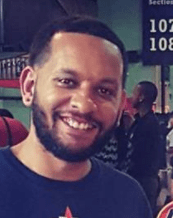 Nick Bryant is a Counselor with 11 years of experience working in community health. He enjoys concerts, walks with the doggo and wife, mocking Dallas Cowboy fans, and sharing community resources. Jump on the Houston Case Managers email list to receive weekly community resource guides delivered directly to your inbox.