Where To Find Psychiatric Hospitals in Houston
---
Finding your own psychiatrist and visiting them on a regular basis is crucial to avoiding crisis situations.
If you can connect yourself to an outpatient psychiatrist that you trust this will greatly reduce the likelihood of hospitalizations.
Despite your best efforts, a psychiatric emergency for you, a family member or client is still a possibility. My goal with this article is to prepare you if there is a crisis.
In this article, I will talk with you about local options for inpatient psychiatric services. Before getting into the specifics of the inpatient psychiatric hospitals in Houston lets discuss why someone would need hospitalization in the first place.
Why would someone need to be admitted to a psychiatric hospital in Houston? 
A few situations where you, a client or family member may need immediate hospitalizations include:
suicidal thoughts with a plan

homicidal thoughts

auditory hallucinations (hearing voices)

visual hallucinations (seeing things that don't exist)

extreme paranoia
There are two ways to be admitted to a psychiatric hospital; voluntary and involuntary commitment.
Voluntary commitment to a psychiatric hospital is an easier task than admitting someone against their will. If you need information regarding involuntary commitment options refer to our article on Psychiatric Emergencies.
If you or a family member is feeling suicidal or suffering from hallucinations and is willing to be admitted to a psychiatric hospital continue reading for options.
Inpatient Psychiatric Hospitals In Houston
---
Neuro Psychiatric Center (NPC)
1502 Ben Taub Loop Houston, TX 77030 – Medical Center
713.970.7000
Neuro Psychiatric Center is a part of the Harris Center network and serves as a 24-hour 7 day a week crisis hospital.
If you or a family member is experiencing a psychiatric emergency visit NPC at 1502 Ben Taub Loop (next to Ben Taub Hospital).
Due to privacy guidelines, NPC is not allowed to confirm/deny that a patient is hospitalized. If you or a family is hospitalized at NPC be sure to inform staff that you are willing to accept calls from family.
For more information, contact NPC at 713.970.7000.
Harris County Psychiatric Center (HCPC)
2800 South MacGregor Way Houston, TX 77021 – Medical Center
713.741.3883
HCPC is another 24 hour, 7 days a week crisis hospital available to anyone experiencing a psychiatric emergency.
Voluntary patients can walk into HCPC for screening to determine if they meet criteria for hospitalization.
For more information regarding admissions contact 713.741.3883, 24 hours a day.
You can also file for a Mental Health Warrant at HCPC. Click HERE to learn more about the Mental Health Warrant.
Cypress Creek Psychiatric Hospital 
17750 Cali Drive Houston, TX 77090 – 1960 area
281.596.7600
Cypress Creek provides inpatient services for adolescents (13-17 yrs) and adults who are in need of crisis intervention. Whether it be suicidal ideation, medication evaluation or the need of dual diagnosis care Cypress Creek can accommodate.
For more information contact Cypress Creek at 281.596.7600 or learn more about the adult and adolescent treatment programs offered.
Devereux Behavioral Health

 
1150 Devereux Drive – League City
League City, TX 77573
281.332.8602
Devereux serves teens and young adults ages 13-22 years old. The facility provides residential services to young adults who require more intensive care than outpatient or an acute- care hospital.
Psychiatric and substance abuse disorders are treated with individual, group and family therapies.
To learn more about Devereux services contact them at 281.332.8602.
Intracare North Psychiatric Hospital
1120 Cypress Station Drive Houston, TX 77090 – 1960 area
281.893.7200
Intracare North provides intensive care and substance abuse services to those from 6 years to adulthood.
To learn more about all the services provided contact Intracare at 281.893.7200.
Kingwood Pines Hospital Psychiatric Hospital 
2001 Ladbrook Drive Kingwood, TX 77339
281.404.1001
Kingwood Pines provides inpatient psychiatric services to for ages 5 and up and substance abuse services ages 18 and older.
For admissions information contact them at 281.404.1001.
West Oaks Psychiatric Hospital

 
6500 Hornwood Drive Houston, TX 77074 – Hilcroft/Bellaire
713.995.0909
West Oaks provides both psychiatric and substance abuse inpatient services to teens (13-17) and adults. Inpatient services for children 6-12 are provided for those experiencing extended mood swings, emotional outbursts, and suicidal ideations.
For more information regarding West Oaks inpatient services contact them at 713.995.0909.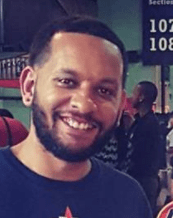 Nick Bryant is a Counselor with 11 years of experience working in community health. He enjoys concerts, walks with the doggo and wife, mocking Dallas Cowboy fans, and sharing community resources. Jump on the Houston Case Managers email list to receive weekly community resource guides delivered directly to your inbox.