5 Tips To Save Money At The Grocery Store
---
You probably think you know how to save money at the grocery store but chances are, there are a few things you're doing that could be costing you more than they should.
That's because many of the strategies people use for saving money in the grocery store don't work well in today's economy; others just aren't effective or smart enough.
So if your goal is to save as much cash as possible while getting healthy foods for your family, here are some tips on how to do it right!
1.) Make A Grocery List To Help You Stay On Budget
Shopping with a grocery list decreases impulse buys and helps you stick to your budget. Make sure to stick to the list and only buy what is listed, this will save money and time.
The best way to stick to your list is by crossing off items as you go and only buying what is listed will increase your chance of sticking to it. If there's something on the list that you know everyone needs but can't fit in, make a note of it so that next time you'll be prepared for it.
2.) Buy Generic Products From The Grocery Store To Save Money
One of the most important tricks to saving money at the grocery store is to buy generic products when possible. You will save a lot of money by buying store-brand groceries, and in some cases, these items taste better than name brands.
For example, you might like the taste of Oreos but they can be expensive. But if your local grocery store sells its own brand of chocolate sandwich cookies for a fraction of the price, it's not worth spending money on name-brand cookies.
Similar savings can also be had by buying generic cereal and pasta. While not all products will taste as good as name brands, there are plenty whose quality is just as high, if not higher than those that carry a premium price tag.
One way to tell whether or not store-brand items are any good is to check their expiration date. If that date is years away from passing then you should buy these products for quality and at a bargain.  
3.) Buy In Bulk When Possible
Another way to save money at the grocery store is to buy in bulk.
Items are usually cheaper when purchased by the case, so purchase items that you know you will go through quickly, such as cereal or canned goods. Just make sure you have enough storage space! There is no point in saving money on groceries if you can't fit it all in your home.
4.) Compare Prices Of Different Stores In Your Area To Find The Best Deals
Before going grocery shopping, compare the prices of different stores in your area to find the best deals. Check sale ads and see if there are any coupons for your favorite store. You might also consider a membership to a membership-only store where you can buy discounted goods online.
Also, keep an eye out for deals and offers from local grocery stores before going shopping. For example, many grocery stores offer free home delivery if you spend more than a certain amount or have a special discount code to use with your purchase.
5.) Plan Meals So You Don't Buy More Food Than Necessary
Planning meals ahead of time can help to reduce the amount of food that is purchased for dinner.
It can also be helpful when you are trying to save money because it will prevent you from buying more than you need. When planning meals ahead of time, make sure to include all of the ingredients in your meals. Don't leave anything out, like milk or bread.
All the ingredients for breakfast and lunch should be set out at the beginning of the week so there isn't any decision-making required when you get to the grocery store.
Conclusion
If you want to save money at the grocery store, it's important to plan ahead and compare prices. You may also consider a membership-only store or use coupons from your favorite store before going shopping. Finally, be mindful of how much food is being purchased so as not to go over budget.
These tips should help you get started on saving some cash when buying groceries!
Similar Articles That May Interest You: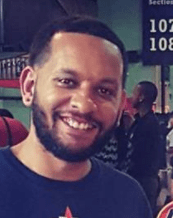 Nick Bryant is a Counselor with 11 years of experience working in community health. He enjoys concerts, walks with the doggo and wife, mocking Dallas Cowboy fans, and sharing community resources. Jump on the Houston Case Managers email list to receive weekly community resource guides delivered directly to your inbox.