How To Make a Complaint To The Houston City Council
---
Do you have a complaint for the Houston City Council?
Whether it is about trash pickup, graffiti, or noise complaints in your neighborhood, the complaint process can be confusing. You might feel like your complaint will not make a difference. However, if enough people file complaints with the city council then they will take action and fix the problem!
This article will outline how to file a complaint with the Houston City Council which could play a key role in improving your neighborhood.
What Is The City Council?
The City Council is a group of elected officials who make decisions for the city of Houston. They are in charge of listening to citizen's complains and concerns in an effort to improve things that affect your community.
Here is a list of general functions of a city council member: 
Speaking to your city council member can be an effective way to have your voice heard and your problem solved. City Council members have great power, influence, and connections to individuals who can help you to resolve your issues.
How To Find Your Houston City Council Member?
There are two ways to find the city council member who represents your Houston neighborhood:
1.) Call 311 To Find Your City Council Member In Houston
311 is the Houston information number. You can use this number to learn who represents your neighborhood. 311 is also a great source to learn about supportive community resources like rental assistance, medical services, and housing programs in Houston.
If you live outside of Houston city limits you will need to call 713.837.0311 for Houston information.
2.) Use The Houston City Council Member Look-Up Tool
You can also find your city council member by using the "Who Is My Council Member" look-up tool.
The tool is simple to use. Type your address or zip code into the search box, hit enter on your keyboard, and you will see the Houston City Council member that represents your area.
When Are City Council Meetings Held? (Days And Time Of Houston City Council Meetings)
City Council meetings in Houston occur each week on Tuesdays (1:30 pm) and Wednesdays (9 am).
The Tuesday meetings start at 1:30 pm. This is the only day that citizens can speak at city council meetings. You will need to register with the City Secretary's Office (832.393.1100) to speak at a meeting.
Wednesday city council meetings start at 9 am.
Where Are City Council Meetings Held In Houston?
Houston City Council meetings are held at City Hall which is located in downtown Houston at 900 Bagby Street, Houston, TX 77002.
Due to the COVID 19 pandemic, citizens are not allowed to attend city council meetings. If you want to voice a complaint you will need to do so virtually by using the Microsoft Teams app.
How To Voice A Complaint To The Houston City Council
If you want to voice a concern to the Houston City Council, you can only do this virtually.
To speak at a city council meeting you will need to register with the City's Secretary's Office. You can call them at 832.393.1100 to register to speak with your mayor and city council members about your neighborhood concerns.
To retain an orderly meeting, city council members will not allow you to speak for more than 2-3 minutes about any concerns. You can learn more about the rules of speaking at a city council meeting here. 
How To Attend A City Council Meeting In Houston
City Council meetings are open to the public. If you would like to learn more about decisions being made by your local officials, you can attend these virtual meetings.
The two options for watching a Houston City Council meeting are:
What Topics Discussed At A City Council Meeting?
The topics discussed can range from items on the agenda to public comment and possible future legislation.
City Council meetings are open to the public and the elected officials want to be transparent about everything that is going on in the city.
If you are interested in past, present, or future city council discussions, you can see the online agenda to topics that were covered at each meeting.
Other Ways To Make Your Voice Heard In Houston
If you have concerns about your neighborhood, consider these alternatives to speaking at the weekly Houston City Council meeting.
Contact Your City Council Member's Office
If you need to speak with the city council member that represents your district, you do not need to attend a weekly meeting. You can contact their office directly. 
To find the city council member that represents your district you can visit the Houston City Council webpage to see a list of current members. 
Here you will find telephone numbers, emails, and pictures of our elected officials in Houston. You can even sign up for weekly newsletters with news about current events in your district. 
Contact The Mayor's Office for People With Disabilities (MOPD)
The MOPD goal is to serve as an advocate for people with special needs.
The Office also serves as a liaison between the mayor, city council, and other organizations to ensure the human rights of disabled people in Houston. 
If you have a disability or know an individual with a disability who has a problem that you have been unable to fix, consider contacting this City of Houston office for assistance. 
You can call the MOPD at 832.394.0814. 
Find A Houston Civic Club
Houston Civic Clubs are a group of organizations that work together to improve their neighborhoods. They do this by donating time, money, and effort for various civic projects in the neighborhood as well as sponsoring events and celebrations for the residents.
The civic associations in Houston also provide an opportunity to socialize with others who live in your area.
To find your nearest civic club you can see the City of Houston Civic Clubs Directory or use the map below. 
Conclusion
If there is an issue in your neighborhood the first place that you should contact is 311, which is the telephone number for Houston information. Many times, the operators on 311 can answer your questions or direct you to a department or local organization to address your problems.
If you have tried this already, and can't find the answer in one of our Houston community resources, then it may be time to speak to your Houston City Council member.
Complaints to the Houston City Council are only accepted virtually right now due to COVID 19 concerns. If you want to voice a concern, call 832-393-1100 and register with the secretary's office.
The two options for watching city council meetings are
For more information about Houston City Council meetings, you can visit the City of Houston website. 
Hopefully, this article helped you to understand what your options are concerning an ongoing complaint in your community!
Similar Articles That May Interest You: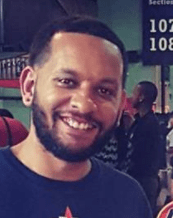 Nick Bryant is a Counselor with 11 years of experience working in community health. He enjoys concerts, walks with the doggo and wife, mocking Dallas Cowboy fans, and sharing community resources. Jump on the Houston Case Managers email list to receive weekly community resource guides delivered directly to your inbox.