Free Medical Equipment in Houston
---
If you or someone you know has chronic medical problems you know that medical expenses can quickly add up.
While I don't have a sure-fire way to lower the cost of your co-payments or insurance premiums I can help you save by offering you leads to free medical equipment in Houston.
Recently I did some digging and discovered two local agencies who provide medical equipment to essentially anyone with a disability who asks!
---
Houston Council for Independent Living
The first agency I'm going to tell you about is the Houston Council for Independent Living or HCIL.
In addition to care coordination and independent living skills, they also offer free medical equipment to those with a disability.  HCIL doesn't keep a stockpile of equipment although walkers, wheelchairs, and shower seats are common items you'll find at HCIL from time to time.
To receive medical equipment from HCIL you've got to first pick up the phone and call them at 713.974.4621 and ask about donated equipment.
The second thing you or your client must do is enroll in one of their many programs. Again HCIL offers services like care coordination, independent living, referrals to assisted living facilities and even educates you on your rights via advocacy classes. Enroll in any of these programs and HCIL will potentially assist you with obtaining medical equipment.
For more information on HCIL contact them at 713.974.4621, visit their website HCIL.CC or visit their office at 6201 Bonhomme Rd, Suite 150-S Houston, TX 77036.
RSVP Texas
If you can't find what you need at HCIL your next option is RSVP Texas.
RSVP is an organization run by nothing but volunteers. The main services they provide are rehabilitation services as well as medical equipment to those with a disability.
RSVP receives donations from the community and then offers the medical equipment to those in the community in need.
RSVP only offers medical equipment on the 2nd Saturday of the month.
To receive medical equipment you need to show up at 7100 Grand Blvd Houston, TX 77054 on the 2nd Saturday of the month. The individual in need of the medical equipment must attend to ensure there is a proper need, make sure the fit is right and demonstrate the proper use. In some instances, RSVP will make an allowance for therapist or case managers, but this is on a case by case basis.
To donate your medical equipment to RSVP go HERE.
For more information on RSVP services see the contact information below:
7100 Grand Blvd Houston, TX 77036 – 855.825.7787 – info@rsvptexas.org
RSVP provides patients with DME on the 2nd Saturday of each month. 
Free medical equipment from Medicare
If you have original Medicare (Part A and Part B) this is another way to get free medical equipment. 
Medicare Part A 
Medicare Part A is also known as "hospital coverage" because it pays for may services related to an admission to the hospital. 
If you are discharged from the hospital and require home health care (care from a nurse) then you will qualify for some free medical equipment. Here is a shortlist of services that Medicare Part A may cover: 
Part-time or intermittent nursing care

Medical supplies like catheters, ostomy bags

Durable medical equipment

Diabetes supplies 

Physical, speech, or occupational therapy
Medicare Part B
This is known as your "medical insurance" because it covers outpatient services. 
"Medically necessary services" that your Medicare Part B will cover are: 
Durable medical equipment like wheelchairs, hospital beds, oxygen tanks, and walkers

Outpatient physical, speech, occupational therapy

Artificial limbs, eyes, breast prostheses after a mastectomy, 

Arm, leg, and neck braces

One pair of eyeglasses after cataract surgery

Surgical dressings require to treat a wound
To learn more about medical equipment that Medicare covers you can speak with your primary care doctor or contact Medicare at 800.633.4227.
Area Agency on Aging
If you can't find free medical equipment in Houston at either of the agencies above try the local Area Agency on Aging. Not to be confused with the Largest Motor Club, "Triple A" is the authority on services for seniors.
Contact them at 832.393.4301, via email at aging@houstontx.gov, website Area Agency on Aging or stop by their office at 8000 North Stadium Houston, TX 77054.  
Easter Seals 
Easter Seals Greater Houston offers free medical equipment to individuals with disabilities in the form of Assistive Technology. 
Assistive Technology is any piece of software, device, or equipment that helps people work around any physical challenges they may have. Examples of Assistive Technology tools are: 
Computers either desktop or laptop

Smartphones and tablets

Text-to-speech devices

As well as Assistive technology for reading, writing, listening, and more
Easter Seals offers an AT&T Assistive Technology lab which gives you the opportunity to try out computers with modified devices and software. 
There are a number of supportive services for individuals with disabilities. This includes infants, children, teens, adults, and veterans, therefore if you have a need for medical equipment Easter Seals may be able to help you. 
For more information about Assistive Technology or other services provided call 713.838.9050, visit the Easter Seals website, or their office at 4888 Loop Central Drive, Suite 200, Houston, TX 77081. 
Medical Equipment at Thrift Stores
Thrift shops are all over Houston and inside those locations, you can find deals on everything including medical equipment.
On a recent trip to Sand Dollar Thrift Store, I found crutches, canes, and a car seat for a baby all for under $4.
You'll have to hunt for deals, but the pay off is completely worth it if you can save $100 searching for medical equipment at a thrift store.
---
Conclusion
When searching for free medical equipment in Houston your first options should be your health insurance and then friends/family.
Your Care Coordinator with your health insurance plan will be able to tell you about durable medical equipment you can likely receive for free. 
Friends and family can likely provide you with leads on finding free medical equipment or help you with the purchase if its a reasonable amount. 
Once you've exhausted both of those options then you should turn to agencies on this list. If an agency does not have the equipment you need, simply ask them about other places you can call. Many of these organizations have connections to medical suppliers, therefore they can also help you with alternatives to find free medical equipment in Houston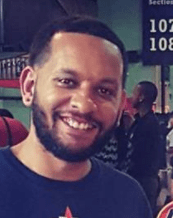 Nick Bryant is a Counselor with 11 years of experience working in community health. He enjoys concerts, walks with the doggo and wife, mocking Dallas Cowboy fans, and sharing community resources. Jump on the Houston Case Managers email list to receive weekly community resource guides delivered directly to your inbox.