How to Train to Become a Housekeeper in Houston
---
In this community resource guide, I will tell you about a local non-profit that offers free housekeeper training in Houston.
The housekeeping industry is booming. Between hotels, restaurants, and even hospitals looking for housekeepers to help clean their facilities, there are plenty of opportunities out there.
If you're interested in becoming a housekeeper in Houston, Christian Community Service can train you to become an employee or cleaning, business owner.
Continue reading to learn about how you can train to become a housekeeper and receive referrals from Christian Community Center for local housekeeping jobs.
What Is Christian Community Service Center?
Christian Community Service Center is a coalition of Houston-based churches that offer supportive services to residents who are in need.
In addition to offering housekeeper training, this agency also offers the following programs:
A Houston rent assistance program

Back to school program for students

A Caregiver training program

An eye care program in Houston

The Jingle Bell Express Christmas program
Martha's Way: Free Housekeeper Training In Houston
Christian Community Center offers a free training program in Houston for individuals who want to become a housekeeper. This program is called Martha's Way.
Once you complete these 42-hour housekeeper training classes, you will not only be able to work in the home cleaning business, but you will be capable of owning your own business. This means controlling your own hours and determining how much income you want to make.
The Chrisitan Community Service house cleaning training program is described in further detail below.
Technical training teaches you how to clean everything from bathrooms, kitchens, bedrooms, and more. You'll discover what chemical safety is and be introduced to green cleaning products.

You'll learn about business concepts like composing a mission statement, how to effectively manage your time and gaining a deeper knowledge of themes such as professionalism and ethics.

This housekeeping course in Houston will also teach you how to bid on jobs and develop a business plan.
How To Find A Housekeeping Job In Houston
One benefit to training with Christian Community Center is receiving referrals for housekeeping jobs. Once you complete the training course this non-profit will help you by referring you to housekeeper jobs in Houston.
Conclusion
To learn more about this free housekeeper training program in Houston you can visit the Christian Community Service Center website or call them at 713.961.3993.
Similar Articles That May Interest You: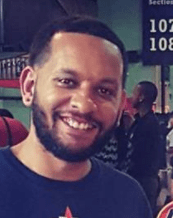 Nick Bryant is a Counselor with 11 years of experience working in community health. He enjoys concerts, walks with the doggo and wife, mocking Dallas Cowboy fans, and sharing community resources. Jump on the Houston Case Managers email list to receive weekly community resource guides delivered directly to your inbox.