How Much Money Can You Receive from Texas Unemployment Benefits?
---
How much Texas unemployment benefits can you receive?
This is a question that many people who are unemployed ask themselves, but it's not always an easy one to answer.
The Texas Unemployment Benefits amount varies depending on how much money the individual has earned in the past year, among other factors.
For this article, we will explore how Texas unemployment benefits work and how much you could be eligible for if you are laid off from your job.
Texas Workforce Commission Pays Unemployment Benefits
The Texas Workforce Commission or TWC is the state organization that pays unemployment benefits to qualified workers when they lose their jobs.
This is also the organization that you will need to contact to apply for unemployment benefits in
How Much Can I Receive For Unemployment Benefits In Texas?
You can receive between $70 and $535 in weekly Texas unemployment benefits. These figures are the minimum and maximum amounts of unemployment that you can receive.
What Is The Maximum Amount Of Texas Unemployment Benefits That I Can Receive?
$535 is the most money that you can receive on a weekly basis from Texas unemployment benefits.
How To Estimate My Texas Unemployment Benefits
You can estimate your potential unemployment benefits by using a benefits estimator that is found on the Texas Workforce Commission website.
Editor's Note: This calculator cannot determine whether you qualify for unemployment benefits.
The easiest way to determine how much unemployment in Texas will pay you is to first enter your hourly rate into the wages box. Be sure to enter an hourly salary for each of the Calendar Quarters.
Next, select "per hour" from the Pay Period drop-downs.
Lastly, click on Estimate, and the unemployment benefits estimator will give you the dollar amount that you could receive each week.
After You Apply For Texas Unemployment…
You will receive a "Statement of Benefits" form that will inform you of the potential benefits that you could receive once you file your unemployment claim.
Conclusion
If you are facing a potential lay off you may be wondering how much money does Texas unemployment benefits pay each week?
The easy answer is between $70 to $535 per week. The specific amount that you receive will depend on the salary that you received at your last job.
Whether you are currently laid off you just want to prepare yourself in the event it happens you can visit the Texas Workforce Commission website to learn more. This will be the place that you will go to apply for unemployment benefits in Texas.
To learn more you can also call the Texas unemployment telephone number at 800.939.6631.
Similar Articles That May Interest You: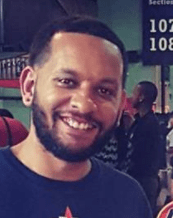 Nick Bryant is a Counselor with 11 years of experience working in community health. He enjoys concerts, walks with the doggo and wife, mocking Dallas Cowboy fans, and sharing community resources. Jump on the Houston Case Managers email list to receive weekly community resource guides delivered directly to your inbox.