San Jose Clinic: Affordable Medical Clinic In Midtown Houston
---
Healthcare is expensive. It takes a lot of money to pay for medical bills and insurance premiums each year. Many people do not have the funds necessary to cover their healthcare expenses, which can lead to more serious problems later on.
Houston's San Jose Clinic is a quality medical care at an affordable price so that everyone in the community has access to the treatments they need regardless of income or insurance status.
If you live near downtown Houston and are uninsured or underinsured, San Jose Clinic can begin providing outpatient medical treatment to you.
What Is Houston's San Jose Clinic?
The San Jose Clinic is an affordable medical clinic in Houston that provides outpatient care to low income families and the uninsured.
San Jose Clinica And The Connection With The Mexican Community In Houston
When it comes to healthcare, minorities are selective about who they trust to provide them with medical treatment. And this is for good reason considering the history of our country.
That being said, if you are Hispanic and would prefer to receive treatment from doctors and a network that truly understands your heritage and history, San Jose Clinica is an example of that type of clinic.
This clinic started in the 1920's as the "Mexican Clinic" and was created to address the infant mortality rate in Houston. Nearly 100 years later they are still providing quality treatment to the Hispanic residents of Houston.
Sliding Scale Payment System At San Jose Clinic Houston
If you are uninsured, San Jose Clinic offers a sliding scale for their low cost medical care.
This means that your fees will depend on your monthly income. The more money someone makes the more they would pay for services. If your income was $0 per month, the the scale would slide to the lowest possible payment arrangement. 
This is the payment system for those that are uninsured, however, San Jose Clinic does accept health insurance plans like Medicaid, Medicare, and private coverages. 
San Jose Clinic Clinics In Greater Houston
San Jose Clinic Houston has two clinics in the area. One is in Houston's Midtown neighborhood, while the other provides affordable medical care in Rosenberg, TX.  
Midtown –  2615 Fannin St, Houston, TX 77002 – 713.228.9411
Rosenberg – 1615 Avenue E, Houston, TX 77471 –

832.945.6711
What Medical Services Are Offered? 
San Jose Clinic provides quality healthcare services at prices set on a sliding scale. The price you pay for care is based on your income level so you only pay what you are able to afford, regardless of insurance status.
Here is a list of medical treatments offered at this low cost medical clinic in Houston. 
Adult primary care

Pediatrics

Immunizations

Labs, ultrasounds, x-rays

OBGYN, cervical screenings and mammograms

Counseling and psychiatry

Cardiology, dermatology, endocrinology, internal medicine, neurology, orthopedics, otolaryngology, physical therapy, podiatry, rheumatology, urology, 

Vision, ophthalmology, optometry

General care, hygiene, fillings, root canals, crowns, extractions, dentures, 

Pharmacy prescriptions, refills, prescription assistance program
Conclusion 
To recap, if you are uninsured or low income you CAN receive affordable and quality medical care in Houston.  You just have to know where to look.
San Jose Clinic is a community health center that you should consider if you do not have insurance, need a doctor, and you live within 5 miles of downtown Houston. 
This clinic is located in Houston's Midtown neighborhood at 2615 Fannin Street, Houston, TX 77002. You can visit the San Jose website for more information or call them at 713.228.9411. 
Similar Articles That May Be Of Interest To You: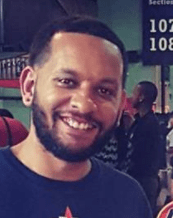 Nick Bryant is a Counselor with 11 years of experience working in community health. He enjoys concerts, walks with the doggo and wife, mocking Dallas Cowboy fans, and sharing community resources. Jump on the Houston Case Managers email list to receive weekly community resource guides delivered directly to your inbox.