Catholic Charities Rental Assistance: Houston Program To Help You Pay Your Rent
---
In this article, I will tell you about a non-profit organization called Catholic Charities that provides rental assistance in Houston.
Many people are struggling to pay their rent and utilities. You may be one of them, or you might know someone who is in a tough situation financially.
If either situation is true, the information in this community resources guide could be a huge help to you and your family. Continue reading to learn more about Catholic Charities and the rent and utility assistance they can potentially offer you.
What Is The Houston Catholic Charities Rental Assistance Program?
Catholic Charities rental and utility assistance program helps low-income residents in the greater Houston area to pay their rent and utility bills.
The organization provides financial assistance to people who have trouble paying their rent and utility bills if they are at risk of having their services disconnected. Individuals who have a disconnection notice can receive help paying their bills for a limited amount of time until they can afford it on their own.
Harris County Recovery Assistance (Houston Catholic Charities $1500 Payments)
Currently, Catholic Charities is accepting applications for financial assistance if you have been impacted by COVID 19.
The Harris County Recovery Assistance program (managed by Catholic Charites) will offer one-time payments of $1,500 to eligible families. Catholic Charities plans to help 20,000 families with financial assistance in Houston.
This payment can be used for expenses like:
Rent

Mortgage

Utilities

Food

Internet costs

Healthcare

Childcare
To qualify for this rental assistance program, you will need to live within Houston or either Harris County.
The deadline to apply for this program is Wednesday, August 11th. You can apply for this rent/utility assistance program by visiting HarrisCountyRelief.org.
Other Supportive Services Offered At Catholic Charities
In addition to Houston rent assistance and help to pay your utility bills, Catholic Charities can help you in these areas of your life.
Food assistance

Counseling

Immigration issues in Houston

Case management

Help to apply for SNAP, Medicaid, TANF
Conclusion
For more information about financial assistance offered through Catholic Charities, you can visit their website or call them at 713.526.4611.
Similar Articles That May Interest You: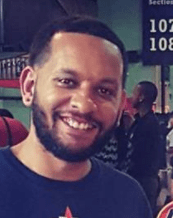 Nick Bryant is a Counselor with 11 years of experience working in community health. He enjoys concerts, walks with the doggo and wife, mocking Dallas Cowboy fans, and sharing community resources. Jump on the Houston Case Managers email list to receive weekly community resource guides delivered directly to your inbox.