How To Get Help In Houston If You Are Impacted By COVID 19
---
In this community resource guide, I will provide you with information related to COVID 19 assistance programs in Houston.
COVID 19 can impact you in a number of different ways and this can cause a great deal of stress for you and your family if you do not know where to turn for health. Whether you are personally impacted by COVID 19 or you are a healthcare worker that is helping your patient, this article will help you to better understand all of the options that are available to you.
There is lots to cover regarding COVID 19 assistance programs in Houston, so continue reading.
COVID 19 Assistance Programs In Houston
COVID 19 may have a considerable negative impact on your health and finances, but it can also wreak havoc on a number of other areas of your life. If you need assistance recovering from COVID 19, I'll list for you below a few organizations and programs that you might contact for assistance.
Here are the different resources that you will find in this guide:
Financial assistance programs to help with rent or utilities.

Healthcare programs to help you with any medical needs.

Legitimate sources to get questions regarding COVID 19 answered.

Mental health resources if you have been impacted by COVID 19.

Food assistance programs in Houston.

Agencies to help seniors in greater Houston.

Nonprofits that offer help paying for funerals in Houston.

Short-term housing and Houston shelters.

Employment options to help you find a job.
Financial Assistance Programs
If you have missed work due to a COVID 19 quarantine you may qualify for local financial assistance programs. Each program has different criteria for qualifications, but in general, you must:
Have recently tested positive for COVID 19 (typically past 30 days)

You lost income as a result of COVID 19. An example would be someone who was working, was exposed to COVID 19, and then missed work because they had to quarantine.

You are currently behind on a rent or utility bill.
Baker Ripley and Texas Rent Relief were provided funds for COVID 19 rent relief, however, they may not be accepting applications at this point. If the aforementioned organizations have run out of rent relief funding, the next best option for anyone seeking rent or utility assistance in Houston is a local nonprofit.
You can nonprofits that help your specific zip code in our guide titled How To Find Rent And Utility Assistance In Houston. In this guide, you will find a searchable table that you can use to enter your zip code and see the nonprofits that help your area.
Documents Needed To Apply For Rent Relief In Houston
No matter which program you apply for you will likely need to provide the following documents/information:
A valid reason for why you are behind in rent or utilities. If you have documentation to back up this story, definitely offer those documents.

Lease in your name

Documentation from your landlord showing the past due balance that you owe

A W9 form, which is a tax document that landlords can provide

Picture ID

Your utility bill if you are applying for help with a light, gas, or water bill
How To Buy Time While Waiting For Ren Relief To Be Approved
With many of these programs the timeframe, it takes to find out if you are approved and have your rent or utilities paid is 3-5 weeks. The assistance may be there, but you will have to buy time with your landlord. You can potentially buy yourself time by speaking directly with your landlord and letting them know things like:
You are currently applying for rent or utility assistance and waiting on an outcome.

In the past, you have always paid your bills on time.

You have a job to return to, so you will soon begin generating income that you will use to pay bills.

You are willing to make a partial payment.
Healthcare Programs In Houston 
This section will provide you with options for health coverage options in Houston. If you are uninsured or simply unsure where you can go for healthcare the table below will provide you with guidance.
| | | |
| --- | --- | --- |
| Resource | Description | Contact |
| Harris Health Gold Card | This is a form of health coverage for individuals who have recently been laid off from work, uninsured, or even homeless. Harris Health has a network of primary care clinics, same-day clinics, a dialysis center, 2 trauma hospitals, and specialty clinics for chronic disease. | To apply for a Gold Card you can contact the Harris Health eligibility center at 713.566.6509 or refer to this guide that explains the Gold Card enrollment process. |
| Low-Cost Clinics In Houston | If you are uninsured these clinics provide another option for health coverage. These clinics are also known as FQHCs or federally qualified health centers. At these clinics, no health insurance or monthly income is needed. These clinics are not necessarily free, but they do operate on a sliding scale which means they bill you based on whatever your monthly income is. The bottom line with FQHC clinics is that if you need medical treatment they will work with you regardless of your situation. | To find a low-cost clinic near you, refer to our guide titled 15 Low-Cost Healthcare Clinics In Houston That Treat The Uninsured. In this guide, you will find a map and table that you can use to search for clinics in your Houston neighborhood. |
| Nurse Healthline | This is a free number that you can contact to have any medical questions answered. This number operates 24 hours a day and is staffed by registered nurses. This is a great resource if you are on the fence about visiting a hospital and want to know if your situation requires a trip to the ER. | You can call 713.338.7979 to speak to a nurse about any healthcare questions you may have. |
COVID 19 Information
Below you will find reliable websites and telephone numbers that you can visit or call to have your questions about COVID 19 answered.
| | | |
| --- | --- | --- |
| Resource | Description | Contact |
| City of Houston COVID 19 Call Center | Answers questions about free COVID 19 testing and directs you to vaccination sites in Houston. They also offer a series of updates regarding vaccinations, new testing sites, and other news related to COVID 19.  | To learn more about COVID 19 resources in Houston you can dial 832.393.4220. You can also visit the Houston Emergency website to read about COVID 19 updates in Houston.  |
| Harris County Public Health | Also provides help finding testing and vaccination sites in Harris County. | Visit the Harris County Public Health website or call them at 713.439.6000 to schedule COVID 19 tests or vaccinations in Houston.  |
| CDC | This website can answer questions about the latest quarantine protocols, symptoms of COVID 19, and offers information about adult and children vaccines available.  | You can find the latest news about COVID 19 by visiting the CDC COVID 19 webpage.  |
Mental Health Resources In Houston
COVID 19 can also have an impact on your mental health. If the pandemic has caused stress in your life, you can use the resources below to seek the help you need.
Resource

Description

Contact

Low-Cost Counseling

Affordable counseling in Houston is offered at many of the FQHC clinics in Houston. These clinics can offer talk therapy to help you cope with depression, anxiety, and a number of other mental health disorders.

In this guide, you will find low-cost counseling options to treat you even if you are uninsured. 

Low-Cost Psychiatric Clinics

If you need psychiatric medications in Houston for bipolar, schizophrenia, major depression, and anxiety, you'll want to contact these clinics.

Should you need psychiatric services (medication for mental health) you can use this listing of psychiatric clinics in Houston. 

Bo's Place

For anyone who has experienced the loss of a close family member, this is a great resource to contact because they specialize in grief counseling.

Bo's Place is located off the 610 loop, just minutes from NRG Stadium. The address is 10050 Buffalo Speedway, Houston, TX 77054. Their number is 713.942.8339 and you can visit their website here. 

Crisis Line

Harris Center is the mental health authority here in greater Houston. This agency has a 24-hour crisis helpline that accepts calls from individuals who are currently suicidal and need hospitalization. People can also call to talk about issues with depression or simply learn about mental health resources in the area. 
The number to this Houston crisis line is 713.970.7000. It is available 24 hours a day. 

Psychiatric Emergencies

If someone is experiencing a psychiatric emergency where they are either suicidal or homicidal, these are options that are available.

If the person is willing to accept help, they can visit the Neuro-Psychiatric Center at 1504 Ben Taub Loop, Houston, TX 77031. The phone number is 713.970.7000.

Individuals who are not willing to accept help can be admitted to a psychiatric hospital by either calling 911 and having HPD admit them or by filing a mental health warrant.

You can learn about involuntary commitment options in Houston by reading this guide.

The Harris County Psychiatric Center is the hospital that manages mental health warrants and involuntary commitment and is a great source to learn about this topic. You can reach them at 713.741.6024.
Food Assistance Programs
For households that face food insecurities during the pandemic, the programs in this section can help you.
| | | |
| --- | --- | --- |
| Resource | Description | Contact |
| Food Stamps | SNAP benefits offer you a monthly allowance that you can use to make food purchases. If your household lost income as a result of someone getting laid off or reduced hours, you could qualify for food stamps. | You can apply for food stamps by visiting Your Texas Benefits, calling 877.541.7905, or reading this article that explains how to apply for food stamps in Houston.  |
| WIC | WIC is a federal assistance program for pregnant women and young children. They offer vouchers that you can use to purchase groceries each month and a monthly supply of baby formula.  | To apply for WIC you can use this guide to find WIC clinics in Houston. |
| Houston Food Pantries | Another way to get food assistance is by visiting a Houston food pantry. At food pantries items like bread, meats, and canned fruits and vegetables are offered to individuals with low incomes. | To find food pantries in your area, you can use our guide titled How To Find Food Pantries In Houston or visit the Houston Food Bank website. You can also call Houston Food Bank at 832.369.9390 to get a list of food pantries available to you. |
| Meals On Wheels | Meals on Wheels offers hot meals to the elderly and disabled in Houston each week. A hot meal provides a lot of nutritional value, making it a great option for people impacted by Covid 19. To apply for Meals on Wheels you will need to find the nonprofit that manages the Meals on Wheels program in your zip code. | You can use our Houston Meals on Wheels guide to enter your zip code and find the nonprofit that delivers senior meals to your area. Individuals who are under 60 years old and have a disability can contact Care Connection at  713.692.1635 to apply for meals on wheels in Houston. The Care Connection website is also a good source to find programs for senior citizens in Houston.  |
Supportive Services For Seniors In Houston
Seniors citizens in Houston who need help can find supportive services in this section.
| | | |
| --- | --- | --- |
| Resource | Description | Contact |
| Area Agency on Aging | This local agency offers services to adults who are age 60 or older. The services they offer help seniors with housing, food, free incontinence supplies in Houston, and activities. AAA is the best source of information for any problem or program for senior citizens in Houston | To learn more you can contact the Harris County Area Agency on Aging at 832.393.4301 or visit their website.  |
| Adult Protective Services | If you discover that a senior citizen has been abused by their caregiver, you can contact Adult Protective Services to get them the assistance they need. | You can call 1-800-252-5400 to file an APS report or read this guide to better understand the APS process.  |
| Free Medical Equipment In Houston | There are many agencies that offer free durable medical equipment to seniors and those with disabilities in Houston. | Use our guide titled How To Find Free Medical Equipment In Houston to locate places to get free wheelchairs, shower chairs, walkers, canes, and more. |
| Homecare Caregiver Services | This includes helping seniors with activities of daily living (ADL) like grooming, bathing, cooking, medication management, and more. | See our guide titled How To Get A Caregiver In Houston to better understand how a senior can receive help with ADLs in the home. |
Funeral Assistance In Houston
Below is a listing of Houston funeral assistance programs that may be able to pay for or reimburse you for a funeral or cremation.
| | | |
| --- | --- | --- |
| Resource | Description | Contact |
| Harris County Social Services | Harris County Social Services has a program that can potentially assist your family with funeral or cremation expenses in Houston | You can call Harris County Social Services at 713.696.1952 or visit their website to learn more about funeral assistance. |
| 3 A Bereavement | This is a local nonprofit that provides financial assistance to help with the cost of funerals. Assistance is provided on a case-by-case basis if funds are available. | You can contact 3 A Bereavement by dialing 713.649.3232 or visiting their website. |
| FEMA COVID 19 Funeral Reimbursement | This federal funeral assistance program can reimburse you for the cost of a funeral if your family member passed away due to COVID 19. This program reimburses you up to $9,000 for funeral services that you have paid for. | Call FEMA at 844.684.6333 or visit their website to apply for this funeral reimbursement program. |
| Secure Your Legacy (Houston Funeral Consulting) | This agency can help you select funeral homes and headstones to match your budget. If there are no funds available in the other funeral assistance programs shared above, speaking to this company about funeral planning may help you to save money. | Call Secure Your Legacy at 832.953.4229 or visit their website. |
You can see a complete list of funeral assistance options in our guide titled How To Find Funeral Assistance In Houston. 
Short Term Housing And Shelters Options In Houston
Below is a listing of housing options that may be available to you if you need a place to stay.
| | | |
| --- | --- | --- |
| Resource | Description | Contact |
| Homeless Shelters | If you have been displaced from your home during the pandemic a shelter could provide a place to stay for you or your family. In Houston, there are shelters that provide housing for men, women, families, young adults, and senior citizens. | To learn more about available emergency shelter options in Houston you can refer to this guide or visit the Coalition for the Homeless website. They are the authority on homeless services in Houston.  |
| Public Housing | You can apply for public housing by contacting your local housing authority. The public housing program provides you with low-income housing (typically in an apartment) where you pay 30% of your monthly income. | To apply for public housing in the greater Houston area you can contact Houston Housing Authority at 713.260.0500 or Harris County Public Housing at 713.578.2100.  |
| Section 8 | Section or the Housing Choice Voucher Program is similar to public housing, but you have more options with this housing program. Section 8 recipients can use their voucher to pay for an apartment, condo, or single-family home. As long as the landlord accepts Section 8, you can use your voucher with them. | To apply for a Section 8 program you will need to contact the Houston Housing Authority. |
| Applying For Housing In Other Cities | While you can apply for public housing or Section 8 in Houston, the waitlists are extremely long; possibly 3-4 years long. The reason being is cities with larger populations have longer waitlists. One way to work your way up a housing waitlist fast is to apply for housing in cities with smaller populations. The rules allow you to apply for housing in any city, county, or state in the United States. | To learn how to find cities with shorter waitlists read our guide titled Why You Should Apply For Housing Outside Of Houston. If you have no income, need housing, and are open to moving outside of Houston, you should consider contacting housing authorities in less populated cities. This gives you a chance of obtaining housing faster than waiting on any Houston or Harris County waitlist.  |
| Rapid Rehousing Program | The Rapid Rehousing Program offers those who are currently homeless help to transition them back into housing. The program provides funds for security deposits and sometimes as much as 12 months of rent. The fastest way to connect to Rapid Rehousing is by going to a shelter. Individuals at shelters receive priority placement when it comes to this program. | To learn more about Rapid Rehousing in Houston, visit the Coalition for the Homeless website or speak to a case manager if you are currently staying at a Houston homeless shelter.  |
| Low Income Tax Credit Apartments Houston | A low-income tax credit apartment complex has units that are designated for low-income families. In these apartments, the rent is reduced from 30% to 60% of the market cost. You must be low-income to qualify for these apartments. | Use this guide about Low-Income Tax Credit Apartments In Houston to find locations near you. While the Houston Housing Authority may be able to provide you with a list of tax credit apartments, you do not apply for this housing benefit at their office. |
| New Hope Housing | This nonprofit has multiple single-room occupancy apartment complexes that offer housing for single adults. They also have complexes that offer low-cost housing in Houston to families. | To apply for housing via New Hope, you must contact the location you are interested in. Each location has its own waitlist. You can find more information about each complex by visiting the New Hope website. |
Free Legal Assistance Houston
If you are currently facing eviction, this guide filled with legal assistance agencies in Houston can help you to better understand your renter's rights which could help you avoid eviction.
The guide will also direct you to pro bono attorneys in Houston who can help with other legal issues outside of eviction.
Employment Options In Houston
If you lost your job due to COVID 19, the resources in this section can help you to find employment options.
| | | |
| --- | --- | --- |
| Resource | Description | Contact |
| Houston Staffing Agencies | This is one of the fastest ways to find another job if you have recently been laid off. It's also a good option if you are not sure what options you have regarding employment. Staffing firms have connections to Houston businesses, making it easy for them to set you up for an interview. | In our guide about Houston Staffing Agencies, you will find staffing agencies in every industry. No matter if you are looking for work in administration, healthcare, or oil and gas, you will find a staffing agency that specializes in that area. |
| Remote Jobs | Another employment option is looking for work from home jobs. If you've been exposed to COVID 19 you may not want to work in a public setting anymore. The good thing is every day new work-from-home jobs are being created. The best places to look for work from home jobs are places like Indeed and Flex Jobs. | You can learn more about remote jobs and websites to find these jobs in our work from home resource guide. |
| Houston Healthcare Jobs | For those seeking employment in the Houston medical industry, you can use a healthcare job board called Houston Healthcare Jobs. Here you will find hospital, medical administration, social service, and government jobs posted on a daily basis. This is a good resource to help you whether you are just starting in healthcare or simply looking for a change. | Visit Houston Healthcare Jobs to learn more about medical jobs in Houston. |
Conclusion
Recovering from COVID 19 is difficult enough, but doing it on your own can be even more of a challenge. Use the resources in this guide to help you connect to housing, employment, healthcare, and legal assistance. Covid 19 is hard on everyone, but Houston has more than enough resources for its people, you just need to know where to search.
Similar Articles That May Interest You: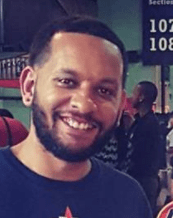 Nick Bryant is a Counselor with 11 years of experience working in community health. He enjoys concerts, walks with the doggo and wife, mocking Dallas Cowboy fans, and sharing community resources. Jump on the Houston Case Managers email list to receive weekly community resource guides delivered directly to your inbox.