Do Texas Food Stamps Expire At The End Of The Month?
---
In this community resource, I will answer the question of whether or not your Texas food stamps expire at the end of the month?
Many SNAP recipients who rely on food stamps for their monthly grocery shopping come to the end of the month and wonder if Texas food stamps expire at the end of the month?
Keep reading to learn what happens to unused Texas SNAP benefits at the end of the month.
Do Food Stamps Roll Over In Texas?
Yes, your food stamps will roll over to the next month. Unused Texas food stamps that you have this month will not be lost. Instead, they will roll over at the end of the month.
Do not feel pressured to use them all, because again unsued Supplemental Nutrition Assistance Program benefits in Texas will simply show up in your EBT card the next month.
If My Food Stamps Are Ending How Long Do I Have To Use My Balance?
Your benefits will stay in your EBT account for up to one year from the date that they were deposited.
Here is an example, if Texas Health and Human Services deposited SNAP benefits into your account in January 2022, you would have until January 2023 to use those Texas food stamp benefits.
Even if your SNAP benefits end, you still have the right to use those remaining food stamp benefits on your Lone Star card.
If I Forget To Use My Texas Food Stamps Will My Case Be Closed?
Texas Health and Human Services will likely contact you first if you have not used your EBT card in a number of months. They may also contact you if your food stamp balance seems high.
In general, the Texas SNAP program will not close out your food stamp benefits, without having an EBT customer service representative call you.
Conclusion
Unsued Texas food stamps will not expire at the end of the month. You do not need to exhaust your remaining SNAP benefits for fear that you will lose them because that is not how the program works.
In Texas, your food stamp benefits will simply roll over to the next month. In fact, food stamp benefits will remain in your account for up to 1 year from the date they were deposited. Even if your SNAP case is closed you are still able to the food stamps that have been in your account for under one year.
For more information on Texas SNAP benefits, expiration dates you can visit the Texas Health and Human Services website or call the Texas food stamp telephone number at 877.541.7905.
Similar Articles That May Interest You: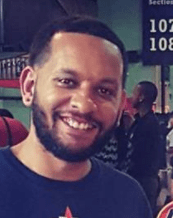 Nick Bryant is a Counselor with 11 years of experience working in community health. He enjoys concerts, walks with the doggo and wife, mocking Dallas Cowboy fans, and sharing community resources. Jump on the Houston Case Managers email list to receive weekly community resource guides delivered directly to your inbox.