Harbor School Houston: Affordable Childcare in Spring Branch
---
In this guide, you will learn about Harbor School Houston. This learning center offers affordable childcare in west Houston.
Continue reading to learn more about Harbor School and the childcare and learning programs that are offered to children.
What Is Harbor School Houston?
This Spring Branch childcare program is a non-profit organization that offers a Christian early learning program for children ages 2 to 5 years old.
This west Houston licensed preschool program also accepts Workforce Commissions childcare subsidies.
Editor's Note: If you need assistance paying for childcare, you can contact your local Texas Workforce Commission office. You can read more about the process of receiving assistance to pay for childcare by checking out our guide titled How To Apply For Childcare Assistance Through The Texas Workforce Commission. 
Services Offered At This Spring Branch Childcare Program
Harbor School Houston provides childcare in addition to early learning preschool programming.
Ages Of Children At Harbor School
This west Houston childcare program accepts children from ages 2 to 5 years.
Who Is Encouraged To Contact Harbor School?
Parents who receive the Texas Workforce Commissions childcare subsidy and anyone else who is looking for affordable care for children age 2 to 5 years.
Conclusion
If you are seeking an affordable Christian early learning program that offers curriculum-based learning in the Houston Spring Branch area, you are encouraged to contact Harbor School.
You can call them at 281.272.6683, visit the Harbor School Houston website, or visit their location at 14100 Memorial Drive, Houston, TX 77079.
Similar Articles That May Interest You: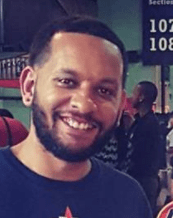 Nick Bryant is a Counselor with 11 years of experience working in community health. He enjoys concerts, walks with the doggo and wife, mocking Dallas Cowboy fans, and sharing community resources. Jump on the Houston Case Managers email list to receive weekly community resource guides delivered directly to your inbox.