How To Contact 23 Houston Homeless Shelters In Less Than 3 Minutes
---
It's rare that you will ever have a client come into your office stating that they need to find a shelter for next month.
When clients request homeless shelters they need answers ON THE SPOT.
Because your client doesn't have time to spare you need to begin contacting shelters immediately.
In this guide we're providing you with emails to at least 23 different Houston Homeless shelters to give you the best chance of linking your client to a safe place to stay.
Why It's Important To Contact Multiple Houston Homeless Shelters As Quickly As Possible
If you have ever tried contacting a shelter for assistance, you know all too well that it typically takes multiple attempts to reach someone.
In addition to this, many of the local shelters have a small window for intake. If you client comes to you at 2:35 pm and most of the shelters have intakes that close at 3:00 pm you've got your work cut out for you. While this is not a fool proof method of connecting your client to a shelter it does allow you to contact multiple shelters with just one email.
Note: Even if you send one massive email requesting help, you are still encouraged to call as many shelters as you can over the phone. 
Ultimate Guide To Homeless Shelters In Houston (more information on these shelters)
This guide only provides the email list of each shelter. If you need more information (enrollment process, phone numbers, address, etc) see our Ultimate Guide To Homeless Shelters In Houston article.
Houston Homeless Shelter Email Lists 
Below you will find the emails to various Houston homeless shelters.
These shelters are separated by the populations that they serve. Some only accept men, others accept only women. There are shelters that take in families and some designated for teens.
If your situation is dire enough, contact as many shelters as you can, but a better strategy is only emailing those that your client is likely to be accepted to.
---
Men's Homeless Shelters In Houston 
The shelters below only accept men.
Salvation Army Emails
Magnificat House Emails 
Star of Hope Emails 
Open Door Mission Emails 
Men's Shelter Copy And Paste List 
To quickly contact these Houston shelters, simply copy the list below and then paste into the "Send To" field of your email.
Do the same for each "copy and paste list" in this guide.
---
Women's Homeless Shelters In Houston
The following shelters accept only women.
Note: Salvation Army Conroe is the exceptions in this section. They accept both men and women. 
Salvation Army Conroe Emails 
Magnificat House – Myriams Hostel Emails
Salvation Army – Sally's House Emails
Women's Shelter Copy And Paste List 
---
Family Shelters In Houston (Men, Women, Children)
The shelters below will accept entire families including men, women and their children.
Bay Area Homeless Shelter Emails
Family Promise Montgomery County Emails
Family Promise League City Emails 
Star of Hope Family Shelter Emails
Family Shelter Copy And Paste List 
---
Women and Children ONLY Shelters In Houston
The shelters below will only accept women and their children.
Mission of Yahweh Emails
Santa Maria Hostel Emails
Salvation Army Emails
Badge Bush Emails
Women and Children ONLY Copy And Past List 
---
Domestic Abuse Shelters In Houston
The shelters below will only accept women who have a history of domestic abuse. Many of these shelters allow women to bring their children.
Bridge Over Troubled Waters Emails 
The Landing (day center for domestic abuse)
Bay Area Turning Point
Family Time
Fort Bend Women's Shelter
Houston Area Womens Center  
Montgomery County Women's Shelter  
Montrose Center  
Domestic Abuse Copy And Past List 
---
Shelters For Young Adults And Teens 
These shelters only accept young adults or teens.
Salvation Army – YARC 
---
Homeless Services In Houston
The agencies below do not provide shelter, but they can offer supportive services like food, clothing, employment assistance, etc to homeless individuals.
Search  
Veteran Drop in Center  
1960 Hope Center
Compass
Bread of Life  
Lord of the Streets
Northwest Assistance Ministries
Homeless Services Copy And Paste List 
---
Master Copy And Paste List 
If you would like to contact all the shelters in this guide at once, use the master list below.
Email Template
Below is an email template that you can use to contact these shelters.
Hi my name is (your name here) and I work with (your employer). 

I am emailing you today in hopes of (explain the outcome you are wanting regarding your client; connect them to a shelter, find them food, whatever outcome you are seeking type it here). 

My client,(your client's name here), is needing assistance because (talk about the circumstances that lead to their situation). 

I have connected my client with the following services (name the services you've connected them with) although I was unable to find (service needed goes here) therefore I am contacting your agency. 

If you are not able to help (client's name here) with this request, would you at least be able to provide me with guidance regarding my options or another agency who can help. 

Thank you for your time and any assistance that you can provide. 

Best regards

(your name) 

(your phone number) 
Again this is just a template to get you started.
Try and do as much work as you can to get the client connected to the services they need. You do not want the recipient to feel as if you are "dumping" a client on them.
You might even end your email explaining the services that you offer and promise to give them special treatment if they ever need the assistance your organization offers. The shelter is helping you out by offering a place to stay for your client, therefore it's only right that you assist them with any needs that their organization may have.
Conclusion
Many Houston homeless shelters have specific intake times therefore it is important to begin contacting them as soon as possible.
You will likely get better assistance calling shelters on the phone, however this method of "copy and pasting" emails allows you to touch multiple shelters at once.
As aforementioned if you need more information on the shelters above (addresses, phone numbers, specific services offered, intake hours, etc) take a look at our Ultimate Guide To Homeless Shelters In Houston and you will find all of this information.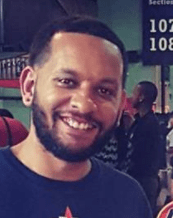 Nick Bryant is a Counselor with 11 years of experience working in community health. He enjoys concerts, walks with the doggo and wife, mocking Dallas Cowboy fans, and sharing community resources. Jump on the Houston Case Managers email list to receive weekly community resource guides delivered directly to your inbox.