How To Make A Career Change If You Are Burned Out In Your Current Job
---
Are you tired of your career?
Do you need a career change but don't know how to make one? This guide will teach you how to make the career change that is right for you. It includes steps on how to research and find out what type of career would suit your needs, then gives detailed instructions on how to get started in that career. You can also use this guide if your current job isn't providing stability, income, or satisfaction.
What Is A Career Change And How Do You Make A Career Change? 
A career change is a process in which a person leaves an old career in order to become involved in a new career that they find more fulfilling or that may provide better stability, more income, and satisfaction.
The most popular way to make career changes is by becoming qualified for a new career through formal education or training programs. There are also many people who make career changes by freelancing for short periods of time—sometimes even quitting their day job.
What Are Signs You Should Change Careers?
There are many signs that you should change careers. Being in career transition is very common for people, but there are some indicators that it may be time to make a career shift. The following are some of the most common signs that you may want to change careers:
There are many reasons why an individual may make a career change, including financial issues, career dissatisfaction, lack of career growth opportunities, and the desire to learn a new trade. If you experience any of these thoughts, then it may be time to start considering a career change.
How To Figure Out What New Career To Choose
If you're ready to move on from your current job, here are five pro tips for helping you figure out what your next career path should be.
If you follow these 5 steps when choosing a career, you will greatly increase your chances of finding a fulfilling and exciting career that pays well.
How To Find Jobs When Making A Career Change?
You may use the following ideas to help you look for work in a new sector that interests you.
Applying For A Job In A New Industry
If you are changing industries you may not be the most qualified candidate, but don't let this stop you from applying.
When going through the list of requirements, keep in mind that you do not have to check off every box in the job description. That "list of requirements" is merely a wish list. Most people applying for the job cannot check off every requirement on that job description. Also, anyone who can check off every requirement probably isn't applying for this job because they have a better position. Don't be intimidated if there are requirements that you cannot perform, apply anyway!
Another tip when applying is to research the information that you find in the job description. You can use this information to impress your hiring manager and show that you are capable of working in a different field and serious about your transition.
The last piece of advice is related to your actual resume. When applying for a job in a different industry, be sure to edit your resume. If you have a healthcare resume but submit it with no edits to an oil and gas company, they will most likely toss it. You will need to edit your resume to show how your skills in healthcare can transfer to an oil and gas job. Be sure to mention in your "summary" or "objective" section at the top of your resume that you are transitioning from one industry to a new one.
Interviewing For A Job In A New Industry
When interviewing for a new job, make sure to do plenty of research on the company and the industry you will be working in.
Prepare a list of questions that you would like to ask your potential employer. It is important to take into account cultural differences when preparing for an interview, as people from other cultures may have different expectations from an interviewee. If the new industry requires you to wear a suit and tie, show up to the interview dressed this way.
One of the best messages that you can convey when interviewing for a job in a new industry is that you want to fit into their culture and want to adapt to their office environment.
You'll have a great chance of impressing the hiring manager if you can convince them that you won't cause any problems for their office culture. Be a chameleon and fit in.
Conclusion
The career change process can be overwhelming. When you've worked in a certain industry for years you sometimes wonder how you would fare in a new environment.
The truth is, you can be trained to do most jobs fairly quickly, so the learning curve won't be as difficult as you think. Also, with the epidemic's disruption of nearly every sector, businesses are more willing to consider individuals from other sectors.
Now is the time to jump into a new career if you are feeling stuck, not paid as well as you'd like, or just want a change!
Similar Articles That May Interest You: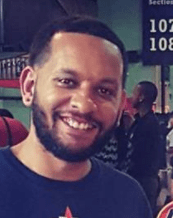 Nick Bryant is a Counselor with 11 years of experience working in community health. He enjoys concerts, walks with the doggo and wife, mocking Dallas Cowboy fans, and sharing community resources. Jump on the Houston Case Managers email list to receive weekly community resource guides delivered directly to your inbox.