3 Permanent Supportive Housing Programs In Houston (for the homeless) 
---
In this community resource guide, you will learn about 3 supportive housing programs that aim to help the homeless and those facing eviction better understand the housing options that are available.
When people are homeless and don't know where to turn for help, they can contact Coordinated Access to better understand the Houston permanent supportive housing programs that they may qualify for. Coordinated Access is a collaborative effort between Houston nonprofit agencies that provide housing and social services to individuals and families who are experiencing or at risk of homelessness.
In this article, we will discuss 3 permanent supportive housing programs in Houston that Coordinated Access can screen someone for. Continue reading to learn how to get screened for housing assistance programs in Houston Texas.
What Is Coordinated Access?
Coordinated Access is a system that simplifies the permanent housing screening process to ensure that individuals get access to housing programs that best fit their situation.
The Coordinated Access system is a coordinated effort between local service providers, with the Coalition for the Homeless playing a key role in managing the coordination of services in the Houston area.
This Houston housing program is designed to offer more options and services that best fit the client and their specific situation. Housing needs vary from person to person, with some needing temporary help to avoid eviction while others have a history of chronic homelessness which might call for more long-term housing solutions. Whatever the situation the Coordinated Access system helps to connect individuals with the right housing programs for their situation.
3 Houston Supportive Housing Programs That Coordinated Access Can Connect You To
The Coordinated Access program can connect you to housing intervention programs like:
Diversion

Rapid Re-Housing

Permanent Supportive Housing
The details of each program and who might qualify for these housing interventions are detailed below.
1.) Diversion
This program aims to help individuals who are currently in a home or apartment. The goal is to help them maintain their current housing by helping them avoid eviction. These individuals are on the verge of becoming homeless if there are no interventions.
Ways that this program helps are by providing guidance to anyone who is facing eviction or already have an eviction notice and court date. Navigators can help these individuals to better understand their tenant rights and connect them to legal advocates who can provide them with a better understanding of the step that needs to be taken to avoid eviction.
2.) Rapid Re-Housing
Rapid Re-Housing is a program that offers rental assistance, moving fees, and even case management to individuals who may currently be homeless. This is a temporary program that works to help you become self-sufficient so that you can resume paying rent/utilities on your own.
The individuals who may qualify for this program are typically already housed at shelters and have shown a past history of self-sufficiency.
3.) Permanent Supportive Housing (PSH)
This Houston housing program helps individuals who have a history of chronic homelessness.
Coordinated Access partners work to find these individuals with long-term housing options. Typically to qualify for permanent supportive housing in Houston, you will need to have been literally homeless for the past year.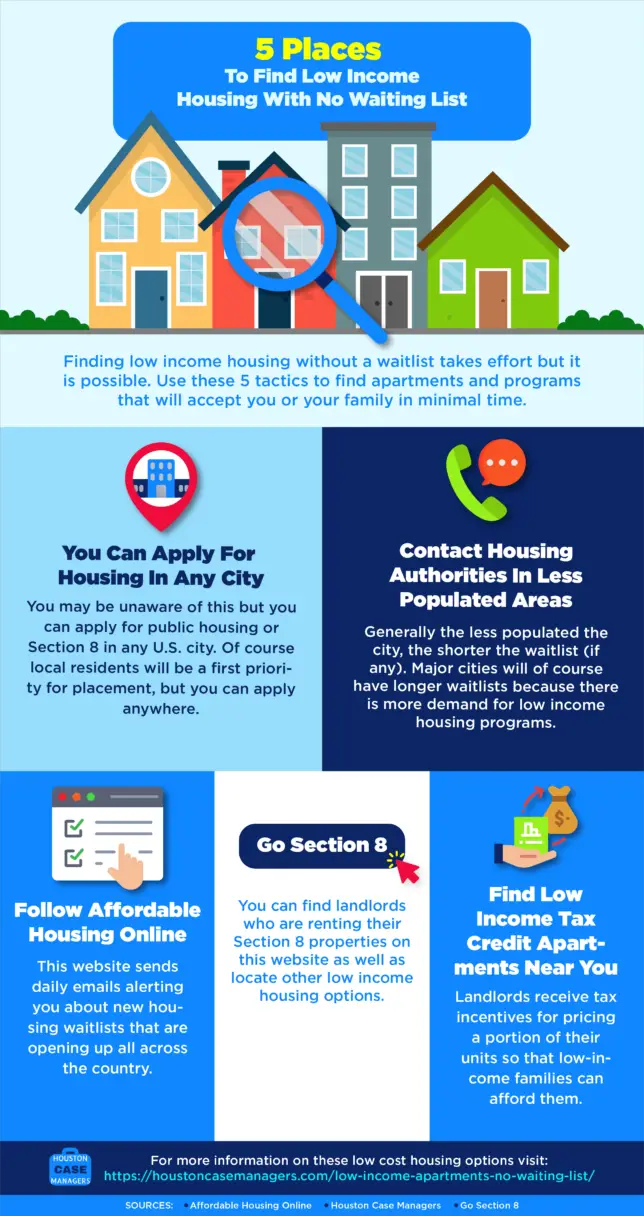 How To Apply For Houston Housing Programs Through Coordinated Access (by phone)
You will need to call the Coalition for the Homeless Coordinated Access telephone number at 832.531.6041. You will then receive an assessment to see if you qualify for diversion, Rapid Re-Housing, or Permanent Supportive Housing.
Apply For Houston Coordinated Access Online
To apply for housing assistance in Houston if you are homeless or facing eviction, you'll need to:
Located Online form under "Coordinated Access by Spring Branch Community Center"

Complete the screener form.
Below is a screenshot of the form that you want to look for on the FindHelp.org website. Complete this form and they will refer you to Coordinated Access.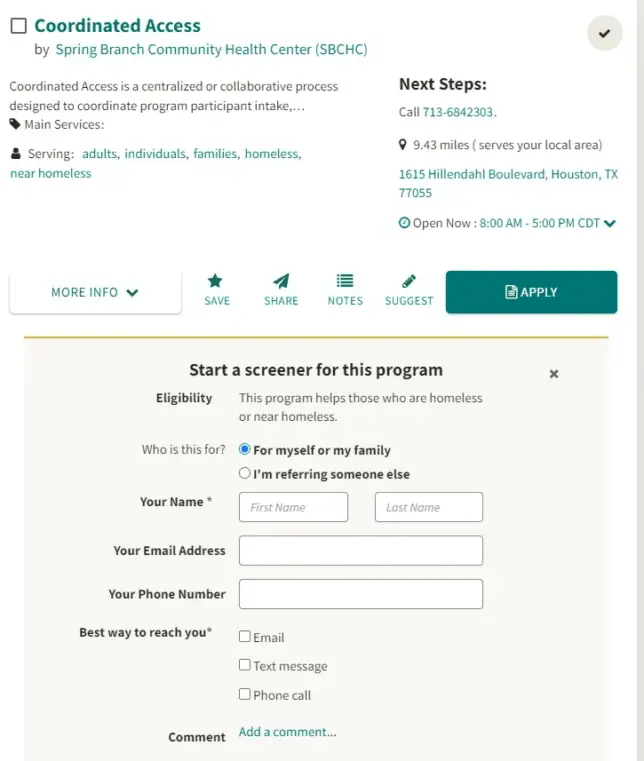 Spring Branch Community Health is just one Coordinated Access partner. There are many that can refer you to this program. For more information about Coordinated Access and the application process, you can also visit the Houston Coalition for the Homeless website.
Another way to apply for Coordinated Access is through this FindHelp.org link. There are multiple ways to apply for Coordinated Access and I want to give you as many options as possible in the event one link no longer works.  Below is a screenshot of the screening application for Coordinated Access in Houston.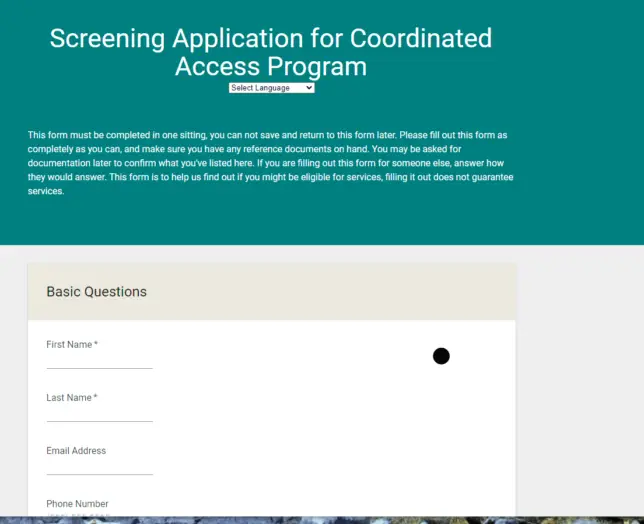 Coordinated Access Will Likely Have A Waitlist
Coordinated Access typically has a waitlist for housing programs. This is something you should be aware of going in, and try to be patient. Coordinated Access is requested by many individuals, so just be aware that you may not get services right away. Be patient and keep yourself informed to give yourself the best chance of getting the help you need through Coordinated Access.
Working Closely With A Houston Homeless Shelter Case Manager Give You The Best Chance Of Obtaining Housing
If you are homeless and looking for permanent housing in Houston, your best bet is to find a homeless shelter and work with a case manager there.
The individuals who have the closest relationships with shelter workers and truly want to find long-term housing often have the best chance of getting temporary or even permanent housing.
You may need to enroll in programs and be available, but the effort is worth it if you are chronically homeless. Find a Houston homeless shelter today and start working toward your goal of permanent housing.
You can find a listing of homeless shelters in Houston here as well as a listing of Coalition for the Homeless partners who may help you obtain housing faster below.
Conclusion
If you are homeless in Houston or you are facing eviction and have no idea where to turn for help, your first call should be to Coordinated Access. They have 3 main housing programs that they can offer to you based on your needs. Those programs are:
Diversion

Permanent Supportive Housing
You can get a Coordinated Access assessment in Houston by either calling them at 832.531.6041 or by visiting the FindHelp.org website.
If Coordinated Access has a waitlist, your best bet is to find a homeless shelter and work with the case manager there. Building a relationship and showing a willingness to comply with program requirements often leads to getting assistance faster.
If you have more questions about the Coordinated Access program or other permanent housing programs in Houston, visit the Coalition for the Homeless website for more details.
Similar Articles That May Interest You: 
Nick Bryant is the author of Understanding Healthcare Is Half The Battle and a Senior Counselor with 13+ years of experience working in community health and mental health. He enjoys spending time with his family, watching WWE on Friday nights, and working toward a Google Data Analytics certification. If you have additional questions about community resources or government assistance programs, simply leave a comment below and he will follow up as soon as possible.