Welding Schools Houston: How To Become A Welder In Texas
---
In this guide, I will provide a listing of welding schools in Houston to help you become a high-earning welder.
Welding is one of the most in-demand jobs today. Construction, transportation projects, and pipelines for natural gas are all part of the reason. These opportunities are particularly prevalent in Texas, making welding a potentially lucrative occupation if you position yourself well.
If you want to learn how to weld, you are in the right place, because welding schools in Houston are plentiful and there are many opportunities available for anyone interested in pursuing this career path.
This guide provides you with a list of Houston welding schools so that you can start your journey towards becoming a welder today!
What Is A Welder?
A welder is a professional tradesman who uses intense heat and gas to connect metal pieces or fill and fix holes in metal structures.
Welders in Houston operate on a wide variety of industrial, manufacturing, and building projects, including underwater repairs of oil rig foundations, ship hulls, and other subaquatic structures. Welders are in high demand all over the world due to the almost universal need for their skills.
Jobs And Responsibilities Of A Welder
The first responsibility of a welder is to be able to use the welding equipment such as the shielding gas and welding torch. The welder must also be able to interpret blueprints and know how to use the appropriate PPE gear like goggles, heavy gloves, flame-retardant suit, and boots.
The other responsibility of a welder is the construction of welds on various types of materials such as steel, aluminum, stainless steel, nickel-based metals, platinum base metals, copper-based alloys, and cast irons. The welder should be able to measure distances for cutting with a ruler or laser for the precise location of welds.
What Do Houston Welding Employers Look For?
Today, welders require a skill-set that consists of training and experience. Though demand is high for welder positions in recent years, employers expect to see certification from a respected school when looking to recruit new employees. They want to find students who have the skills which are relevant to their business or industry and can show past safety practices.
Employers struggle to find qualified professionals for jobs in today's modern welding field. The National Association of Manufacturers (NAM) reports that 60% of employers typically turn away half of all applicants. This is due to a lack of skills and training in the welding industry.
There are many job openings for welders, thanks to the current shortage of craftspeople. What this means is anyone who takes the time to master welding skills will have job security for the foreseeable future.
How Much Money Do Welders In Houston Make Per Year?
According to Indeed.com, welders in Houston make about $40,000 annually.
A welder's salary does depend on factors like location, experience, and any areas of expertise you may have. An example of this is underwater welders. If you were trained to do underwater welding you could make as much as $80,000 according to Waterwelders.com.
Education Needed To Become A Welder In Texas
Welders should have a high school diploma or equivalent at least.
Most welders in Houston learn their trade at a technical school or community college, and employers favor those that have certification. On-the-job experience is just as valuable, and it's usually obtained by working as an apprentice for many years.
How Long Does It Take To Complete Training For A Welder?
Typically it takes students 7 months to 2 years to receive a welding certification. The time it will take to complete your certification for welding will depend on the Houston welding training program that you select.
How Much Does Training Cost To Become A Welder?
The average time to complete this education training is 5.6 months, but it can take anywhere from 2 to 6 months depending on the qualification. You should expect to pay somewhere between $5,000 and $15,000 to attend a college or professional trade school to become a welder.
How To Become A Welder In Houston
Below are 5 steps that you can take to start a welding career in Houston, TX.
Step 1: Learn About The Various Forms Of Welding Jobs
Before you make the decision to become a welder in Houston, you should learn about your options. This will help you figure out which welding position would better suit your strengths and abilities. Different training or certifications are needed for various welding occupations due to the varying responsibilities.
If you're trying to decide on your career path and want a better idea of what each welding profession entails, then investigating the different activities is crucial. You may also look at specific jobs available to see which ones you'll enjoy.
There are many different types of welding jobs available, and the type you consider depends on your interests. Below is a list of some of the most common welding professions:
Step 2: Enroll In A Welding School In Houston
When you've decided on the type of welding career you want to pursue, you'll then need to select a welding training class in Houston. Here are a few places that you can train in Houston to become a welder.
Below is a list of Houston welding schools that can help you train for this new career.
Tulsa Welding School (Welding School In North Houston)
Tulsa Welding School is a great place to learn how to become a welder.
Tulsa Welding School has an on-campus welding lab with equipment and tools as well as real projects for students to work on. Tulsa Welding School also offers classes in industrial technologies, such as blueprint reading, welding techniques, and gas tungsten arc welding.
The coursework at Tulsa Welding school will prepare you for the GMAW (Glow Metal Arc Welding) certification exam from AWS (American Welding Society). This exam is required by most employers before they'll hire you.
Lee College (Baytown Welding Training)
Lee College in Baytown, TX offers a very affordable JATC-accredited program for entering the welding profession, which is one of the most in-demand and well-paying trades out there. The Baytown Welding Program has qualified instructors who can train you to become a welder at either a diploma or an associate degree level. The Baytown Welding Program provides students with all the training they need to become successfully certified welders.
For more information, you can call this welding training school in Baytown at the number below.
San Jacinto Community College
San Jac helps you become a Welding Technician, where you'll receive extensive hands-on experience with all major welding processes and equipment.
You will graduate with an industry-recognized credential that includes both theory and application courses.
San Jacinto Community College offers intensive welding programs taught by instructors who are certified welders themselves – they know what it takes to succeed in the field because they've done it.
To learn more about this welding school in Houston, call them at the number below.
Brazosport College (Lake Jackson, TX Welding Training)
Brazosport College offers a variety of programs for welders, from certificates and diplomas to associate degrees.
Welding training at Brazosport College includes both on-campus instruction as well as online courses. All classes are taught by experienced instructors who have hands-on experience working in a variety of industries, including welding design and fabrication shops, shipyards, construction sites, refineries, and petrochemical plants
To learn more about welding classes in Lake Jackson, TX, call Brazosport College at the number below.
College Of The Mainland
College Of The Mainland is a public institution that offers welding courses and certifications. They are committed to providing students with the necessary skills and training for success in manufacturing industries. You can even take classes online through their distance education program.
When you graduate from College of the Mainland's welding programs, you will have gained invaluable knowledge about all aspects of this industry including safety procedures, metal fabrication processes, arc-welding, resistance welding, metal forming, and others.
To enroll in this Texas City welding program, call the College of the Mainland at the number below.
Alvin Community College
Alvin Community College is a great place to learn how to become a welder. With their welding certificate programs, you can learn the fundamentals of welding and get an in-depth understanding of different processes.
You'll also have the opportunity to gain hands-on experience through lab projects and work with industry professionals who will share their knowledge with you.
If you want to get started learning about becoming a welder today, call this Alvin, TX welding program at the number below.
Houston Community College
The HCC welding program will prepare you to work in the fabrication and construction industries as an entry-level welder.
You'll learn how to use various welding processes including gas metal arc welding (GMAW), flux-cored arc welding (FCAW), and submerged arc welding (SAW).
Upon completion, you'll be able to make excellent welds on a variety of steel shapes, from heavy plates to thin sheets. You can even take advantage of their full-time day or evening classes so that your schedule won't interfere with your job or family obligations.
To sign up for these Houston welding classes contact them today.
Galveston College
Galveston College is a welding school. It offers hands-on training, and it can help you get certified as a welder.
Galveston College specializes in industrial trades such as welding, HVAC work, plumbing, and carpentry. The college provides students with the opportunity to earn an Associate of Applied Science Degree or Certificate in their chosen trade field while learning valuable skills that are in high demand by employers today.
A welder's salary ranges from $26k-$70k per year depending on qualifications and experience.
To start your path toward a career in welding, contact Galveston College the telephone number below.
Step 4: Obtain Certification As A Welder
Before you start working full-time, you'll need to get certified in the particular form of welding you want to do.
The basic AWS Certified Welder certification will be required by most employers.
To obtain this credential, you must pass an exam, which is available at several AWS Accredited Testing Facilities. There are no basics for taking this test. It will include both a written section and a test of your welding ability and efficiency.
Step 5: Start Looking For A Career In Welding
You can begin looking for welding jobs once you've completed the requisite schooling, training, and experience.
To find jobs that fit your current skills or experience, look for work on employment websites Indeed and Rigzone or you can utilize staffing agencies in Houston to find welding jobs.
Conclusion
If you're looking for a career that is in high demand and offers competitive salaries, welding may be the right path.
With today's article, we've provided insight into how to get started as a certified welder by providing information about the necessary training programs available at local community colleges or technical schools.
If you need help finding opportunities in your area of interest reach out to the welding schools in Houston that are listed above for more information.
Similar Articles That May Interest You: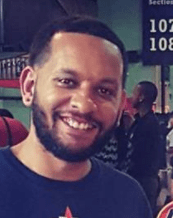 Nick Bryant is a Counselor with 11 years of experience working in community health. He enjoys concerts, walks with the doggo and wife, mocking Dallas Cowboy fans, and sharing community resources. Jump on the Houston Case Managers email list to receive weekly community resource guides delivered directly to your inbox.