Brentwood Foundation HIV/AIDs Transitional Housing Program In Houston
In this article, I will talk to you about a transitional housing program in Houston for individuals with HIV/AIDs.
This program is called Project Waitt and is managed by Brentwood Foundation.
Keep reading to learn more about this Houston housing program for individuals with a diagnosis of HIV/AIDs.
---
What Is Brentwood Foundation?
Brentwood Community Foundation is a Houston non-profit that was created in 1993. This organization helps the community by provided resources to help individuals find affordable housing, healthcare services, and other programs to help those in the community become more self-sufficient.
Brentwood Foundation is located in SW Houston at 13033 Landmark Street, Houston, TX 77045. You can reach them by phone at 713.852.1452.
HIV/AIDS Transitional Housing Program In Houston
Brentwood Foundation offers a transitional housing program to individuals in greater Houston with a diagnosis of HIV/AIDs.
This transitional housing program is located in SW Houston and has beds for 18 individuals. You can visit the Brentwood website to see pictures of this Houston transitional housing program.
Project Waitt And The Supportive HIV/AIDs Programs In Houston Offered
Brentwood Foundation's Project Waitt Program offers a number of different services to individuals who have a diagnosis of HIV or AIDS. Those services include:
Rental assistance in Houston to individuals with HIV/AIDs

Mortgage assistance

A Houston permanent housing program

Houston transitional housing for those with HIV/AIDs
Who Qualifies For These Houston HIV/AIDs Programs?
You must live in the following counties to receive services:
Harris

Fort Bend

Liberty

Montgomery

Chambers

Waller
It should be noted that services are not guaranteed. Transitional housing, permanent housing, and rent assistance is offered on a case by case basis to determine eligibility based on the individual's circumstance.
How To Be Referred To This Transitional Housing Program In Houston?
You will need to be referred by an HIV service provider or case manager. You can also call Brentwood Community Foundation at 713.852.1452 if you would like to refer yourself for any of the HIV/AIDs services listed above.
Conclusion
This Houston transitional housing program provides a safe place for individuals with HIV/AIDS to stay and get back on their feet.
The Houston HIV/AIDS transitional housing program is managed by the Brentwood Foundation which is located at 13033 Landmark Houston, TX 77045. You can call them at 713.852.1452 to refer yourself or you can also visit their website for more information.
Similar Articles That May Interest You: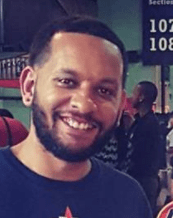 Nick Bryant is a Counselor with 11 years of experience working in community health. He enjoys concerts, walks with the doggo and wife, mocking Dallas Cowboy fans, and sharing community resources. Jump on the Houston Case Managers email list to receive weekly community resource guides delivered directly to your inbox.