Good Samaritan Homes: Providing Affordable Transitional Housing In Houston Texas
---
In this guide, I will tell you about Good Samaritan Homes, which offers affordable transitional housing in Houston.
If you are seeking low-cost housing, Good Samaritan Homes may be able to help you. Whether you are a senior, have a disability, were recently incarcerated or you are a veteran in Houston seeking a place to stay this housing option is worth considering.
Continue reading to learn more about how Good Samaritan Homes can help you find affordable housing in Houston.
What Is Transitional Housing?
Transitional housing is a program for low-income, homeless, or vulnerable populations that need affordable housing and supportive services.
The Good Samaritan Homes is an example of a care home providing transitional housing in Houston.
Who Does The Good Samaritan Homes Help?
This Houston care home offers low-cost rent to a number of special needs populations. Examples include:
Houston housing for senior citizens

Individuals who were recently incarcerated

People with disabilities

Other special needs populations
The demographics are not limited to these populations, so if you are seeking an affordable care home, contact The Good Samaritan Homes to see if they can work with you.
Houston Housing If You Have A Poor Rental History
Good Samaritan Homes is committed to working with everyone.
If you have a bad rental history you understand how hard it can be to find an affordable place to live in Houston, but Good Samaritan is committed to helping you.
Other barriers to finding a decent place to live that this transitional housing home will work with include:
Bad credit is no problem

Poor rental history is not a concern for Good Samaritan Homes

No background check is needed if a Houston social services agency refers you

If you lack a state ID card, they are willing to accept other forms of ID
The bottom line is if you are willing to follow house rules, are clean, and respectful of others, this Houston transitional housing home will try to work with you.
Supportive Services Offered At This Houston Residental Care Home
The following medical and wrap-around services are offered at Good Samaritan Homes transitional housing:
 Reintegration Services

  Home health services (RN, Physical, Occupational and Speech Therapy)

  Hospice

  Social work

  Linkage to behavioral counseling and therapy
Amenities Offered In This Houston Care Home
In addition to the supportive services above, the following amenities are offered to you:
All Utilities Included (Electricity, Water, Gas, Trash)

Private Bed

Linens

Fully Furnished

Toiletries

Washer & Dryer

All Appliances Included + Small Appliances Included Also (Coffee Maker, George Foreman Grill, Toaster, Blender, Microwave)

Home Telephone Landline

An Address To Call Home & Receive Mail

24 Hour Video Surveillance For Guests Safety

Smart TV In Every Room

Access To Computers

Business High-Speed Unlimited Internet With Unlimited WiFi Cable Television: Netflix, Showtime, Disney, Hulu 220+ Channels
Conclusion
If you are low-income and in need of transitional housing in Houston, it contacting Good Samaritan Homes is worth your consideration. They offer a safe place to stay with good amenities and supportive services to help you get back on your feet or simply live a peaceful lifestyle.
Again if you are seeking housing for yourself or a client consider contacting Gabriel (713.429.0399) of The Good Samaritan Homes. He was really helpful when working with a client of ours, so call him today.
You can also learn more by visiting the Good Samaritan Homes website.
Similar Articles That May Also Interest You: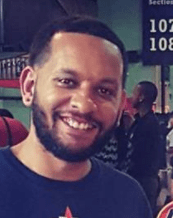 Nick Bryant is a Counselor with 11 years of experience working in community health. He enjoys concerts, walks with the doggo and wife, mocking Dallas Cowboy fans, and sharing community resources. Jump on the Houston Case Managers email list to receive weekly community resource guides delivered directly to your inbox.