Community Assistance Program (CAP): Case Management For Houston Food Bank Clients
---
In this community resources guide, you will learn about the Houston Food Bank's Community Assistance Program.
The Community Assistance Program is a case management program to help you with food, basic needs, and other government assistance programs. This program can help you navigate local Community Resources as well as complete the applications with these programs.
What Is The Houston Food Bank's Community Assistance Program (CAP)? 
The Community Assistance Program provides case management services to clients of the Houston Food Bank. 
What Government Programs Can The Houston Food Bank Help You Apply For?
The Houston food bank can help you apply for the following government assistance programs:
Additional Community Resource Referrals Offered By The Houston Food Bank
CAP Houston can also refer you to various Houston Community Resources. This program will assign you to a community Referral specialist who will tell you about different programs in the community to help you out.
The Houston Food Bank can refer you to Houston assistance programs like: 
Cell phone bill assistance 
Senior Box Program In Houston
If you are a Houston senior, 60 years and older and live on a fixed income You could qualify or a Houston Food Bank service call the senior box program. This program provides $50 worth of groceries to low-income seniors in the Houston area. 
To learn more about the CAP Food Bank program you can speak to your Community Referral Specialist or see our guide titled How the Houston Food Bank Senior Food Box Program Works.
Conclusion
If you need food assistance and help understanding the various government assistance programs that you may qualify, the Houston Food Bank Community Assistance Program can help you. 
For more information you can visit the Houston Food Bank website or call them at 832.369.9390.
Similar Articles That May Be Of Interest To You: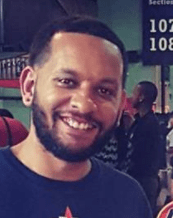 Nick Bryant is a Counselor with 11 years of experience working in community health. He enjoys concerts, walks with the doggo and wife, mocking Dallas Cowboy fans, and sharing community resources. Jump on the Houston Case Managers email list to receive weekly community resource guides delivered directly to your inbox.