9 Ways To Get Mental Health Help For Veterans In Houston
---
In this resource guide, you will learn about mental health treatment providers in Houston for veterans. 
Are you a veteran who is looking for help with your mental health?
Or are you a family member of someone who is coping with a mental health issue related to their military service?
If so, you're in luck. Houston has many excellent resources available to veterans and their families when it comes to mental health treatment. Here are 9 ways to get started.
What To Do In An Immediate Crisis? 
Should you or someone you know need immediate medical treatment or show signs of being actively suicidal/homicidal call 911 for help.
The VA Suicide Prevention Hotline is also open 24 – hours a day, 365 days a year. You can call them at 800.273.8255 and Press 1.
The Veterans Crisis Line also offers a confidential chat (Crisis Chat online) if you do not feel comfortable speaking with someone over the phone.
Where To Find Mental Health Help For Veterans In Houston (MAP)
In this section, I will provide you with information (agency name, address, phone, program details) about various agencies that provide mental health help to veterans.
If you are a veteran, these agencies should be your first choice. Later in this guide, I will however provide you alternatives in the event you cannot find help with the resources below.
1.) Houston Veteran Services Centers of the Department of Veterans Affairs
In this section, you will find information about 3 VA clinics in the city of Houston.
These clinics are open to combat veterans of:
Vietnam Era

World War II

Korea War

Lebanon War

Grenada War

Panama War

Persian War

Gulf War

Somalia War
In addition, these clinics will also accept veterans who were sexually harassed while serving in the military.
Services provided at these Houston VA centers include: 
Individual and group counseling for service members, veterans, and their families.

Family counseling for military-related issues

Bereavement (grief) counseling

Military sexual trauma counseling and referral

Community outreach and education

Substance abuse assessment and referral

Employment referral

Referral of other VA services
Below is a listing of Houston VA centers.
Houston West Vet Center – 701 North Post Oak Road, Suite 102, Houston, TX 77024 –

713.682.2288

Houston Southwest Vet Center – 10103 Fondren Road, Suite 470, Houston, TX 77096 – 713-523-0884
Spring Vet Center  – 14300 Corner Stone Village Drive, Suite 110, Houston, TX 77014 – 281.537.7812
Debakey VA Hospital Houston (hospital + outpatient clinics)
Here you will find information on the VA hospital located in Houston's Medical Center. You will also find information for outpatient clinics in the Debakey VA hospital network.
Services provided at these facilities include:
Treatment for PTSD

Psychiatric Day Treatment

Help with family problems

Social adjustment related to illness or a disability

Primary care services for Vets
Below are the addresses for the hospital and outpatient clinics in the Debakey network.
Debakey VA Hospital Houston – 2002 Holcombe Blvd, Houston, TX 77030 –

713-791-1414 | 800-553-2278

Richmond VA Outpatient Clinic – 22001 Southwest Freeway, Suite 200, Richmond, TX 77469 – 

832-595-7700 Or 800-553-2278 X 10000

Texas City VA Outpatient Clinic – 9300 Emmett F. Lowry Expressway, Suite 206, Texas City, TX 77591 –

409-986-2900 Or 800-553-2278 X 10500

Tomball VA Outpatient Clinic – 1200 W. Main Street, Tomball, TX 77375 –

281-516-1505 Or 800-553-2278 X 11700

Lake Jackson VA Outpatient Clinic – 208 Oak Drive South, Lake Jackson, TX 77566 –

979-230-4852 Or 800-553-2278 X 11350

Katy VA Outpatient Clinic – 750 Westgreen Blvd, Katy, TX 77450 – 

281-578-4600 Or 800-553-2278 X 11500

Galveston VA Outpatient Clinic – 3828 Avenue N, Galveston, TX 77550 –  

409-761-3200 Or 800-553-2278 X 11000

Conroe VA Outpatient Clinic – 690 South Loop 336 West, 3rd & 4th Floors, Conroe, TX 77304 –

936-522-4000 Or 800-553-2278 X 10900

Beaumont VA Outpatient Clinic – 3420 Veterans Circle Beaumont, TX 77707 –

409-981-8550 Or 800-833-7734
Special Programs at Debakey VA Hospital (ROVER + WISER)
Debakey offers two programs that provide help to individuals with a diagnosis of PTSD, substance abuse, mood or anxiety disorders.
The men's program is called ROVER (Returning OEF/OIF Veterans Environment of Recovery).
Note OIF/OEF = Operation Iraqi Freedom/Operation Enduring Freedom
The women's program is called WISER (Women's Inpatient Speciality Environment of Recovery).
The only thing that differentiates the programs is the name, because the treatment is essentially the same. Both are 4 – 5 week inpatient programs housed at the Debakey VA Hospital in Houston. Upon completion of the program you will be discharged and receive further treatment at a local VA outpatient clinic.
For information about the men's Rover Program call 713.791.1414 ext 26735.  Here is a ROVER brochure.
If you need more information about WISER call 713.791.1414 ext 26317. This WISER brochure may also answer some of your questions.
2.) Catholic Charities – Women Veteran Services
Catholic Charities offers two programs designed to meet the needs of women veterans in Houston.  Those programs are:
Lotus Project for Women Veterans
This program aims to help women veterans in Houston who deal with PTSD or homelessness.
The services offered include:
Mental Health Referrals

Housing placement for homeless, disabled female veterans without children.

Financial Counseling

GI Bill Counseling

Increase the Veteran's social network and rebuild her support system
Eligibility for the Lotus Project Programs includes:
18 and older

Photo ID

Proof of address, income, and veteran status (DD-214, VA ID Card, Letter of Service)

Demonstrate need (eviction notice or foreclosure letter)
You can apply for Lotus Project at the following location:
Harris County – 326 South Jensen Drive, Houston, TX 77003
Fort Bend County – Mamie George Community Center – 1111 Collins Road, Richmond, Texas 77469
Galveston County – 4700 Broadway, Suite F – 103, Galveston, TX 77551
For more information about this program call Catholic Charities at 713.351.6915, complete the online referral form or email them at wvsinfo@catholiccharities.org.
Pathways To Hope
This program helps women veterans in Houston with resources like rent, mortgage, food, employment, education assistance, etc.
Services offered include:
Rent, utility, transportation, employment, furniture assistance. Clients may be eligible for up to 6 months of rental assistance if funding is available.

Help secure VA benefits, find employment, job training, and stable housing.

Food pantry is offered once every 30 days.
Referrals to other community resources.
The eligibility, service area, and contact information for Pathways to Hope is exactly the same as the information in the Lotus Project section above. 
3.) Family Houston – Veterans Services (formerly Family Services of Greater Houston) 
Family Houston provides counseling services to families in Harris County.
They also offer special assistance to veterans and their families in the following areas:
Individual, family, and marriage counseling

Co-Parenting Resources

Financial Coaching

Financial Assistance to families dealing w emergency situations

Employment Services
To qualify for veteran assistance you must be OIF/OEF.
For more information visit Family Houston at 4625 Lillian Street, Houston, TX 77007, call them at 713.861.4849, or email them at family@familyhouston.org.
4.) Harris County Veterans Services Office (military benefits counseling)
This office does not provide direct mental health services HOWEVER they can save you the headache of navigating through a maze of military applications for compensation, pensions, hospitalizations, and other benefits.
Services offered by this office include:
Informs veterans, dependents, and survivors about eligibility benefits through the Department of Veteran Affairs.

Assists you with obtaining addresses for benefits payable through the Social Security Administration.

Completes forms for benefits that may be payable through the Department of Veterans Affairs.

Completes Forms and notifies the appropriate branch of service of the death of a retiree.

Informs survivors of procedures regarding military benefits.

Obtains supporting documents for claims by veterans, their spouses, and dependents.

Records original discharges (DD214) with the County Clerk's Office
Below are the requirements for services at this office:
Original Discharge or DD-214

Copy of Marriage License

Divorce Decree

Birth Certificates or Adoption Decrees of Children

Social Security Number for Veterans and Spouses

NSC – Pension Benefit

90 days of active duty with 1 day of the wartime period

Proof of gross monthly income

Services Connected Benefit – must have sustained an injury or disease while on active duty
To schedule, an appointment with Harris County Veterans Services Office calls them at 281.876.6600. You can also visit their website or visit the office located at 9418 Jensen Drive, Houston, TX 77093.
5.) Hope For PTSD Vets (Hope4PTSDVets.org)  
This organization offers support to veterans who deal with PTSD and combat trauma.
Hope 4 PTSD Vets was founded by a Navy veteran who served in the Persian Gulf named Kevin Taylor (Executive Director).  Taylor battled substance abuse, PTSD, homelessness, and incarceration for 20 years before he was able to tackle the demons from his past.
Taylor and his organization utilize the following programs to help veterans to deal with their PTSD:
Certified Peer Support – This program connects you with others veterans with similar stories to provide you with support and understanding of everything you are going through.
Mind Field Maneuvers – This program uses meditation and "mindless awareness" to help veterans deal with compulsive or destructive thoughts.
Recon Meditation – This is another form of meditation that is offered by Kevin Taylor. Here, Taylor provides you with step-by-step instructions on how to use Recon Meditation to slow down any racing or anxious thoughts you may be having.
Note: I tried the Recon Meditation and I must say that this is a calming exercise. 
If you would like more information about Hope 4 PTSD Vets visit their website, call 719.220.0476, 832.231.2441 ext 122 or email them at director@hope4ptsdvets.org.
6.) Lone Survivor Foundation 
This organization coordinates retreats for veterans who were wounded during their time in the service.
Lone Survivor offers therapeutic retreats (in Houston and Salt Lake City) to service members/veterans and their families.
To apply for a retreat you must fill out the Retreat application.
For more information about Lone Survivor Foundation, visit their website, call them at 832.581.3592 or stop by their office at 2636 S. Loop West, Suite 280, Houston, TX 77054.
7.) Mental Health America of Greater Houston
If you are interested in volunteering or attending training to better support veterans, this agency offers many options. From the training sessions geared toward civilians to those designed for veterans, you will find plenty of ways to give back.
Below are the programs offered through Mental Health America of Greater Houston:
Veterans Treatment Court – This program provides legal assistance to veterans charged with a crime.   For more information about Harris County's VTC visit their website or call

713.755.4610

. For Fort Bend's program go to their website or call

281.342.3411

and ask for the Veterans Court Program.
Mentor Other Veterans – Mental Health America of Greater Houston offers 3  ways to volunteer with veterans. The first is the Volunteer Veteran Court Mentor. You are required to attend one docket per month and provide support to veterans who have legal cases. The Jail In-Reach Volunteer is another volunteer program. Here you provide support for veterans who are currently incarcerated to help them form an after-release action plan. Lastly, the Houston Outreach Volunteer helps to spread the word about the Military Veteran Peer Network and all the ways it can benefit veterans.
Veteran Behavioral Health Trainings – If you'd like to facilitate training to teach others how they can properly support veterans, Mental Health America of Greater Houston offers many options.
For more information call Mental Health America of Greater Houston at 713.523.8963 or visit their office at 2211 Norfolk, Suite 810, Houston, TX 77098.
If you are located in Fort Bend County there is a Mental Health America to serve you located at 10435 Greenbough Drive, Suite 250, Stafford, TX 77477. The phone number is 281.207.2480.
8.) Worklife Institute
This organization helps to return Houston veterans to gain their footing in life by offering a number of employment assistance services.
The services include counseling, career training, development programs, workshops, job fairs, and entrepreneurship training.
Below is a list of programs that Worklife Institute offers to Houston veterans:
Texas Alliance of Military Women (TAMW) – This program offers help with career transition, personal and family counseling, legal/financial advisement, workshops, and outreach events.
Military Caregivers Empowerment and Professional Development Program – This program supports those in the military with families that they are caring for.  Services like counseling, peer-to-peer mentors, retreats, and career advice are offered in this program.
Entrepreneurship Program – This program helps Houston veterans with an introduction to entrepreneurship, business planning, marketing ideas, accounting, and financing and connects you to business resources in the area.
For more information, visit Worklife Institute at 1900 Saint James Place, Suite 880, Houston, TX 77056, or call them at 713.266.2456 or 713.963.9456.
9.) Wounded Warrior Project
This program provides mental health services to Houston veterans who incur physical or mental injuries while serving in the military on or after September 11th.
Below are some of the mental wellness services that the Wounded Warrior Project offers:
Warrior Care Network – This is a collection of Wounded Warrior treatment centers (Atlanta, Boston, Chicago, Los Angeles) that helps veterans effectively deal with a diagnosis of PTSD or Traumatic Brain Injury (TBI).
Combat Recovery Program – This program offers educational resources as well as outdoor workshops to help you start your road to recovery from conditions like PTSD or TBI. The Project Odyssey program sends all male, female, or couples on retreats where you participate in outdoor activities like hiking, rock climbing, scavenger hunts, and more.
Wounded Warrior Talk – This program offers telephone support to Houston veterans in the form of one scheduled phone call per week. The call occurs on the same day and time and lasts roughly 20 minutes. For more information call Wounded Warrior Talk at 888.997.2586 or 904.405.1213 from 8 am to 6 pm central, Monday through Friday.
For more information visit the Wounded Warrior Project website, call them at 832.536.2605, or swing by their office at 2200 Space Park Drive, Suite 100, Houston, TX 77058.
3 Additional Ways To Find Mental Health Help For Veterans In Houston
The mental health resources above should be your first priority because each caters specifically to veterans. That being said, if you cannot find help with the agencies listed above here are two alternatives for you:
1. Call the number on the back of your VA card at 877.222.8387 for help finding counseling.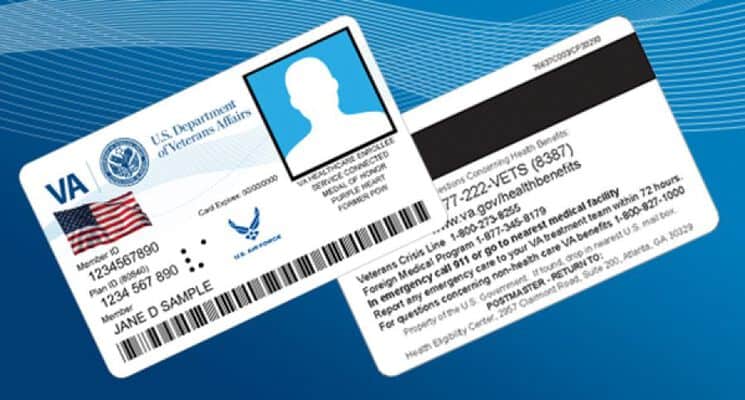 2. Low Cost Counseling Clinics In Houston Guide – This guide will provide you with a comprehensive list of low cost counseling in the Houston area.
3. Low Cost Psychiatric Clinics In Houston Guide – If you have a mental health diagnosis (major depression, bipolar disorder, anxiety, schizophrenia, etc)  that requires psychiatric medications you can use this guide to find providers who can help you.
Conclusion
If you or a family member has returned home from service with PTSD or a Traumatic Brain Injury (TBI) know that you are not alone.  In fact, 1 in 3 service members has PTSD while 1 in 5 has some form of TBI.
If you are a veteran who needs support your first choice for services should be a VA Clinic. They are best equipped to help you effectively manage mental health issues related to combat stress.
Whether it's a VA Clinic or a local non-profit the choice is up to you. The important thing is that you seek out mental health professionals because with time, dedication, and support from the community and your fellow service members you can overcome any adversity put in your way.
Similar Articles That May Interest You: 
Nick Bryant is the author of Understanding Healthcare Is Half The Battle and a Senior Counselor with 13+ years of experience working in community health and mental health. He enjoys spending time with his family, watching WWE on Friday nights, and working toward a Google Data Analytics certification. If you have additional questions about community resources or government assistance programs, simply leave a comment below and he will follow up as soon as possible.