Ultimate Guide To Baytown Community Resources
In this community resource guide, you will find lots of community resources in Baytown Texas. 
Here you will find an overview of different types of assistance available to residents of Baytown, from food assistance, free healthcare clinics, to housing and rent assistance in the Baytown area.
I'm Nick Bryant, and I have over 12+ years of experience helping people find government assistance programs in the Harris County area. I was actually born and raised in Baytown, so I'm also familiar with lots of these resources and areas of Baytown. In addition, I am also the author of Understanding Healthcare Is Half The Battle, so I have a deep knowledge of government and non-profit programs that can help you.
So if you're in search of assistance programs or community resources in Baytown, for yourself or a client, continue reading to see which organizations help in your area.
What Areas Of Baytown Does This Community Resource Guide Help?
If you live in Baytown, McNair, Barrett Station, Highlands or east Chambers County areas, you will find local resources to help you out. In addition, those living in the following zip codes can also benefit from this Baytown City Texas resource guide:
Assistance Programs In Baytown 
This resource guide will help you to find the following types of Baytown, Texas nonprofits to help you with basic needs.
Rent and Utility Assistance

Food assistance programs like Meals on Wheels, WIC, food stamps, and local food pantries

Shelters in Baytown

Housing programs in the area

STD clinics

The nearest DPS office to Baytown

A local Social Security office

And much more…
Below is a map of each Baytown community resource listed in this guide. 
Rent and Utility Assistance in Baytown Texas 
In this section, you will find nonprofits that offer a combination of rent and utility assistance. 
These nonprofits also offer basic needs support like food assistance, clothing, employment assistance, and more so if you are needing more than just Baytown TX financial assistance ask about other types of help that they offer.
Love Network of Baytown (Baytown Rent Assistance)
Baytown residents can rely on the Love Network of Baytown for rent and utility assistance. You can dial them at 281.422.5683 for more information on their Baytown utility and rent program. 
In addition to financial assistance with bills they also offer: 
Prescription assistance in Baytown Texas

Used medical supplies

Food assistance

Baby items for single mothers in Baytown

Clothing assistance 

Transportation assistance
Other Nonprofits That May Offer Utility and Rent Assistance In Baytown
To obtain financial assistance you should start by calling the nonprofits that specifically serve your zip code. These organizations are provided funds to help your area. However, if they are out of funds you can contact larger organizations that also offer financial assistance to areas like Baytown. Below you will find a listing of those organizations.
Editor's Note: Keep in mind that these larger organizations receive requests for rent and utility assistance the entire city of Houston and even Harris County. Because of this, it may be more difficult to obtain funds from these organizations. Despite this call them anyway if you are needing emergency rent/utility assistance in Baytown.
This guide offers even more rent and utility assistance programs in Houston. 
Baker Ripley 
Baker Ripley offers rent and utility assistance to some residents in the Houston area, Harris, Galveston, and even Brazoria County. 
Other programs offered here include: 
Help with A/C repairs in Houston

Community Centers

where case managers can help you access supportive services. 

Head Start Programs in Houston

Employment assistance offices via Workforce Solutions

Wellness centers for seniors

Free tax preparation services

They manage the local LIHEAP program which can offer senior citizens up to

8 months of utility assistance

. You will need to call them at 713.590.2327 and ask them when they begin accepting applications for the LIHEAP or CEAP utility assistance program for seniors.  
Residents of the following counties can reach out for help: 
Harris County

Galveston County

Brazoria County
For more information, you can visit the Baker Ripley website or call them at 713.590.2327. 
Catholic Charities
Catholic Charities offers rent and utility assistance to those residing in the Houston area. The Main Office is located at 2900 Louisiana with other locations throughout the area. 
Those seeking help from Catholic Charities should call 713.874.6590 or 713.526.4611 for more information. 
Not only can they receive rent and utility assistance, but also: 
Food assistance

Legal assistance for undocumented immigrants in Houston

Senior services

Help for women veterans in Houston

Services for pregnant women and Houston single mothers

Housing assistance

like Rapid Rehousing and Permanent supportive housing programs

Counseling services
Call them anytime Monday through Friday from 7:30 am – 5:30 pm to learn more about this Baytown rent and utility assistance program. 
Harris County Social Services
Harris County Social Services provides rent and utility assistance to the Harris County community. 
Located at 9418 Jense Drive, their phone number is 713-696-7900. Call 713.696.1952 to learn more about bereavement assistance in Harris County. 
Assistance available includes:
Emergency utility assistance in Harris County

Rent assistance in Harris County

Help with funeral costs
Zip codes in Harris County are eligible for assistance and the service is open Monday through Friday 8 am to 5 pm.
Cheap Medical Clinics In Baytown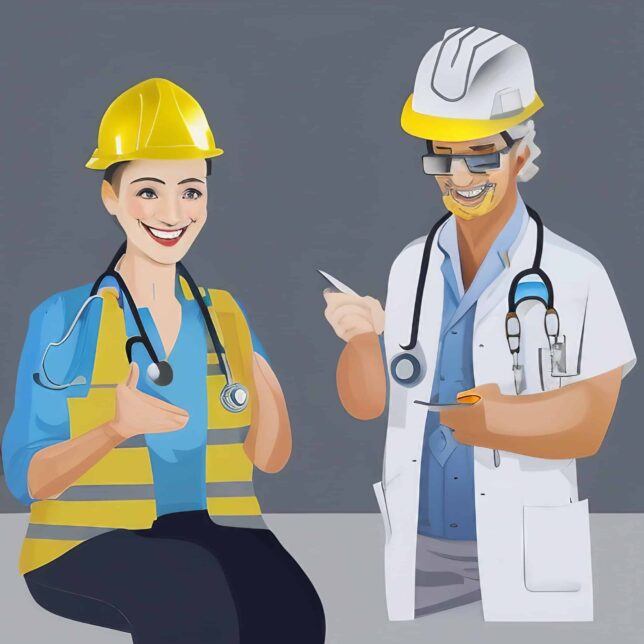 If you are uninsured or have a low income you can find affordable medical care in Baytown in this section. Even if you have health insurance, you can use these locations to get services like primary care, preventative treatment, immunizations, pediatric care, and more.
These clinics are all examples of FQHC or Federally Qualified Health Clinics in Baytown. These are clinics that receive federal funds to offer medical treatment low low income, uninsured, and even undocumented individuals. If you have $0 income, FQHCs bill based on a sliding scale. This simply means that you will pay a price that you can afford which is based on your monthly income.
You can find more low cost medical clinics in Houston in this guide.
Legacy Community Health (Cheap Baytown Clinic)
Legacy is one of the largest networks of FQHC clinics in Houston. They treat insured, uninsured, and low income patients. 
The medical services they offer at this low cost clinic in Baytown include: 
Adult Medicine

– physical exams, chronic disease management, men/women screenings, 

Behavioral Health

– depression, bipolar, anxiety, schizophrenia, ADHD, developmental delays, learning disabilities, 

Dental Care

– children's dentistry, dental cleanings, dental exams/screenings, fillings, urgent care for extreme toothaches and cracked molars

Endocrinology

– hormonal care, diabetes, pituitary disorders, osteoporosis, lipid disorders, high cholesterol, thyroid problems, metabolic disorders, adrenal glands, 

Geriatrics

– annual exams, chronic disease, constipation, falls, incontinence, anxiety, Alzheimer's, end of life planning

HIV/STD Screenings

– free testing for HIV, STD, pregnancy, PrEP

LGBTQ Services

– HIV/STD screening, transgender specialty care, vision tests, social services, 

OBGYN and Maternity

– birth planning, contraceptive counseling, free pregnancy tests, prenatal care, routine annual examinations, routine ultrasound, STI, 

Pediatrics

– well-child visits, sports physicals, adolescent care, lactation consulting, 

Pharmacy

– fills prescriptions,

prescription

delivery, med counseling, smoking cessation, immunizations, 

Vaccinations and Immunizations

– flu, hepatitis B, DTP, HPV,

back to school

shots, 

Vision

– eye exams, diabetic visions, glaucoma testing, HIV vision exams, contact lenses, prescription glasses, frames, lens, 
Their Baytown clinic is located at 
San Jacinto Clinic

– 4301 Garth Rd Houston, TX 77521 –

281.420.8400
Harris Health System 
Harris Health System also has a medical clinic in Baytown. To get medical services at this Harris Health System clinic you will need to apply for the "Gold Card". This provides you with discounted coverage to all of Harris Health Systems clinics. 
The medical services that this affordable Baytown health clinic offers include: 
Primary Care

Dental 

Counseling

Psychiatry

Cancer Care

Cardiology

Geriatric

HIV

/AIDS

Stroke Care

Trauma Care
This Baytown clinic is located at 
Baytown Health Center

– 1602 Garth Rd Baytown, TX 77520 –

281.837.2700 
Affordable Counseling In Baytown
If you are seeking low cost counseling in Baytown for depression, bipolar disorder, or anxiety, you will find help at the clinics listed below.  You can visit these clinics whether you have health insurance, you are uninsured, or you have a low income.  These clinics operate on a sliding scale, therefore they will charge you a reasonable amount that you will be able to pay.
If you are open to driving outside of your neighborhood, you will find even more clinics that offer cheap Housing in Houston in this guide.
Legacy Clinic Counseling Services 
Legacy Clinic offers affordable mental health services for all, regardless of health insurance or income levels. 
Legacy Clinic has a wide range of counseling and psychiatric services for both adults and children, such as depression management, bipolar disorder, anxiety, schizophrenia, autism and more. Legacy Clinic also provides additional support including resource linkage, school advocacy, and legal resources. 
Book an appointment at Legacy Clinic today by calling 832.548.5000 and start getting the help you need. The Baytown Legacy counseling clinic is located at 
San Jacinto Clinic

– 4301 Garth Rd Houston, TX 77521 –

281.420.8400
Harris Health System (Low Cost Counseling Baytown) 
Harris Health System provides low-cost counseling services to Harris Health (Gold Card) holders in Houston, Texas. Harris Health offers counseling for both adults and children. 
To receive Harris Health System counseling services one must be enrolled in Harris Health's Financial Assistance Plan (commonly known as Gold Card coverage) . 
You can contact Harris Health at 713.566.6509 for eligibility. Once you qualify for Gold Card you can call 713.526.4243 to schedule an appointment for counseling with a Gold Card clinic near you. 
The Baytown Gold Card clinic that offers counseling is located at
Baytown Health Center

– 1602 Garth Rd Baytown, TX 77520 –

281.837.2700

(Counseling offered)
WIC Clinic In Baytown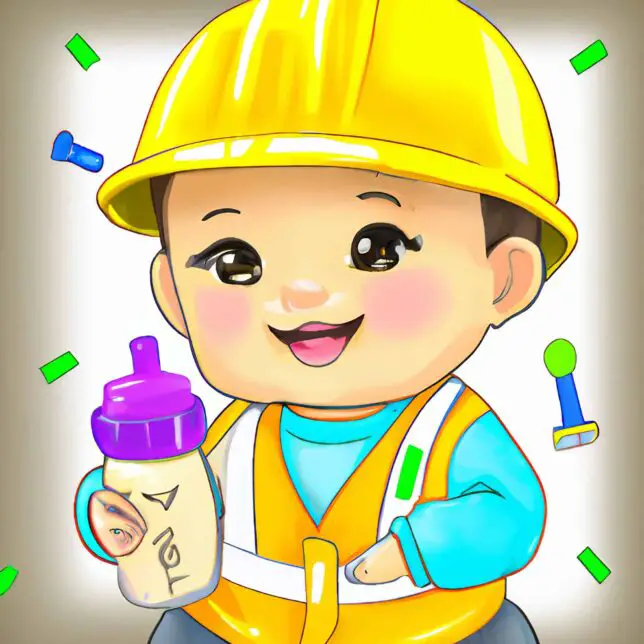 If you are a single mother (or father) you can visit the Baytown WIC office to apply for benefits. WIC (Women, Infants, and Children) is a public health nutrition program available for those with lower income levels.  
Benefits include providing nutrition education, supplemental foods, free baby formula, breastfeeding support, and referrals to healthcare services for pregnant women and children under the age of 5 years old. 
If you live in Baytown, the closes WIC office is at: 
1000 Lee Drive, Baytown TX 77520 –

713.407.5800
You can find the complete listing of Houston WIC offices here. 
Sign Up For Meals on Wheels In Baytown
If you live in Baytown and want to sign up for senior meal deliveries you can contact the agency below. They manage the Meals on Wheels Program in your area.
Editor's Note: If you are younger than 60 year old and have a disability, you can sign up for Meals on Wheels in Houston by contacting a nonprofit called  Care Connection. You can call them at 713.692.1635 and let them know you have a disability, you are less than 60 years old, and you would like to sign up for the Meals on Wheels program.  This guide will provide you with the complete list of nonprofits that offer Meals on Wheels in Houston.
Baytown Meals On Wheels
If you need Meal on Wheels in Baytown you can contact Baytown Meals On Wheels. They provide food deliveries for seniors 60 and older. The zip codes they serve include: 
77058 

77059

77521

77520

77062
You can contact them at 713.427.2145 to set up your meal deliveries in Baytown.
Free STD Clinics In Baytown
In this section, you will find a listing of STD clinics in Baytown TX that offer fast and free testing for STDS like HIV, Chlamydia, Gonorrhea, and Syphilis. You can find a complete listing of free STD testing sites in Houston here.
Legacy (Baytown STD Clinic)
Legacy Clinic is a local clinic in Baytown that provides STD testing and access to an HIV clinic. You must call for an appointment because they do not accept walk-ins. 
PrEP is a medication that you can obtain at Legacy clinic. It helps to prevent the spread and transmission of HIV. This medication is meant to protect you against the spread of HIV BEFORE you are exposed. PrEP needs to be taken daily, and Legacy offers this service in their clinics. 
For more information, call the Baytown Legacy STD clinic at 832.548.5221. You can also visit their office at to get STD treatment in Baytown. 
Baytown – 4301 Garth Rd. Ste. 400 Baytown, TX 77521 – 281-420-8400
Family Planning Clinics Baytown
Baytown family planning clinics help individuals and families plan for their futures. 
Family Planners offer guidance on contraception, fertility, disease prevention, and safe sex. Family planning services such as free condoms in Baytown and STD tests help to further protect individuals from unnecessary risks. They also provide education about birth control options such as the pill, patches or rings, or IUDs. Below is a list of family planning centers near you. 
Legacy Clinic (Family Planning Services Baytown Texas) 
Legacy offers reproductive health and family planning classes to clients in Baytown. Some of the topics that are discussed include: preconception health, reproductive life planning, birth control methods, and other family planning-related issues.
Family planning workshops welcome both fathers and mothers. Below is the phone number and address to the Legacy family planning clinic in Baytown. 
San Jacinto Clinic – 4301 Garth Road, Baytown, TX 77521 – 832.548.5000 or 281.420.8400
Harris Health System (Baytown Family Planning Clinic) 
Harris Health System offers its patients services like primary care as well as family planning in Houston. In addition to family planning, you can also receive related services like Health Texas Women's Program and Breast & Cervical Cancer Services.
The Baytown family planning clinic closest to you is located at: 
Baytown Health Center – 1602 Garth Road, Baytown, TX 77520 – 281.837.2700
Social Security Office
Social Security offices are valuable resources for anyone wondering about Social Security benefits and what type of assistance they may be eligible for. 
Your local Social Security office in Pasadena TX can help you in the following ways: 
Request a replacement Social Security card
Apply for SSI benefits

.  Individuals who are disabled and have no work little to no work history would need to apply for SSI.

Apply for SSDI

. SSDI is a program for individuals who are disabled but have paid Social Security taxes for essentially 10 years.
Help you apply for retirement benefits
Check your anticipated monthly retirement benefits 
Apply for Medicare
Appeal a Social Security denial 
While you can get assistance with many of the tasks above, Social Security does encourage you to complete these tasks online. Unless you have an appointment with your local Houston Social Security office, you will likely wait for hours to be seen. You can avoid long waits by visiting the Social Security website to complete the services online. 
The closest Social Security office to Baytown is located at: 
Pasadena Texas Social Security Office – 3300 Watters Rd, Pasadena, TX 77504  –  (866) 563-4603
Find A Towed Car In Baytown, TX
If your car was towed in Baytown, you can start by contacting Baytown Wrecker Service. They are contracted with Baytown Police Department and perform all the towing and storage services for non-consent tows. A non-consent tow is any tow that is initiated by a Baytown Police Officer. 
You can contact Baytown Wrecker Service at 281.421.4666. Their Baytown tow yard is located at 5552 North Main, Baytown, TX 77521. 
You can learn more about filing a complaint or locating a car towed in Baytown by visiting the Baytown PD Towing and Storage webpage.
Find A Towed Car In Chambers County Texas
If your car was towed in Chambers County Texas you will likely need to contact the Chambers County Sheriff's Department at 409.267.2500. This is who you want to call if you were towed in Chambers County Texas.
How To Find A Towed Car In Harris County
If your vehicle was towed in Harris County (outside of Houston city limits), you can contact the sheriff's department at 713.755.6042 (option 8) or 713.755.5000 to try finding your car.
You can visit the Harris County Sheriff's Office website to learn more about the rights you have if your vehicle is towed.
Housing Programs In Baytown Texas
If you are struggling to find affordable housing in Baytown,  there are several programs available to help. 
Editor's Note: Here are 16 more ways to find low-cost housing in Houston.
Baytown Housing Authority 
Baytown Housing Authority helps Baytown Texas residents find safe and affordable housing. The Baytown Housing Authority provides Baytown Texas area residents with the opportunity to secure Section 8 vouchers, public housing benefits, as well as other types of rental assistance programs. 
If you are interested in finding Section 8 apartments in Baytown, contact the Baytown Housing Authority at 281.427.6686. The housing authority office in Baytown is located at 1805  Cedar Bayou Rd, Baytown, TX 77520. 
Baytown Low Income Tax Credit Apartments 
Low Income Tax Credit Apartments (LITCA) are rental properties set aside for people with limited incomes. The landlord receives a tax break in exchange for reducing the rent of a specific amount of apartment complexes. 
You could pay anywhere from 30% to 60% of the actual cost of your monthly rent if you qualify for a low income tax credit apartment in Baytown. 
To qualify, applicants must meet income guidelines and provide documentation about their income. You will need to contact the specific tax credit apartment you are interested in. 
You cannot apply for a low income tax credit apartment by visiting the local housing authority, you must contact the specific apartment complex you wan to live at. 
To find low income tax credit apartment in Houston, you can checkout our resource guide that provides you with a map of all the tax credit apartments in Harris County. 
Harris County Housing Authority 
The Harris County Housing Authority is an agency that you can contact to learn about affordable housing programs near Baytown and other parts of Harris County. You can learn more about Section 8 vouchers in Harris County by visiting their Housing Choice Voucher Program page. 
They also have multiple public housing apartments throughout Harris County. Many of these properties offer affordable housing in Harris County to senior citizens. Below is the contact information for the public housing apartment complex in east Harris County. 
Baybrook Park – 500 W. Texas Avenue, Webster, TX 77598 – 281-332-6262 – Senior Housing

Magnolia Estates (North Shore)- 101 Normandy Rd., Houston, TX 77015 – 713-455-3333 Senior Housing

The

Villas at Eastwood

(East End Houston)- 1933 Hussion Street, Houston, TX 77003 – 832.481.6670
You can find a list of all the Harris County Housing Authority properties here. For more information, you can contact them at 713.578.2100 or stop by their office at 1933 Hussion Street, Houston, TX 77003. 
Housing Corp: Apartments For Special Needs Families In Baytown
Housing Corp is an affordable housing program for special needs families in Houston. They help families and individuals with special needs in Houston by offering permanent housing options that they can afford.
Housing Corporation of Greater Houston also focuses on populations like the homeless, veterans, senior citizens, and those with disabilities or mental illness.
If you have a disability and are looking for an affordable special needs apartment in Houston, make sure to contact Housing Corp.
The closest disability-friendly apartments to Baytown are located at
Pecan Village Apartments (Baytown) – 2208 Cedar Bayou Road, Baytown, TX 77520
To learn more about how to sign up for waitlists for these special needs-friendly apartments in Houston, contact them at 713.526.9470 or visit their Housing Corp website. 
Homeless Shelters In Baytown TX
You can also find homeless shelters in the Baytown area to provide you with a safe place to stay until you get back on your feet.
One thing that you should know about homeless shelters is that anyone staying there typically is a first priority for getting into local permanent supportive housing programs in Houston.  That leads me to say this; if you have no foreseeable ways of generating enough income to live independently, it may be worth it to check into a homeless shelter to potentially get connected to a long-term housing program.
Editor's Note: Here is a community resource guide with a complete list of Houston homeless shelters that you can contact.
In addition to helping you find long-term housing programs for you and your family, homeless shelters can also help you with employment assistance, legal assistance connections, substance abuse programs, and more.
Below is a list of homeless shelters in the area that you can contact for help.
Bay Area Homeless (Baytown TX  Homeless Shelter)
Bay Area Homeless offers emergency shelter to single men and women of East Harris County, Baytown, Liberty, and Chambers County Area.
Their employment Services offer a number of resources to help clients transition to self-sufficiency including transportation to interviews, help in creating resumes, and job readiness training. 
The Britton-Fuller Family Center offers transitional housing to families facing homelessness with accommodations for up to 6 families with a maximum of 5 people per family.
The shelter is located in Baytown at 3406 Wisconsin St with more information is available on their website or by calling 281.837.1654
Texas Driver's License Office Baytown
If you are needing to find the closest driver's license office in Baytown, you visit: 
Baytown DPS Office

 –

5420 Decker Drive Baytown, TX 77520 –  281-424-1339
You can apply for a new Texas ID or driver's license or renew your ID at this Baytown driver's license office. 
To apply for a driver's license in Texas you will need to prove the following. 
U.S. Citizenship 

Texas Residency

Identity

Social Security Number

Proof of Texas Vehicle Registration –  You can register your vehicle by visiting the

Texas Department of Motor Vehicles website

. 

Show proof of car insurance
You can also apply for or renew your Texas Identification Card via phone (512.424.2000) or online at the Texas Department of Public Safety website. 
You can learn more about the cost of renewing your Texas ID in this resource guide. 
Baytown Birth Certificate Office 
Harris County Residents can obtain both their Harris County birth certificate and Harris County death certificate from the Harris County Clerk's Office. 
Every Harris Country birth certificate contains basic information about the individual such as date of birth, gender, time of birth, county and state of birthplace. 
Your Harris County death certificate includes the full name and residence of the deceased, as well as the date and place of death. 
Both Harris County birth certificates and Harris County death certificates can be obtained from Harris County Clerk's office in person or by mail. The closest birth certificate office in Baytown is located across from Baytown Sterling High School at: 
Baytown County Clerk

– 701 W Baker Rd # 100, Baytown, TX 77521 – 713-274-2248
Conclusion 
There are lots of options for assistance in Baytown, TX but knowing where to look is half the battle. If you need help with Baytown rent assistance, housing, medical, or counseling, you will find each of those services listed above in this guide. Working for 12+ years in community health I understand how frustrating it can be for the average person to find assistance. I get frustrated and I do this type of work on a daily basis. 
As aforementioned, I was born and raised in Baytown (Ross S. Sterling graduate!), so if there is anything I can do to help you find the Baytown community resources you need please leave a comment below and I'll follow up with you. 
Similar Articles That May Interest You: 
Nick Bryant is the author of Understanding Healthcare Is Half The Battle and a Senior Counselor with 13+ years of experience working in community health and mental health. He enjoys spending time with his family, watching WWE on Friday nights, and working toward a Google Data Analytics certification. If you have additional questions about community resources or government assistance programs, simply leave a comment below and he will follow up as soon as possible.