2 Healthcare Options For Undocumented Citizens In Houston
---
In this community resource guide, I will talk to you about healthcare options for undocumented immigrants in Houston.
Houston is a large metropolitan city in Texas with a diverse population. It has over 2 million residents and more than 50% of the population are foreign born.
The Houston healthcare programs that are available to undocumented citizens is something that many people should know about because regardless of citizenship status, everyone deserves the right to receive medical treatment.
This guide will help you understand what healthcare options are available to undocumented patients in Houston, how they can be accessed, and what their limitations are so you can make an informed decision on which program suits your needs best.
What Are Two Options For Healthcare Treatment For Undocumented Citizens In Houston?
The two healthcare options for undocumented citizens are:
Visit an emergency room if you have a emergency medical need that could lead to death if not treated soon.

Receive outpatient treatment at a federally funded clinic.
1.) Undocumented Immigrants In Houston Can Receive Emergency Treatment At The Hospital
If you have a medical emergency that requires immediate medical treatment hospitals are mandated to treat you regardless of your citizenship status or ability to pay.
The law that mandates this is called EMTALA or Emergency Medical Treatment and Labor Act.
In order to receive medical treatment you must have a healthcare crisis that could lead to death if you do not receive treatment right away. Anything short of this will probably lead to the hospital asking you to contact your doctor.
The hospitals are required by law to treat you until you have been stabilized. Once you are stabilized you will be discharged from the hospital and encouraged to follow up with your doctor for treatment.
Two things that this law do not cover are:
Providing ongoing treatment once you discharge from the hospital.

Pay for your hospital bills.
EMTALA only requires a hospital to treat and stabilize you if you are having a medial emergency.
2.) Federally Funded Clinics In Houston Treat Undocumented Immigrants
A federally funded clinic is "community clinic" that treat low income residents who may not qualify for Medicaid or Medicare. These clinics are officially called federally qualified health centers and they do treat undocumented citizens in Houston.
There are a number of these clinics that will provide follow up treatment or outpatient services once you leave the hospital. These clinics and help you to manage chronic conditions like diabetes, high blood pressure, and heart disease. The can also address a need for dental care or mental health counseling also.
Some of the federally funded clinics that offer help to undocumented patients include:
Bee Busy Wellness (Southwest Houston)
This clinic offers outpatient treatment like primary care to men, women, and children. They offer prenatal care, treat chronic conditions, immunizations, dental, mental health and more.
Bee Busy has clinics located in SW Houston and the Clear Lake area.
Main Clinic – 8785 W. Bellfort Houston, TX 77031
West Wood – 9896 Bissonnet, Suite 625, Houston, TX 77036
Clear Lake – 1300 Bay Area, Suite 200, Houston, TX 77058
Satellite Clinic – 6400 West Park, Suite 200B, Houston, TX 77057
Christus Clinics (East End Houston Clinic for the Undocumented)
The healthcare here at Christus Clinics is an affordable healthcare solution available to all immigrants in Houston, no matter what their citizenship status. They offer medical care and healthcare services to undocumented patients who qualify for the programs. The healthcare will help you attain a better quality of healthcare.
El Centro de Corazon
Services are provided in both English and Spanish. El Centro de Corazon also offers healthcare access for undocumented immigrants under affordable healthcare plans. Other healthcare services included are testing for HIV, hepatitis B, and hepatitis C and general healthcare including prenatal care, pediatric care, postnatal care, pregnancy tests and diabetes management.
All of the El Centro medical clinics are located in southeast Houston.
Eastwood – 412 Telephone, Houston, TX 77023
Magnolia – 7037 Capitol Street, Suite N100, Houston, TX 77011
John S. Dunn – 7635 Canal St, Houston, TX 77012
Southeast – 5901 Long Drive, Suite 500, Houston, TX 77087
Harris Health System (Gold Card Clinics)
Harris Health System offers healthcare to all people regardless of their immigration status. It has a number of healthcare facilities including community clinics and hospitals.
The Harris Health System Gold Card Clinics provide outpatient treatment for those who cannot afford healthcare, including undocumented immigrants in Houston who need medical treatment.
To receive care at a Gold Card clinic you will need to apply for services. You an do this by reading our Gold Card enrollment community resources guide or by calling them at 713.566.6509.
Here is a list of Harris Health clinics that offer primary care.
Martin Luther King Health Center – 3550 Swingle Rd Houston, TX 77047 – 713.547.1000  
Acres Home Health Clinic – 818 Ringold St Houston, TX 77088 – 281.448.6391 
Aldine Health Center – 4755 Aldine Mail Route Houston, TX 77039 – 281.985.7600
Baytown Health Center – 1602 Garth Rd Baytown, TX 77520 – 281.837.2700 
Casa de Amigos Health Center – 1615 N. Main St Houston, TX 77099 – 713.222.2272  
El Franco Lee Health Center – 8901 Boone Rd Houston, TX 77099 – 281.454.0500   
Gulfgate Health Center – 7550 Office City Drive Houston, TX 77012 – 713.495.3700  
Northwest Health Center – 1100 West 34th Street Houston, TX 77018 – 713.861.3939 
Settegast Health Center – 9105 North Wayside Drive Houston, TX 77028 – 713.633.2020
Squatty Lyons Health Center – 1712 First Street E, Suite M20 Humble, TX 77338 – 281.446.4139
Strawberry Health Center – 927 Shaw Ave Pasadena, TX 77506 – 713.982.5900
Thomas Street Health Center – 2015 Thomas Street Houston, TX 77009 – 713.873.4000 (HIV/AIDS clients only, )
Vallbona Health Center – 6630 DeMoss St Houston, TX 77074 – 713.272.2600 
Hope Clinic
Hope Clinic is a healthcare facility for undocumented immigrants.
Hope Clinic provides healthcare to those who are in need of healthcare services such as mental healthcare and dental healthcare. This clinic also provides primary healthcare services which might include diagnostic testing, cancer screenings, nutrition counseling, and general healthcare education.
The healthcare team at Hope Clinic is bilingual, multilingual, and bicultural to give the best service possible for the clientele.
Most of Hope Clinics are located in SW Houston, however there is now one in the Aldine area.
Main – 7001 Corporate Dr. Suite 120, Houston, TX 77036
Alief – 14438 Bellaire Blvd, Houston, TX 77083
West – 12121 Westheimer Rd Suite 205, Houston, TX 77077
Aldine – 3000 Aldine Mail Route Rd, Building C, Suite 200, Houston, TX 77039
To book an appointment at Hope Clinic you can call them at 713.773.0803 or book your appointment online.
Avenue 360 Clinic
Avenue 360 is a healthcare service provider that offers afford healthcare services to undocumented immigrants in Houston, Texas.
Avenue 360 clinic works with clients to ensure the healthcare needs are met at a lower cost. Clinicians offer affordable healthcare services and they also work with clients to determine the best healthcare plan for them.
There are 9 Avenue 360 Clinics located throughout the city.
Humble – 9816 Memorial Blvd Suite 120, Humble, Tx 77338 – 281.570.2525
Main Campus – 2150 West 18th Street, Suite 300, Houston, TX 77008 – 713.426.0027
Memorial City – 902 Frostwood, Suite 142 (Memorial Hermann Hospital) Houston, TX 77024 – 713.827.8266
Montrose (Dental) – 1427 Hawthorne St, Houston, TX 77006 – 713.341.3790
Montrose (Day Activities) – 1429 Hawthorne St, Houston, TX 77006 – 713.341.3750
Montrose (Omega House – Hospice/Medical Respite) – 602 Branard St. Houston, TX 77006 – 713.523.7110
South Central – 4405 Griggs Rd, Houston, TX 77021 – 832.962.4111
Southwest – 14095 S. Main St, Houston, TX 77035 – 832.830.8345
Spring Cypress – 17010 Sugar Pine Dr, Houston, TX 77090 – 281.537.8627
Legacy Community Health Services
The Legacy Community Health Services provides healthcare to undocumented immigrants in Houston.
In addition, the Legacy Community Health Services offers quality healthcare through affordable outpatient treatment and does not charge more than American citizens would pay for healthcare.
Here is a list of Legacy Clinics that can provide you with low-cost medical services.
MapleRidge Clinic – 6550 Mapleridge St Suite 106 Houston, TX 77081 – 713.779.7200
Southwest Clinic – 6441 High Star Houston, TX 77074 – 832.548.5300
Baker-Ripley Clinic – 6500 Rookin St, Building B, Suite 200 Houston, TX 77074 – 713.351.7350
Montrose Clinic – 1415 California St Houston, TX 77006 – 832.548.5100
Branard Clinic – 401 Branard St, Level 3 Houston, TX 77006 – 713.366.7444
Bissonnet Clinic – 12667 Bissonnet Houston, TX 77099 – 281.498.6100
Lyons Clinic – 3811 Lyons Ave Houston, TX 77020 – 832.548.5400
Santa Clara Clinic – 5616 Lawndale St Suite A108 Houston, TX 77023 – 713.921.0075
San Jacinto Clinic – 4301 Garth Rd Houston, TX 77521 – 281.420.8400
Deer Park Clinic – 3430 Center St Houston, TX 77536 – 281.628.2040
Pasadena Community Health
Services at Pasadena Community Health includes behavioral healthcare, medical care, dental healthcare, mobile clinic services.
Pasadena Community Health offers healthcare services to undocumented immigrants in Pasadena, TX.
The healthcare programs offered by this clinic is very affordable for those who do not have insurance coverage for healthcare.
They have one clinic located in Pasadena.
Pasadena Health Center – 908 Southmore Pasadena, TX 77502
Spring Branch Community Health Center
The healthcare services offered by the Spring Branch Community Health Center are primarily outpatient healthcare treatments. The healthcare service costs are also much lower than healthcare services in the private sector. Affordable healthcare is a necessity for those with limited income and this should not be denied to anyone, regardless of their immigration status.
There are 6 clinics located in West Houston.
Hillendahl – 1615 Hillendahl Blvd St 100, Houston, TX 77055 713.462.6565
WholeLife – 1839 Jacquelyn Rd, Houston, TX – 77055 – 713.462.6565
West Hou – 19333 Clay Rd, Katy, TX 77449 – 713.462.6555
Pitner – 8575 Pitner Rd, Houston, TX 77080 – 713.462.6545
Katy – 5501 1st Street Katy, TX 77493 – 713.231.5757
Cy-Fair – 7777 Westgreen Blvd Cypress, TX 77433 – 713.387.7180
St Hope Foundation
The healthcare services are available to service all of the healthcare needs of the people who need it, including undocumented patients in Houston.
The healthcare services provided by this clinic are affordable and include access to a doctor, medication, pharmacy services and staff. .
Bellaire – 6800 West Loop South, Suite 560, Bellaire, TX 77401-713.839.7111
Conroe – 1414 S. Frazier, Suite 105/106, Conroe, TX 77301 – 936.441.2440
Greenspoint – 255 Northpoint, Suite 200, Houston, TX 77060 – 832.300.8040
Sugar Land – 14815 Southwest Freeway, Sugar Land, TX 77478 – 281.277.8571
Dickinson – 3750 Medical Park Drive, Suite 150, Dickinson, TX 77539 – 713.955.4821
Vecino Health Centers
Vecino Health Centers serves the healthcare needs of Houston's immigrant population.
They are a non-profit clinic that focuses primarily on healthcare for people who cannot afford it. As healthcare costs continue to rise, healthcare is becoming less accessible and many immigrants are left without healthcare options. Vecino Health Centers tries to make healthcare available and affordable for all.
The clinic offers affordable outpatient treatment to undocumented immigrants in Houston. They offer low-cost healthcare services, as well as a sliding scale fee for paying patients who can't afford care. The providers at Vecino Health Centers speak can speak Spanish and other languages in order to better serve their diverse community.
Airline Children's Clinic – 5808 Airline Drive, Houston, TX – 713.695.4013
Denver Harbor Clinic – 424 Hahlo Street, Houston, TX – 713.674.3326
IBN Sina Clinics
IBN Sina is another Houston clinics that treats the immigrant population here in the city. Affordable primary care, chronic condition management, dental and other services are offered at their Houston area community health centers.
Wilcrest Medical Clinic – 11226 S. Wilcrest Dr. Houston, TX 77099 – 281.977.7462 
Wilcrest Dental Clinic – 11224 S. Wilcrest Dr. Houston, TX 77099 – 281.977.74627
Wilcrest Children's Clinic – 11220 S. Wilcrest Dr. Houston, TX 77099 – 281.495.7462
South Post Oak Medical + Dental Clinic – 16345 S. Post Oak Rd. Houston, TX 77053 – 281.438.7462
N. Shepherd Medical + Dental Clinic – 5012 N. Shepherd Dr, Houston, TX 77018 – 713. 695.7462
Clear Lake Medical + Dental Clinic – 15132 Highway 3 Houston, TX 77598 – 281.990.7462
San Jose Clinic
Last, but not least there is San Jose Clinic. This clinic was established in the 1920s to address a high infant mortality rate in the Hispanic community. This means they are committed to treating our immigrant population in Houston with care and dignity that they deserve.
They offer two medical clinics which are located in Houston's Midtown and Rosenberg.
Midtown – 2615 Fannin St, Houston, TX 77002 – 713.228.9411
Rosenberg – 1615 Avenue E, Houston, TX 77471 – 832.945.6711
Conclusion
Undocumented citizens have less healthcare options than U.S. citizens however there are still healthcare services available for them in Houston, TX.
The healthcare services provided by these clinics are affordable and include access to a primary care doctor, therapy, chronic disease management and more.
Each clinic should have staff who at least also speak Spanish, but the federally funded clinics who put a strong emphasis on treating undocumented patients are San Jose Clinic, El Centro de Corazon, and Hope Clinic.
If you're an undocumented citizen of Houston looking for medical care that is affordable contact one of these clinics today.
Similar Articles That May Be Of Interest To You: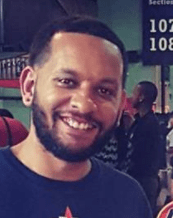 Nick Bryant is a Counselor with 11 years of experience working in community health. He enjoys concerts, walks with the doggo and wife, mocking Dallas Cowboy fans, and sharing community resources. Jump on the Houston Case Managers email list to receive weekly community resource guides delivered directly to your inbox.